The Amazon Fire Phone was released in the United States today, marking the first time that the American retail giant has produced a smartphone of their own. The phone has launched to middling reviews, which praise its hardware and Firefly recognition software, but generally downplay its interface and the utility of its tilt-sensitive features.
If you've decided to pick up the Fire Phone, then have a look at some of the cases and Fire Phone accessories that we've prepared for the phone so far!
The first Fire Phone case is the Spigen Ultra Hybrid, a case that offers a good blend of protection, size and style at a reasonably low price. The Ultra Hybrid is constructed from a combination of TPU and polycarbonate, with a transparent back panel that shows off the Fire Phone will protecting it from scratches and other dangers. The case is available in four colours: mint, black, gunmetal and metal slate. If you're looking for a way to add protection without unduly affecting the phone's dimensions, the Ultra Hybrid is a great choice.
The Spigen Full Body Screen Protector includes protection for both the front and back of the Fire Phone, preventing scratches will adding absolutely minimal bulk and weight. The plastic is rated with a surface hardness of 3H, ensuring they'll not take damage from common hazards. Four layers provide an effective barrier against scratches and scrapes.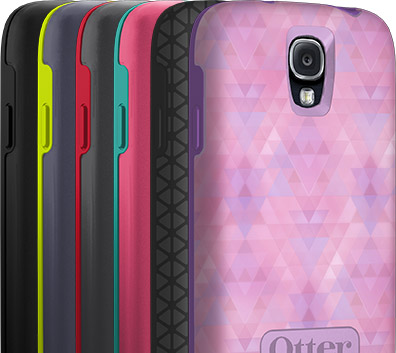 OtterBox have recently released a new case series called Symmetry, which provides the same trusted OtterBox dual-layer protection in a new, fresher design. There's a raised beveled edge which protects the screen in the case of impact. The case series includes a great many styles and textures, wrapping your Fire Phone in style and grip. We'll have more information and the first photos of this device in the weeks ahead!
Conclusion
That's all for now! Let me know what you think of these first accessories for the Fire Phone in the comments below, and let us know whether you'll pick up the Fire Phone if it gets a UK launch too.