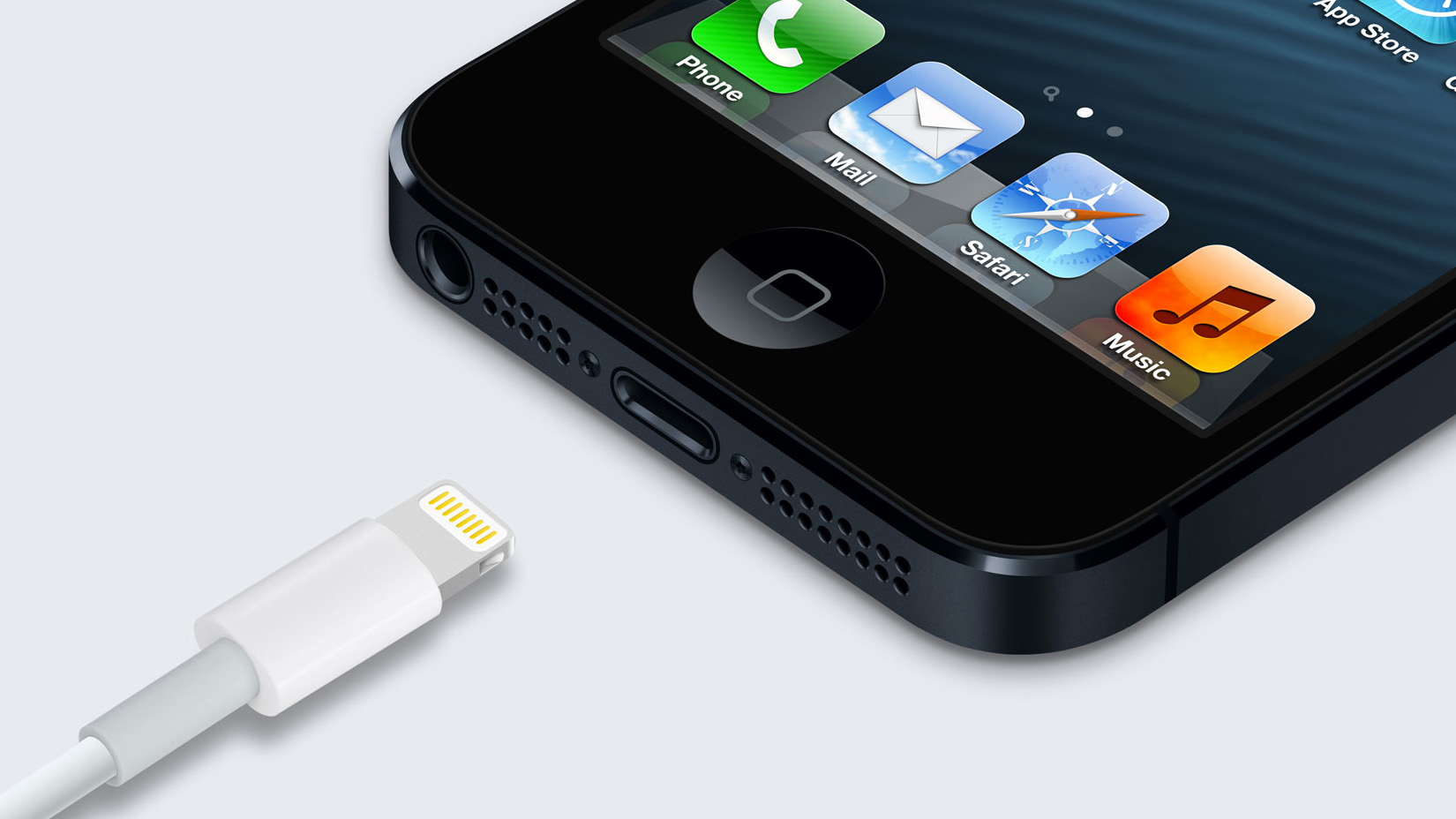 The Lightning connector divided opinion upon its release with the iPhone 5. On the one hand, it was a smaller, more convenient connector that was reversible. On the other, it meant that Apple's long-standing 30 Pin connector was obsolete, a move that sent millions of accessories to the grave – from cheap charging cables to expensive speaker systems. Whatever your opinion on the matter, Lightning is here to stay so you may as well make the most of it! In that spirit, let's take a look at ten of the best accessories for the now ubiquitous Apple connector.
1. Dexim Universal Dock Station (iPhone & iPad with Lightning Connector)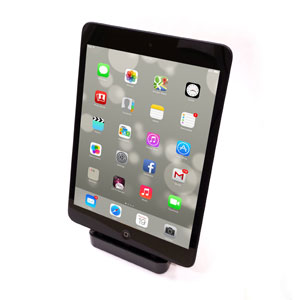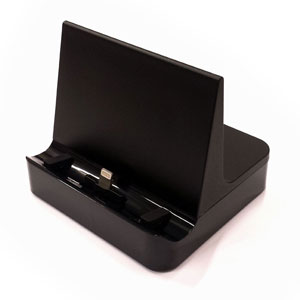 Our first Lightning accessory is this dock from Dexim. The dock is rare in being outfitted for both iPad and iPhone, allowing you to connect either device as required. The 2.1A output ensures all devices will charge rapidly, and the adjustable connector allows for cases to be kept on while charging.
2. Qi iPhone 5S / 5C / 5 Wireless Charging Receiver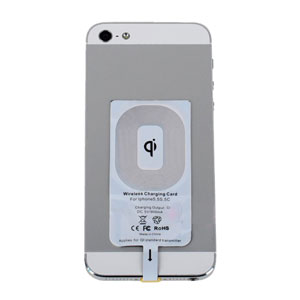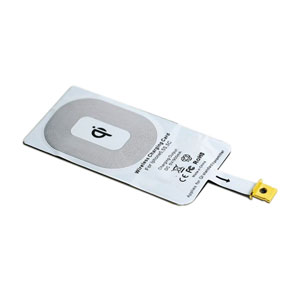 Qi is a popular wireless charging standard in Android world, but don't expect it to appear on an iPhone any time soon. Thankfully you can get this wireless charging receiver which plugs into your phone's lightning port, then can be tucked into a case of your choice. Then you'll have the convenience of wireless charging when you want it, in a package that's compatible with all Lightning iPhones and a wide range of cases.
3. Griffin Wired Keyboard for Apple Lightning Devices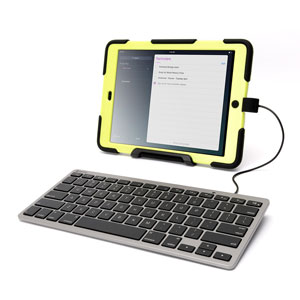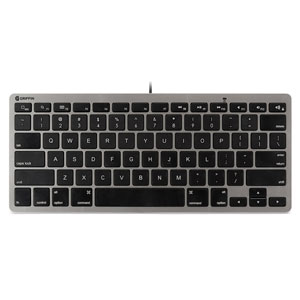 If you want to get some work done on an iPad or iPhone, then a full-size keyboard is quite helpful. One option is a Bluetooth keyboard, but these are expensive and require recharging. A good alternative then, is this Griffin Wired Keyboard, which plugs directly into the Lightning port and works immediately.
4. Genuine Lightning Digital AV Adapter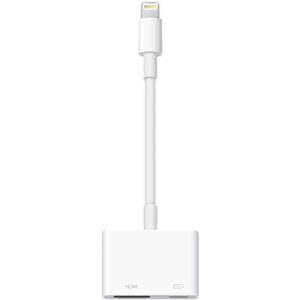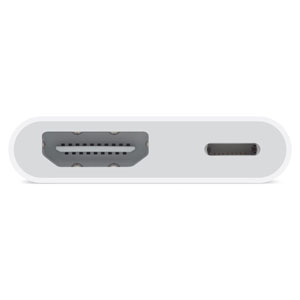 Want to show your iPhone, iPod or iPad content on the biggest screen in the room? This Digital AV adapter lets you easily connect your Lightning device to HDTVs, monitors and projectors. Again, everything is plug-and-play; just connect up the relevant cables and away you go. Perfect for screening HD movies, showing off photos and playing music. Definitely one of the most helpful Lightning adapters for the iPhone 5.
5. KitSound X-Dock 2 Lightning Clock Radio Dock for iPhone 5S / 5C /5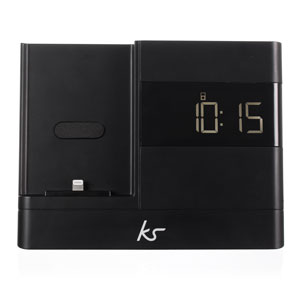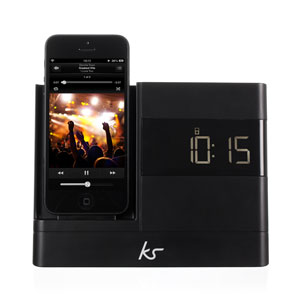 This clock radio dock is a powerful piece of kit, with room for an iPhone 5S, 5C or 5 next to a digital display. This is the ideal accessory for your bedside table or desk, allowing you to keep an eye on the time, charge your iPhone, set alarms and listen to the radio. You can wake up to your favourite FM station, your favourite iTunes songs or even the standard 'bzzz' alarm clock sound.
6. Kit: Lightning to Micro USB Adapter – White

This simple adapter ensures that you don't always need a Lightning cable around all the time. Instead, you can use the rather more numerous microUSB cables and accessories to charge and sync. And since the adapter is so small, there's no excuse not to bring it with you!
7. High Power Lightning Car Charger with USB Port – Black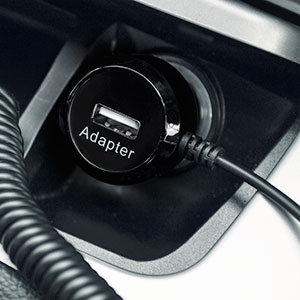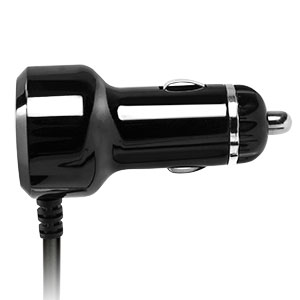 Car chargers are brilliant, particularly if you're trying to entertain your kids in the back seat with an iPad or navigate with an iPhone. This one offers 2.4A of charging power, allowing an iPad – or two iPhones – to be charged at full speed. That means even if you're draining a lot of power from playing movies or using GPS navigation, you'll still end up with way more battery life than you started with. An integrated USB port allows other devices to be charged too.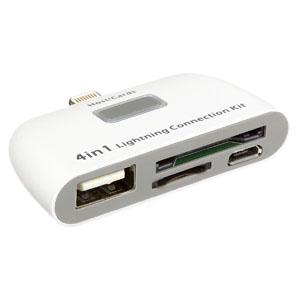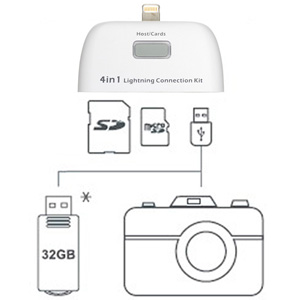 This tiny box is one of the most useful accessories you can own for the iPhone or iPad. Plug the Lightning connector into your device, and then you can plug in a USB device (like a keyboard or flash drive) as well as SD cards. That makes it really easy to get stuff on or off your iPad, or plug in a full-size keyboard for a better typing experience. There's even a Lightning port, so you can keep charging your device while everything else is connected.
9. Kit Magnetic Battery Case for iPhone 5S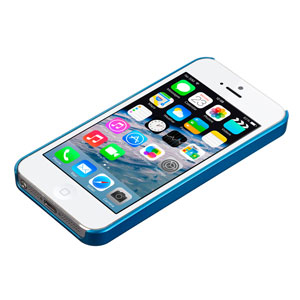 This clever case includes an battery pack which allows you to recharge your phone on the go. The battery is magnetically attached to the rest of the case, and can be used in situ or removed from the case as necessary. With 2800 mAh you'll have three times the battery life, and that makes a  big difference.
10. iMee Sync and Charge Lightning to USB Cable – Gold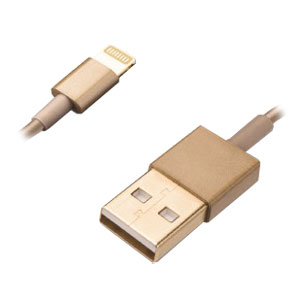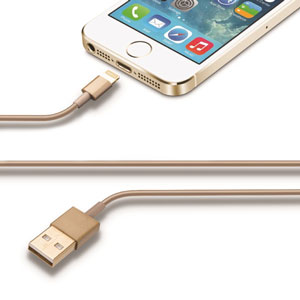 Our final Lightning accessory is also the simplest: a stylish Lightning cable in Gold. This is a great fit with the Champagne Gold iPhone 5S, but looks great with other colours as well. Otherwise, this is just the same as your Apple Lightning cable, offering charging and syncing at full speeds.
Conclusion
OK, so these are our selections! We hope you've found this blog helpful, and be sure to let us know if you have any questions or comments below!