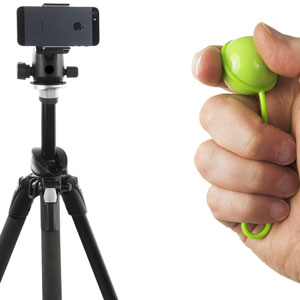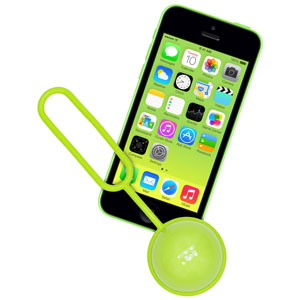 2013 was the year of the selfie. This year, HTC added a five-megapixel selfie cam to their One M8 phone. This week, London was named the selfie capital of the world. Now, Mobile Fun are writing the next chapter in selfie history with the launch of the ShutterBall.
A convenient way to take better photos
Well, put simply the ShutterBall is a small ball that works as a remote control for taking photos. The ShutterBall eliminates the awkward button press that triggers each selfie. Instead of awkwardly stretching for a button on your phone's screen, you can take selfies in a completely natural way by squeezing the ShutterBall in your hand. This makes it easy to take good-looking photos that are still, focussed and perfectly framed.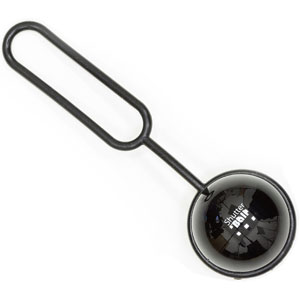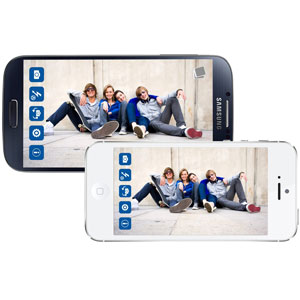 Smart extras for convenient mobile photography
The ShutterBall comes with a few extras that make it even more useful, too. The ShutterBall itself has a strap that can be looped around a bag, belt or sleeve for easy access at all times. You'll also find a Smart Stand in the box, which expands to easily hold up your smartphone in landscape or portrait orientations so you get a perfect picture each time.
Use the ShutterPanorama app to pair and take photos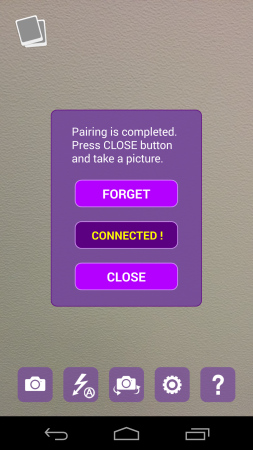 The ShutterBall works by connecting to your phone over Bluetooth. Pairing is simple – just download the ShutterPanorama app on Google Play or the iOS App Store and follow the on-screen instructions. Once you've paired, you can take photos inside the app by pressing the ShutterBall's button. Of course, as well as selfies you can take photos with the rear-facing camera too.
Compatibility and availability
The ShutterBall is compatible with all phones and tablets running Android 4.3 or iOS 6.0 and later. The Shutterball is available in four colours: green, pink, blue and black.
If you want to improve your selfie game, then the Shutterball is the accessory for you. For more information or to place your order, visit the product page in the colour of your choice below:
Thanks for checking out the article and be sure to share your thoughts with us in the comments below. Have a good week!