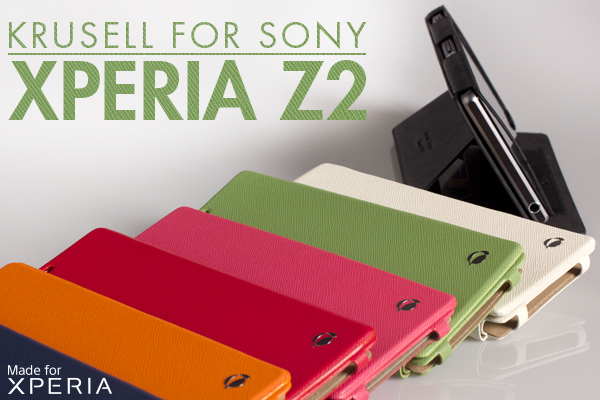 Popular Swedish case firm Krusell have announced that they are producing cases for the upcoming Xperia Z2. There are four varieties in all – the FrostCover, the Boden, the Kiruna and the Malmö. Let's have a look at these new cases, which will soon be available at Mobile Fun.
Krusell FrostCover Case for Sony Xperia Z2
The FrostCover is a cool semi-transparent case that allows you to the colour of your chosen Xperia Z2 within. The case has a slim profile and is impact-resistant too, with a raised lip helping to prevent damage to the screen. The case is a good all-around option and gives your case a cool frosted glass look.
The FrostCover is available in transparent white, black and blue.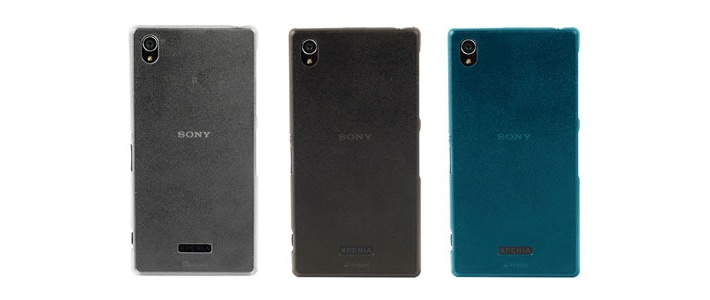 Krusell Boden FlipCover Case for Sony Xperia Z2
The Boden is our first of several flip cases, featuring a "90's revival" style. There's a coloured flip cover on the front, with a transparent slim casing on the rear. This provides a good amount of protection, while keeping the price down too.
The Boden is available in white, black and yellow.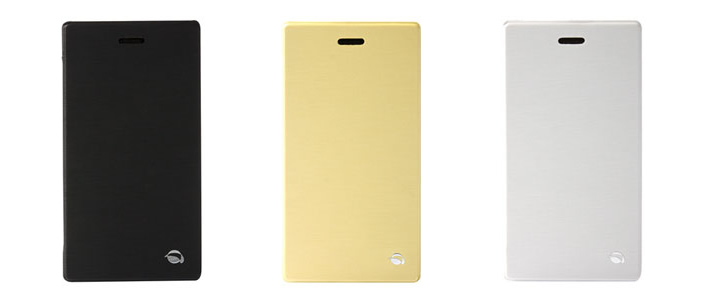 Krusell Malmo FlipCover Case for Sony Xperia Z2
The Malmo is a leather-style flip cover with a unique textured finish that feels great in the hand. The case has a credit or ID card slot inside,  a built-in media stand and a sleek design with all of the cutouts you need to access your phone.
The Malmo is also available in the widest variety of colours, including black, white, red and blue.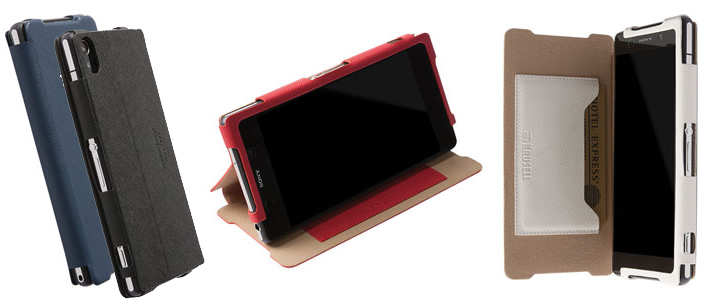 Krusell Kiruna FlipCover Case for Sony Xperia Z2
The Krusell Kiruna is similar to the Malmo, but is made of genuine leather and soft velvet instead of wholly synthetic materials. The Kiruna also secures the phone inside the case a little differently, completely encircling the phone inside.
The case is available in two classic colours, camel and black.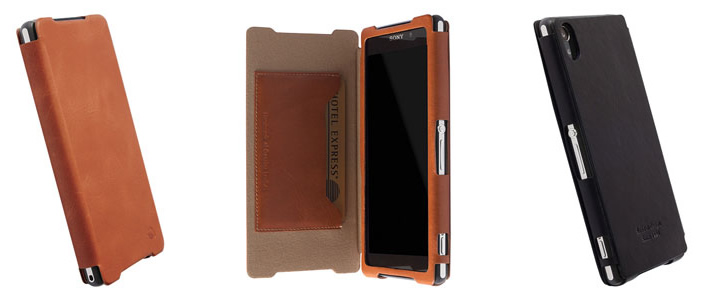 Conclusion
These Krusell cases will be ready by the time the Xperia Z2 is released worldwide, in April. For more information, follow the links above or leave your questions in the comments below. Thanks for checking out the news, and let us know what you think!