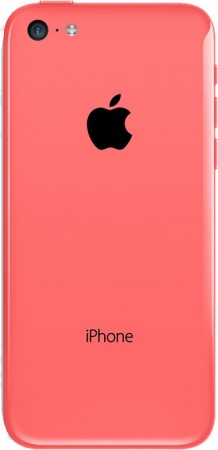 After twelve days of rather intense social sharing that resulted in over 29,000 entries, we're happy to report that we have a winner for our iPhone 5C giveaway!
The lucky person is Danielle Maycox, who won based on her sharing of the contest on Twitter. She'll be receiving a brand new iPhone 5C in pink. Good work Danielle!
In addition, we're happy to announce that four runners-up will be receiving a free iPhone 5C case. Congratulations to Karina Lopez, Ben Hills, Joanne Armitage and Mark Jones.
Commiserations to everyone that took part but didn't end up winning. We'll do our best to make sure those of you following us on social media are kept up to date on our latest accessories, promotions and articles.
Before I wrap up this post, I wanted to share some stats about how you all took part in the contest –
3,418 users entered
1,383 of you chose to check out our iPhone 5C cases page
1,359 people became our fan on Facebook through the competition
1,268 new people followed us on Twitter
804 Google employees signed up on Google+
(we're joking, only a few were Google employees)
Thanks to everyone for taking part, and we'll be sure to run more giveaways like this in the future.
If you have any questions or feedback, feel free to let 'em fly in the comments below. You can also reach us on Twitter @mobilefun, on Facebook at Love Your Mobile and on Google+ at +MobileFun. Thanks once again and have a great week!