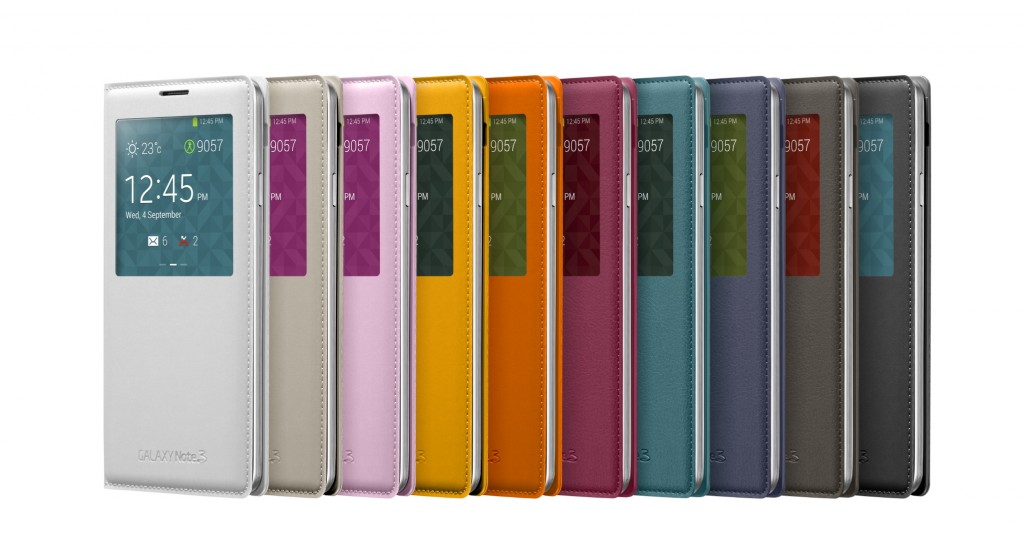 Following our article on the Galaxy Note 3 announcement, we have some very good news for those that are planning on getting a new Galaxy Note 3. The official Samsung Galaxy Note  3 S-View Premium Cover is now available for pre-order on our website. This is available in both black and white at the moment, while the other colour variations are due to arrive soon.
The genuine Samsung S-View cover is great because it allows you to check the time, answer incoming calls and see what notifications are waiting for you without even having to open it. That translates into less hassle and more screen protection, as your screen can now stay covered for a longer period of time.
The high quality and durable construction of this original accessory will keep your phone looking as good as new for much longer.
If you think that all this protection comes at the cost of slimness then think again. The S-View case adds minimum bulk to the Note 3 as it replaces the smartphone's back cover so that the only extra bit of bulk is created by the front cover.
Sleek, stylish and highly functional, this case is perfect for most people. If, however, you're planning on taking your phone cycling, hiking or camping and want maximum protection against bumps and drops then head over to our Galaxy Note 3 cases page and get yourself a Trident Kraken AMS case.
Your call.