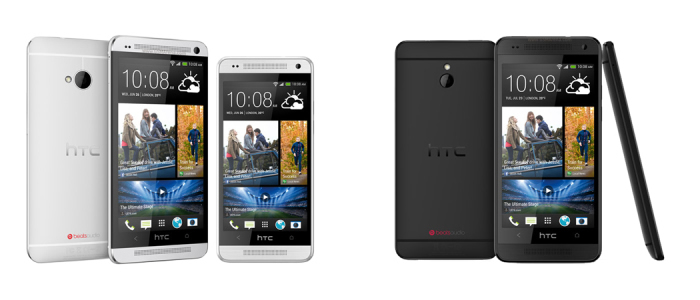 This morning HTC unveiled the HTC One Mini – a smaller version of the HTC One that offers a flagship experience in a more convenient, smaller package.
Bucking the trend of giant smartphones, the One Mini's display is a comfortable 4.3″, yet still offers a crisp 720p HD resolution making it ideal for videos and games. When paired with the powerful BoomSound dual front-facing speakers, and you've got a veritable media powerhouse in your pocket. You're able to take great pictures too, thanks to the inclusion of the same critically acclaimed Ultrapixel camera that debuted on the full size One.
Inside, you'll find powerful internals that ensure a fast and fluid Android experience. You've got a dual-core Snapdragon 400 processor, 1 GB of RAM and 16 GB of internal storage. Connectivity is also strong, with dual-band WiFi N, Bluetooth 4 and LTE.
The software experience is also strong with the One Mini, with powerful camera software, the convenient BlinkFeed home-screen, and the refined simplicity of HTC's Sense 5 UI.
The three best features of the HTC One – its beautiful aluminium unibody design, its front-facing BoomSound speakers and its amazing Ultrapixel camera – are all available on the HTC One Mini, making this one of the most compelling mid-range phones on the market.
Mobile Fun are happy to announce that we'll be offering the HTC One Mini sim-free and unlocked, for £379.99. The phone will be available from August.
We'll also be offering a full range of HTC One Mini accessories for the new phone, including the leading brands of HTC One Mini cases like Case-Mate, Cellular Line and first-party HTC.
For more information on the HTC One Mini or to pre-order yours, check out the HTC One Mini in the colour of your choice on the product pages linked below:
Thanks for reading the article and be sure to let us know your thoughts in the comments below. You can also reach us on Twitter @mobilefun, on Facebook at Love Your Mobile or on Google+ at +MobileFun.