Today we'll be looking at a topic close to my heart: docks, chargers and batteries for the HTC One. In this article, all kinds of power-providing accessories will be examined, and five recommendations will be made. I hope you enjoy reading it as much as I have enjoyed writing it.
5. MU Foldable USB Mains Charger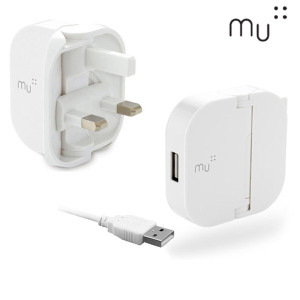 Our first recommendation is one for travellers: the MU Foldable USB Mains Charger. This is a rather clever wall charger for your HTC One, which transforms from the bulky UK standard into a svelte cuboid with a little kinetic encouragement. While the MU produces only 1 Ampere of charge (and the One can certainly accept more), it still is suitable for charging your HTC One overnight.
4. Car Mount Cradle with Hands Free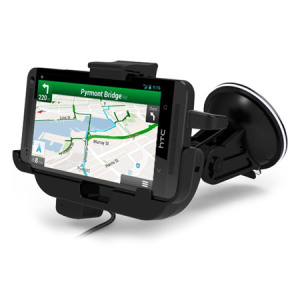 This next product is one that ticks three of the most important boxes for car owners: it charges your HTC One, it keeps your One in a safe and readable position, and it even includes a speaker and microphone for hands-free calls. If you're looking for an all-encompassing solution for your preferred vehicular method of conveyance, then this is the one to get.
3. Kit: High Power 10400 mAh Dual USB Emergency Charger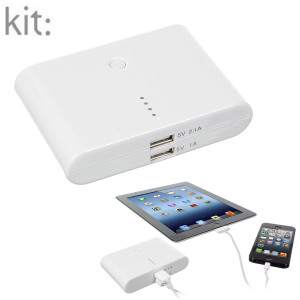 While the HTC One enjoys many advantages over its arch-rival, the Samsung Galaxy S4, the One is regarded as having a worse battery. The One's battery is less capacious and isn't removable, making operating for extended periods more difficult to achieve. This emergency charger redresses that balance, providing approximately five full recharges for the HTC One in a sleek package.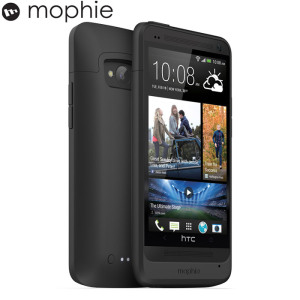 If longer battery life is your aim, then there are other methods than emergency chargers. One such method is the battery case, which uses the additional bulk of a capacious battery as additional protection as well. Some of these cases are quite basic, but the Mophie Juice Pack is very refined, with a minimum of observable bulk.
1. Cover-Mate Desktop Charging Dock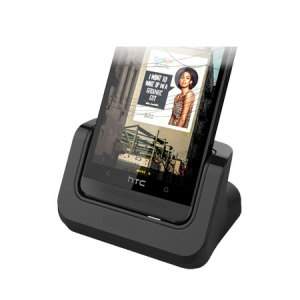 Our final accessory is going to be an example of the quintessential charger: the HTC One dock. The Cover-Mate Desktop Charging Dock is as simple as they come, with a micro-USB socket mounted in an attractive vertical desk stand. That simplicity works well here, as you get a space-efficient and low-cost method of both charging your phone and keeping an eye on incoming notifications. Truly a cost-effective HTC One charger for the ages.
Conclusion
And with that, our epic excursion through the high voltage world of HTC One chargers comes to an end. Thank you for joining me, and be sure to leave any questions or comments you might have in the relevant box below.