The Galaxy S3 was announced to have wireless charging capabilities via official Samsung accessories, but these never materialised. Third party manufacturers have stepped into the void, and we're now starting to offer a range of Galaxy S3 wireless charging accessories.
There are three products that will begin shipping today: The Qi Wireless Charging Plate Kit (in black/white or full white), the Galaxy S3 Qi back cover and the Qi Micro USB Wireless Charging Adapter Clip.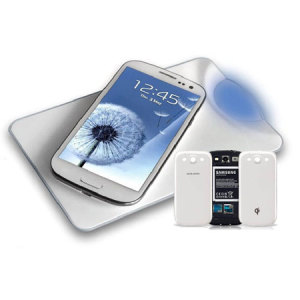 The first is probably of the most use to Galaxy S3 owners. The kit includes a wireless charging back cover, which replaces the original Galaxy S3 cover with one that adds wireless charging but is a little thicker. The kit also contains a wireless charging plate, which will allow you to charge your Galaxy S3 when the plate is connected to a power source like a USB socket or wall outlet.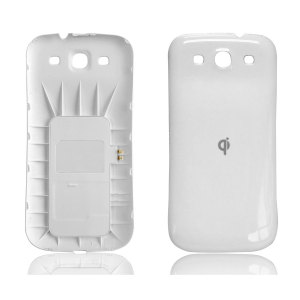 The second item is just the back cover, for Galaxy S3 owners that already own a Qi-compatible charging station, which can take the form of a plate (as above), a pillow or a stand.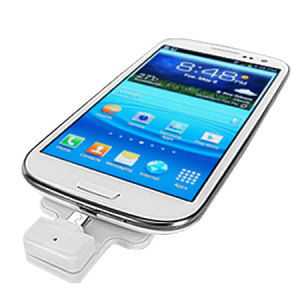 Finally, we've got the Qi Micro USB Wireless Charging Adaptor Clip. This isn't really for Galaxy S3 owners, but instead is for owners of other smartphones that have a micro USB port on the bottom and don't already include wireless charging. This accessory adds wireless charging via a clip-on plate, but as it is on the outside of the case it's not quite as clean as the Galaxy S3's internal option – although it is compatible with many phones instead of just the S3.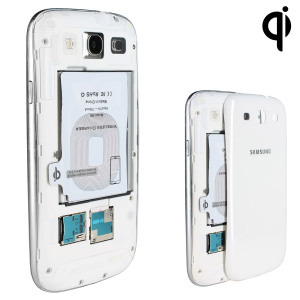 One accessory that'll be available at a later date will be the Qi Internal Wireless Charging Adapter for the Galaxy S3. This will replace the stock battery with one capable of wireless charging, again along the Qi standard. This means you'll be able to charge the S3 using a Qi wireless charger, without needing to replace your back cover or case.
I hope you've found this helpful. Be sure to check the product pages linked in the bullet points above for additional information, as well as the latest pricing and availability information. If you have any questions, feel free to ask them below.