Good afternoon, good people of the internet. Last week we showed off some of the best Samsung-made cases for the Galaxy S4, and now we're back with some of the best third party options. These six cases have more varied designs than Samsung's options, but still offer the same perfect fit and high quality construction.
Otterbox Commuter Series (L) and Defender Series (R)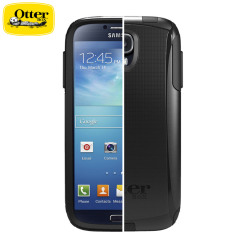 Our first third-party case is an excellent one: the Otterbox Commuter. This well-regarded case comes between the light Impact series and the heavier Defender series, offering a best-of-both-worlds blend of size and protection. There are three layers at work here: a polycarbonate outer layer, a silicone inner layer (with exposed corners) and a screen protector. This combination provides good protection from scratches and bumps, without being too thick.
For those of us that are looking for maximum protection, the Defender series is worth a look. It includes a shatter-resistant, built-in screen protector, a polycarbonate inner layer, a silicone outer layer and a belt clip holster. This makes more impressive shock protection that won't let you down.
Case-Mate Barely There (Below) and Tough Case (Not pictured)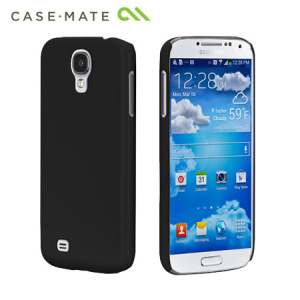 If Otterbox is the most well known case manufacturer, then Case-Mate has to be in second place. The Barely There is one of their most popular lines, offering an incredibly thin profile that still manages to provide excellent protection at an attractive price point.
The Tough Case is Case-Mate's high-end protective case, offering excellent drop and knock protection. The Tough Case is a good choice for anyone with an active lifestyle or who has had mobile phone accidents in the past!
Cygnett Incline Case (L) and Urban Shield (R)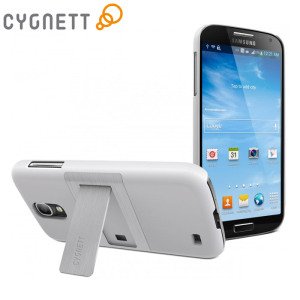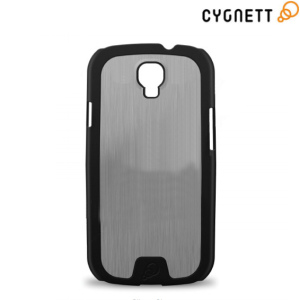 The Cygnett Incline Case is simple – a toughened plastic case with an integrated brushed aluminium stand. The kickstand makes it easy to keep an eye on incoming notifications, play games and watch videos. The aluminium construction of the stand also reinforces the case, increasing rigidity and preventing the phone within from being damaged.
The Urban Shield is a beautiful brushed aluminium case for the Galaxy S4, with an ultra slimline profile. The bevelled edges, with their metallic black finish really add a look of quality and substance to your S4 that's perhaps missing in the phone's all-plastic construction. Of course, this case is good for protection too, with impressive scratch and drop resistance.
Conclusion
Thanks for reading the article – I hope you've got a better idea of the Galaxy S4 case designs that'll be ready for the launch of the phone. Have a good one!