We've just added some new, high quality Google Nexus 7 cases to our inventory. These high quality cases for the Nexus 7 are all hand-made right here in the UK by skilled craftsmen and women to guarantee a perfect end result. There are three different material options available in a range of colours: Wool Felt, Ballistic Nylon and Ultra Suede – let me tell you a little about them.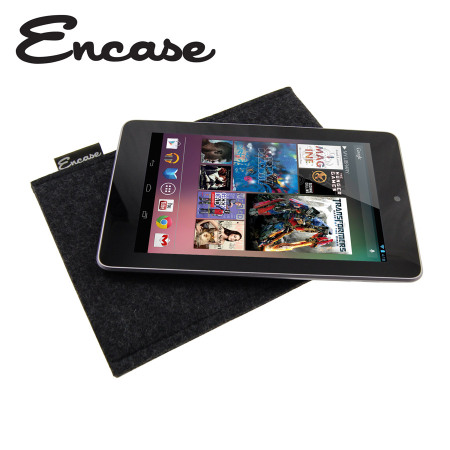 This case is made of 100% pure wool from Germany, with no added synthetics or plastics. The wool is soft to the touch, strong and non-fraying – making them the ideal companion for your Nexus 7. Sustainability and durability go hand in hand with the Encase, with the 3 mm thick case providing superb protection from knocks and scratches. The Wool Felt pouch comes in a natural Charcoal colour.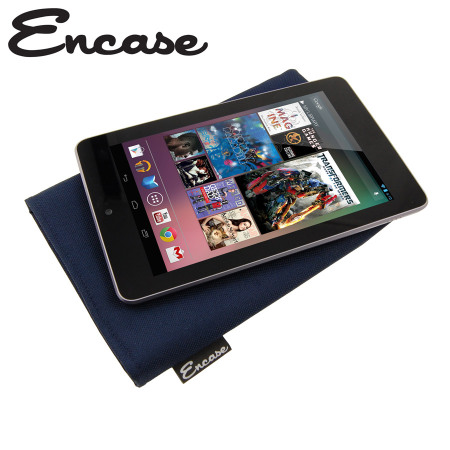 The Ballistic Nylon option is made from a tough and durable nylon material designed specifically for protection and abrasian resistance. The case is handmade in the UK and features a cushioned inner lining. The Ballistic Nylon case comes in a lovely Blue colour.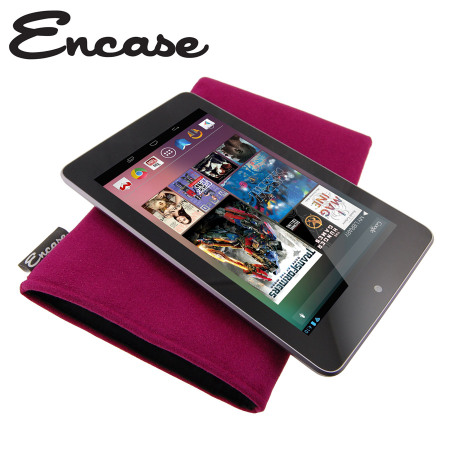 Our third option has a cushioned inner lining and a padded exterior. The outer lining is made of high tech ultra suede, offering a luxurious and soft touch feel. Ultra suede is a richly complex non-woven fabric offering both protection and ease-of-care, making it ideal for use in a Nexus 7 case such as this one. As with our other Encases products, this case is handmade in the UK by skilled craftsmen and women. The Ultra Suede case comes in Pink.
Colour Options
The Encase Google Nexus 7 case is available in three colours – charcoal, blue and pink. They're all nice options, so have a look at the product pages linked below for more detailed information and some additional pictures.
If you've got any questions, leave a comment below or talk to us on Twitter @mobilefun.