Good news, Nexus 7 owners! It's now possible to connect USB flash storage drives and SD cards to the Nexus 7 without needing to root your tablet. While Google didn't include this ability in the Nexus 7, the enterprising developers at Homeysoft have released the
Nexus Media Importer
, an app that works around this limitation. When used in concert with a USB OTG cable (
available from Mobile Fun here
), you'll be able to mount USB drives and SD cards connected through a card reader – making it easy to watch films or transfer photos to your Nexus 7 tablet.

It works really simply. Just connect your USB drive or SD card reader to the USB OTG cable. Then plug the USB OTG cable into the Nexus 7 (or any other Android 3.2+ device!). Download and install the Nexus Media Importer app from the Play Store – it costs just £1.27, which seems a fair price. Open the app and you'll see a list of files on your device. Just select the files you want and they'll be copied to your tablet, where you can open or edit them. You can also stream movie files.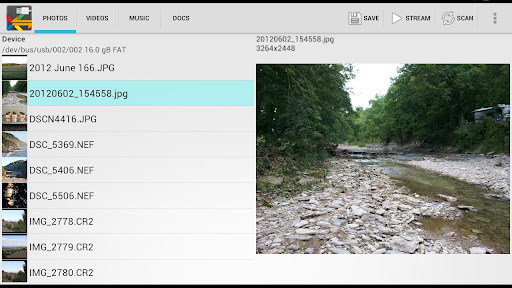 If you want to test out that your device is supported (e.g. if you have a non-Nexus 7 tablet) then you can try running the free Nexus Photo Viewer. You could also just use the Google Play Marketplace's integrated returns system – if you uninstall the app within 15 minutes of purchase your money will be refunded. If you're having problems, make sure that your USB or SD card is formatted with a FAT file system (e.g. FAT32, FAT16, exFAT) and not NTFS or extX. Of course, you can do more than just mount USB and SD cards with a USB OTG cable. You can also plug in peripherals like keyboards, mice and gamepads. This is perfect for playing games, writing long form emails and browsing the web. You definitely get a lot of use out of that little cable! So pick one up today from the product page below, and unlock a whole load more functionality to your Nexus 7!
Thanks for reading. If you've got any questions about the USB OTG cable or any other of our thousands of mobile phone accessories, let us know!