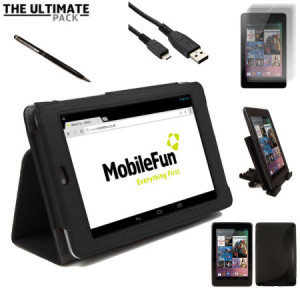 Here at Mobile Fun we're happy to announce that our popular Ultimate Pack is now available for the Google Nexus 7. The pack includes everything you'd need for the new tablet, with six items in the pack:
Leather style case, for protection and including a built-in stand
Flexishield gel case, a thinner and lighter protective option
3 pack of screen protectors, ensuring your screen remains perfect
Portable desk stand that conveniently holds up your Nexus 7
Stylus for comfortable and accurate drawing and note-taking
Nexus 7 desktop charger that allows you to sync and charge with USB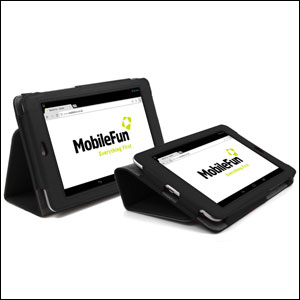 The Nexus 7 case comes in black and provides considerable protection from scratches and bumps. The flip cover case also includes a built-in stand that can be activated by flipping the cover back onto the rear of the case. There are two supported viewing angles – a high angle for watching films or playing games and a lower angle for easy and comfortable typing. The embedded magnets also work with the tablet's sleep function to automatically sleep and wake when the Nexus 7 is hidden and exposed. Cutouts are in place to ensure easy access to all buttons, ports and the front-facing camera.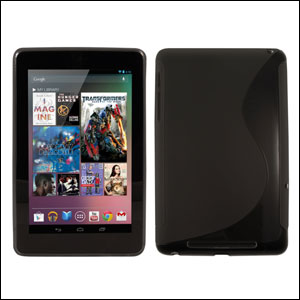 The pack also includes an alternative case, the Flexishield gel case. It comes in black and provides a slim and trim protective barrier for the Nexus 7, preventing scratch damage and shock damage without adding much bulk to the device. The Google Nexus 7 skin doesn't include a kickstand, but it does include cutouts for all of the Nexus 7's buttons, ports and the front-facing camera.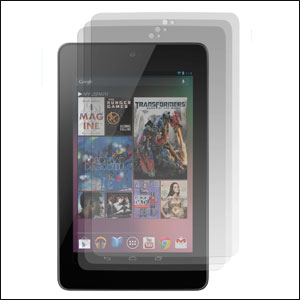 The protection doesn't stop there. The third item is a set of three screen protectors. These are great for ensuring your screen remains unblemished for as long as possible, ensuring that text is easy to read and games look great. The three pack is a good choice because it means you can replace one if it is damaged or you have applied it incorrectly.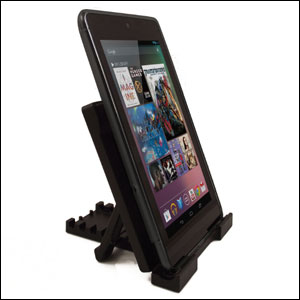 Our next option is about convenience instead of protection. It's a desk stand that allows you to keep your Nexus 7 at the perfect angle to ensure you can see incoming notifications or write emails. The stand also allows for landscape positioning, which is quite convenient for watching films or playing games. The desk stand is portable too, folding up to ensure you can always take it with you.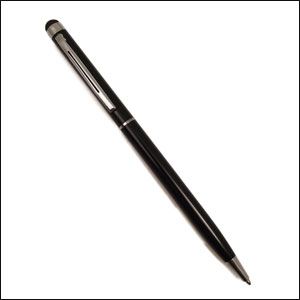 Another option that adds a lot of functionality to your device is this stylus. It has a wide and durable tip that won't damage the screen, but will instead allow you to draw or take notes quickly, comfortably and efficiently. With the newly released Nexus 7 update to Evernote, you'll find that this stylus will make you very productive. It's also great for relaxing with drawing games like Draw Something, which look great on the 7″ display.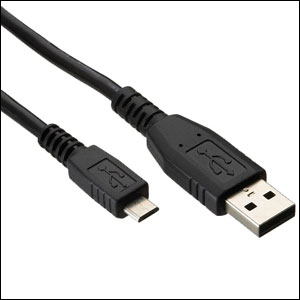 Finally, we have a rather mundane but critically important item: A spare USB cable. This can be used in concert with an AC wall charger or car charger (not included) to provide power in new places, and having a spare ensures that you'll never be caught out without one and lose power on your tablet. The USB cable is well made and should hold up well over the months and years.
So there we have it – six essential items for the Google Nexus 7. Whether you've just picked up a Nexus 7 yourself or you're looking for a gift for someone who has, this Ultimate Pack lives up to its name by providing every accessory you'd ever need for the Nexus 7 all in one box.
For more information on the contents of the Nexus 7 Ultimate Pack, check out the product page linked below:
If you've got any questions, feel free to leave them in the comments below and we'll surely get back to you when we can. Thanks for reading and have a great day. We'll be sure to let you know when the Ultimate Pack begins shipping, too!