So this really cool new case design has just landed on my desk. It's for the HTC One X and doubles up as a stand. Not only that the packaging the case comes in can be used as a photo frame!
We're really liking the look of this as it's pretty quirky and different but we want to know what you think so we can decide whether to stock it or not.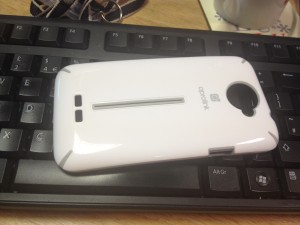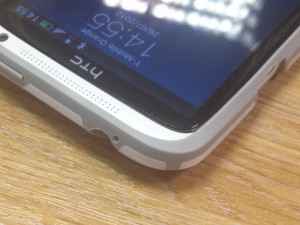 The case looks like your standard One X case on first glance; it's slim so doesn't add a lot of bulk to the One X, but it's highly protective because of the hard material it's made from. If you look at the image on the right you'll see that it hugs the curves of the One X and the grey material clings nicely to the sides rebuffing any drops and shocks.
As expected the case has all the cut-outs to keep the One X fully functioning at all times, you can see the camera cut-out on the image of the left.  However, look closer at the grey line on the back of the case and that's where all the magic happens!
Simply stick a card in the the grey slot on the back (I used my La Tasca card) and it turns the case into a stand too!  This makes it great for use when on the go and great for if you're on a train or plane, as we all have cards with us.  The stand works in both portrait and landscape too, so streaming media or just docking the phone, just got that little bit easier.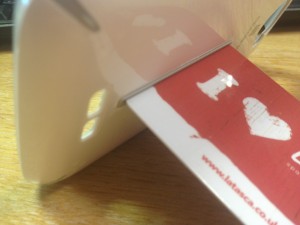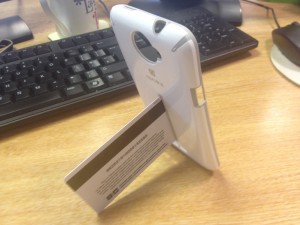 Believe it or not, there's even more to this case, as the packaging it comes in can be used as a photograph frame! The packaging unclips and clips back together nicely so you can switch photos in it easily. The curved effect of the packaging helps to mirror the photographs too; it's the perfect solution for putting pictures on your desk at work or at home.  There isn't any excuse now to not have a photo of your loved one.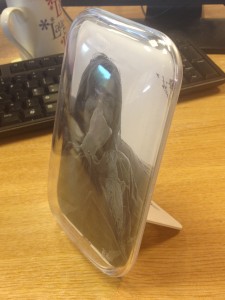 So what do you think?  We think this is really clever: a case, a stand and a photo frame all in one package but what do you think?  Would you buy it? Let us know through the usual channels!