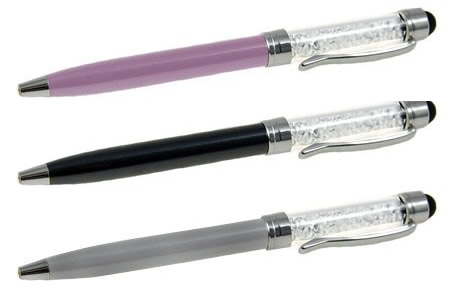 If you're looking for a little bit more style in your stylus, then the SD iDuo 2-in-1 Glamour should be at the top of your list. It has a unique two in one design, with a twist-activated pen on one end and the stylus on the other.
The stylus will work well with all capacitive screens, allowing you to draw accurately whether you're using a drawing app like Paper or a game like Draw Something. It's also great for taking notes and quickly writing down lists. Finally, apps that require precision input – like calculators – work really nicely with an accurate iPad stylus like this one.
This fancy stylus is available in three colours and is excellent value for money. For more information, be sure to check out the links below depending on your colour preference:
Thanks for reading, and as always feel free to leave your comments about any of our iPad accessories below.