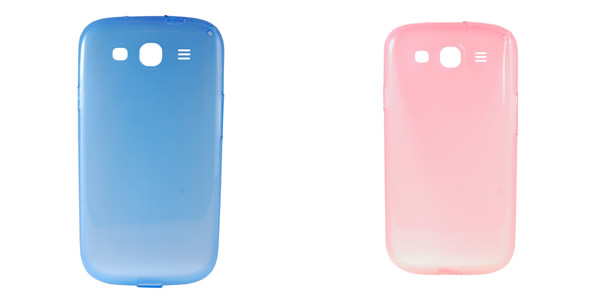 Today we're happy to announce two new official Samsung Galaxy S3 accessories that'll be coming soon to Mobile Fun: The Genuine Samsung TPU Case.
The case is just 1.5 mm thick, making it one of the thinnest Galaxy S3 cases on the market. TPU (which stands for thermoplastic polyurethane) offer a uniquely desirable experience, combining the flexibility and easy grip of a silicone case and the protection of a tough plastic case from scrapes, scratches and minor impacts.
As the case is made by Samsung themselves, you can be sure it'll fit the S3 perfectly, with cutouts where required.
The TPU i9300 case is available in a choice of two colours at the moment – blue and pink. We'll also soon have these TPU cases available in orange and yellow too, bringing the total number of options up to four overall.
For more information on these sweet official cases for the Samsung Galaxy S3, then check out the product pages below in the colour of your choice.
Thanks for reading, and be sure to let us know in the comments below if you have any questions or comments about these cool new cases!