Just hours after the Galaxy S3 was announced last night, Mobile Fun are first to release images of the first official Samsung Galaxy S3 cases that will be available at launch. This case is the Genuine Samsung Galaxy S3 Flip Cover in Titan Silver.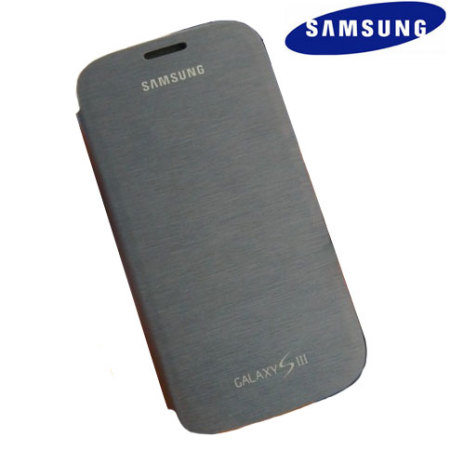 The Flip Cover replaces the normal back cover with one that provides full screen protection, ensuring your Galaxy S III will remain in top condition. The convenient flip design adds minimal bulk so you'll still be able to show off your phone's stylishly thin frame. The case is made from top quality synthetic materials, and is tough enough to withstand punishment day in, day out – your phone and your cover will stay looking sharper for longer.
Of course, we've got loads more images where that came from. You can check out the official Samsung Galaxy S3 cover page to see this product and many more in full.
We'll continue to bring you additional images and information on the Samsung Galaxy S3 and its accessories as we count down to launch. Thanks for reading, and if you have any questions just let us know via the comments below!