If you're looking for the perfect case for your shiny new Samsung Galaxy Nexus, then look no further. This is the Genuine Samsung Galaxy Nexus Vent Case – one of the best cases available for the Galaxy Nexus.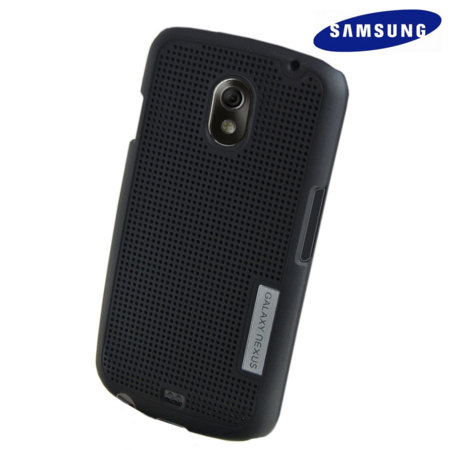 As you can see, it's a back-and-sides little number that adds minimal bulk to the phone, whilst ensuring that your Galaxy Nexus is fully protected. The stylish black mesh design really looks great and complements the front of the phone's dark stylings. The mesh also provides excellent protection against scratches and scrapes, extending the life of your phone.
Want people to know you've got a Galaxy Nexus? Here's your answer – a discreet but noticeable Galaxy Nexus label is your ticket to recognition. It's a small detail that adds a lot to the overall design.
Of course, since this case is made by Samsung themselves, it fits the new handset like a glove. Everything's in the right place, and with cutouts available for the buttons, jacks and camera you'll find that you never need to take your phone out of its protective sheath.
This case is available first from Mobile Fun, and is in stock right now. For more information, check out the Galaxy Nexus Mesh Case product page.