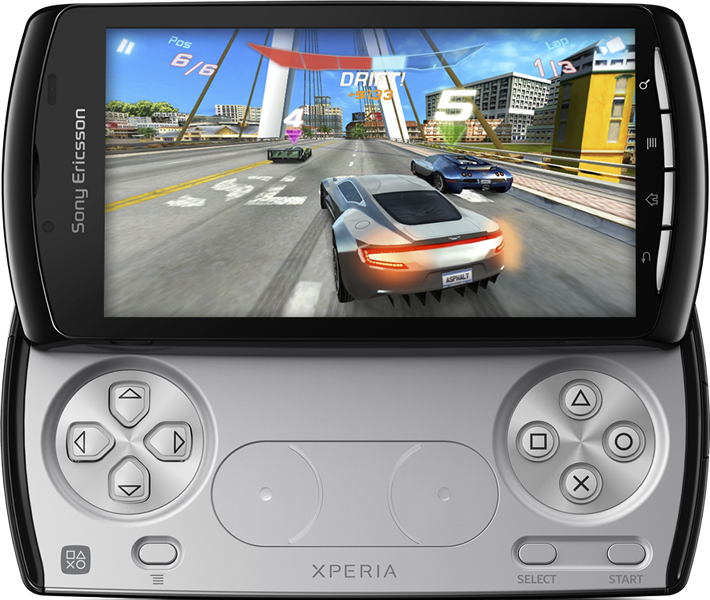 The Sony Ericsson Xperia Play is an awesome Android smartphone that's made for gamers.
The PlayStation certified smartphone comes with real hardware controls for its games – none of this touch screen malarky. It includes all of the standard PlayStation buttons (except a second set of shoulder buttons) and two touch-sensitive analog sticks, making it perfect for playing the included Xperia Play titles.
If you're willing to get your hands dirty, you can even convert your own legal PlayStation ISOs to work on the Xperia Play via the PSXperia tool – perfect for reliving your childhood memories on the go.
As well as being a great gaming gadget, the Xperia Play is an excellent phone in its own right. It runs the latest version of Android, Gingerbread, and comes with a powerful 1 GHz processor. The screen is 4″ diagonally and looks fantastic, thanks to excellent contrast and Sony's Bravia engine for enhanced media playback. As with all Sony smartphones, the Xperia Play is solidly made.
The sim free Xperia Play is now being sold at Mobile Fun for £189.95 – cheaper than anywhere else. We're also throwing in FIFA 12 and ten other top games for the system. These aren't bottom of the barrel games either; have a look at which games are included and how they scored on Metacritic:
Need For Speed Shift – 94%
FIFA 10 – 90%
FIFA 12 – 88%
Battlefield: Bad Company 2 – 88%

The Sims 3 – 86%
Need For Speed Hot Pursuit – 86%
Dead Space – 83%
Bruce Lee Dragon Warriors – 77%

Star Batallion – 76%
Tetris
Crash Bandicoot
As you can see, it's a collection of the best games available for the Xperia Play; definitely enough to find something that you like and impress your friends!
If you're interested, check out the Xperia Play product page for more information.
What do you think of the deal? Let us know via the comments section below, or hit us up on Facebook or Twitter: