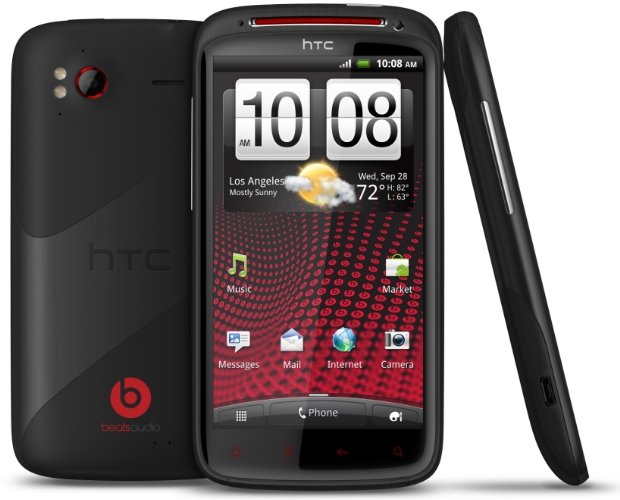 Mobile Fun are proud to announce that we'll be stocking the unlocked HTC Sensation XE. The Sensation XE is a souped up version of the brilliant Sensation, offering custom Beats audio tech, the fastest processor available and a bigger battery.
The phone comes with in-ear Beats by Dr. Dre headphones and a very cool new look, a distinct upgrade from the fairly pedestrian tones of the old Sensation. The phone sports a custom audio profile for the well-received headphones, which will optimise and equalise your music to match the headphones' characteristics.
Internally, there have been two major upgrades. Firstly, the processor has been boosted from an already impressive 1.2GHz dual core to a world-leading 1.5GHz dual core. That's over half the speed of the gaming desktop PC I'm writing this article on, and roughly six times as fast as the phone I was using up until last month, the T-Mobile G1.
The battery life has also been improved, from 1520 mAh to 1730mAh, a 13% increase in capacity. While some of this extra power will be spent keeping the faster CPU running, you should still see a noticeable increase. HTC are estimating an extra 25 minutes of talk time, or an extra 15 hours on standby.
With so many genuinely exciting upgrades, it's easy to see why HTC have branded this the Extreme Edition.
The Sim Free HTC Sensation XE will be available at Mobile Fun for £489.95, and will be released on October 7th.