To conclude our series on the best Samsung Galaxy S2 cases, Let's have a gander at some of the best leather Samsung Galaxy S2 cases that are available today, whether for their great value, highest quality leather, or even subtle special features.
Terrapin Genuine Leather Flip Case
This simple, yet well constructed Leather Flip Case is made by respected case-maker Terrapin.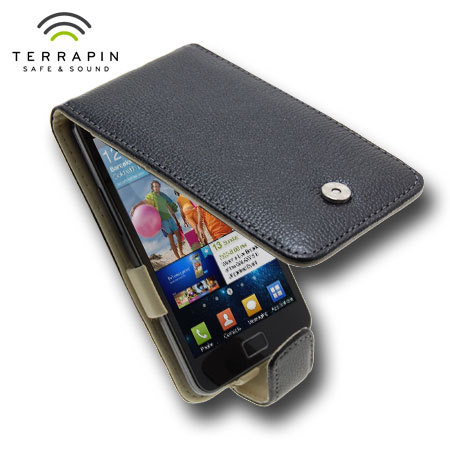 The case features hardened leather on the outside and softened leather on the inside, held together with high quality stitching. The flip design keeps the screen safe while the phone's not in use, and Galaxy S2 specific cutouts allow you to connect any number of Samsung Galaxy S2 accessories.
There are a few unique features too. The first is an interior credit card slot, which allows you to keep relevant credit cards close on hand. The next is a magnetic fastening system, which keeps the screen cover firmly in place.
Overall, it's a well designed leather case with a few interesting features, at a price point that definitely won't worry your wallet.
Zenus E'Stime Color Point
The E'Stime Color Point is a high-end Samsung Galaxy S2 case from Zenus. It features a slim, luxurious design that is sure to turn heads.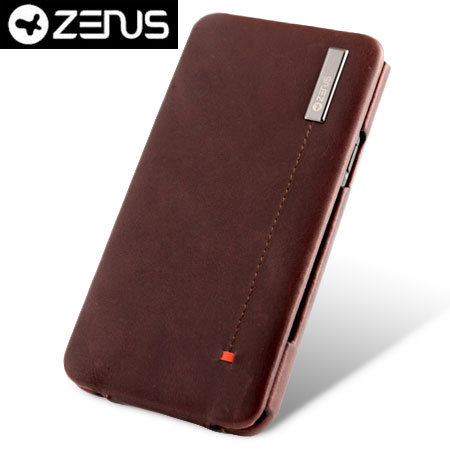 You'll immediately note the visual quality of the E'Stime, which comes in a choice of vibrant red or more professional brown. The case is high quality leather, expertly dyed and featuring a small Zenus logo. Opening up the case, you'll see the secondary colour (a lovely orange for the brown case) of the microfibre interior and not much else — this is a very simple case design that sacrifices complexity for a very slim silhouette.
The Color Point uses the popular flip form factor, meaning that the screen is completely accessible when in use, but is fully protected when the case is closed. Access to the camera, ports and buttons is provided through graceful cutouts, meaning you won't have to take your phone out of its case to plug in an i9100 charger.
It's an extremely well-crafted design, and is a top choice on the upper end of the scale.
Zenus Prestige Hand Craft Stitch Pouch
The Zenus Prestige Hand Craft Stitch Pouch case (phew) is a leather case for the Samsung Galaxy S2, with a unique pouch-with-clasp design that looks great thanks to the eye-catching over-sized stitching around the sides.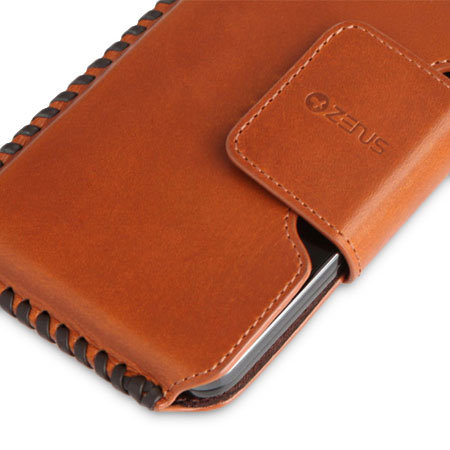 The Prestige is made from attractive natural leather that's been finished with a shine that provides long-lasting protection from bumps and scrapes. The metal fastener is high-quality protection that you can feel; you'll never be surprised by your mobile leaving your case unexpectedly.
The Prestige is also available in three other designs other than Hand Craft Stitch: the Crocodile Sportism Bar, the Carbon and the Luxury Basic. The Crocodile sports a trendy three colour design, the Carbon is a simpler carbon fibre effect design, and the Luxury Basic is a more conservative model.
All four designs are at a similar price point, so you're free to choose whichever suits you best: All are a good, solid option.
Proporta Alu Leather Pouch
The Alu Leather Pouch is quite a good catch, with soft fine-grain leather construction and a clever little feature that allows it to trump other Samsung Galaxy S2 pouches.
Like most leather cases, the Alu is made from good quality fine-grained leather that keeps your S2 smart and secure. It also has an integrated aluminium sheet that greatly stiffens and protects the screen of your phone, providing excellent resistance to crushing damage. (A Samsung Galaxy S2 screen protector is still required for when the phone is in use, however.)
Where it differs is with a simple but incredibly useful feature: A red pull tab that will gently ease your phone out of the tight-fitting case. This tab makes getting your phone out of its case a rather effortless affair, and is even cleverly designed to automatically recede as the phone is replaced.
It's an obvious feature, but one that few other cases provide and one that has been exceedingly well excecuted by the Alu Leather Pouch. This feature, in addition to the conservative but attractive styling and solid construction allow me to recommend the Alu Leather as one of our top picks.
Conclusion
And with that, we come to an end of our long-running Galaxy S2 case blog series. I hope that these have been helpful in showing the Samsung Galaxy Sii case options available. If you've any questions, as always, please don't hesitate to contact me via our Facebook page, Twitter feed, or my page on Google Plus. Thanks!