The Samsung Galaxy S2 is currently the best selling Android phone in the UK and has surpassed five million units worldwide, which is particularly impressive given that it hasn't even launched in the lucrative American market yet. Given this success, it's a fair bet that many consumers will be buying cases to protect their new shiny smartphone investments – and that's where we  come in. We've put together a top five list of the finest Samsung Galaxy S2 cases on the market, including pretty, protective and everything in between.
5. The Case That Stands Out… the Case-Mate Pop
The Case-Mate Pop is a curious character, sporting an incredibly useful feature in its back pocket, so to speak. From the front it looks like most other Case-Mate cases… solid, durable, stylish. Turn it around however, and you'll see near the bottom of the phone it has a built-in kickstand.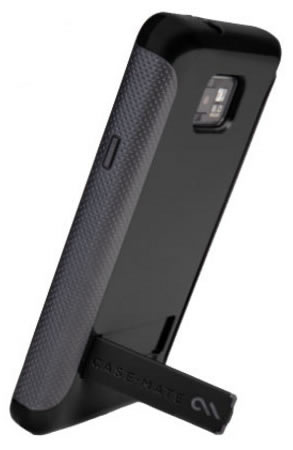 This stand allows the Galaxy S2 to stand upright on your desk, in either portrait or landscape mode, meaning that you can easily watch videos or keep up to date with the latest notifications that come through. When you're not using the stand, it clicks firmly and flushly into place, a big advantage over dedicated desk stands that can take up more space.
The rest of the case is similarly well-designed, with extremely solid plastic construction, a soft interior and a handy rubber side grip. The case also features a raised bevel, which will help prevent damage to the screen if dropped. Of course, the case also comes with all the necessary cutouts which allow you to use the full complement of Samsung Galaxy Sii chargers without having to remove the case.
Overall, it's a well put together package, and should prove quite popular with desktop users of the Galaxy S2.
4. The Invisible Case… the SGP Incredible Shield
If you're not a big fan of heavy and bulky cases, you might be tempted to see how long you can get away without one. It might work fine for a while, and it's true that you can admire the original slim-cut figure of the Galaxy S2, but eventually that phone is going to get scratched. Instead of consigning yourself to a heavy case, you might instead look at some lighter alternatives. Much lighter.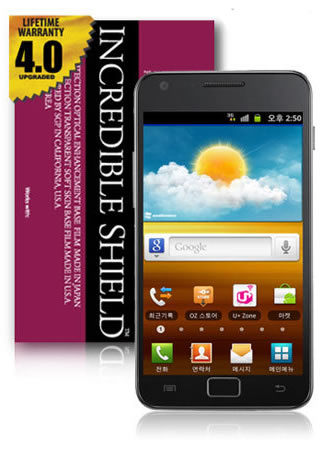 The Incredible Shield is one such case. It's more of a full-body Samsung Sii screen protector than a true case, but it still manages to provide significant scratch protection. This lets you protect your phone – if minimally – without comprimising the original shape, size  or look of the phone at all. The Galaxy S2 is a fine looking phone, so it makes sense to show it off like this.
3. The Genuine Article… the Samsung Mesh Vent Case
One of the few complaints that anyone has levelled at the Galaxy SII is that it can feel a bit light and filmsy, due to its impossibly small size and weight. This official Samsung Mesh Vent case does a lot to address these complaints, covering the back and sides of the phone with a cool mesh structure. This protects the back of the phone, offering both fall protection and scratch protection, without sacrificing much of the Galaxy S2's slim silhouette.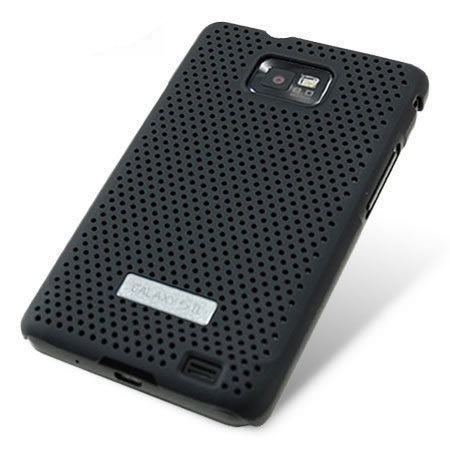 As the case is a Samsung product, it's built to exacting specifications, fitting precisely and offering a full complement of cut-through ports which allow use of the phone's features, such as buttons, camera and charging ports. It'll also fit nicely onto a Samsung Galaxy Sii car holder.
The Mesh Vent case is an excellent and inexpensive way to finish off your Galaxy S2, offering both protection and a professional look.
2. The Fashionable Fit… the SGP Ultra Silke
While almost all Galaxy S2 cases fulfill that basic function of shock and scratch protection, few do so with style. The SGP Ultra Silke is a masterful exception to this trend, offering a subtle and subdued case that feels as good as it looks. It also only adds the smallest of accentuations to the Galaxy's slim figure.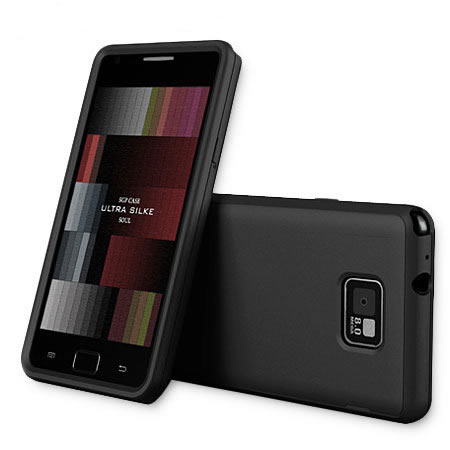 The soft, high quality silicone used in the Silke provides a comfortable grip and considerably more shock protection that lesser grade products, meaning that you won't be substituting style for substance. It's also been coated with a special polymer that resists dust, meaning you'll keep your phone looking great at all times.
The SGP Ultra Silke is one of the nicest looking cases available for the Galaxy S2, and with a full range of colours available you're sure to find one that matches your style.
1. The Heavy Duty Hero… the Case-Mate Tough Case
The Case-Mate Tough Case is perhaps the finest protection you can buy for your Samsung Galaxy S2. With a unique dual layer system that combines a soft and pliable inner silicone section with a hardened plastic shell, you won't have to worry that your phone will be damaged. The silicone inner layer works to absorb impacts, protecting against fall damage expertly. The outer layer resists scratches and offers even more impact protection, as well as providing an easy hand grip so you'll be less likely to drop your phone in the first place.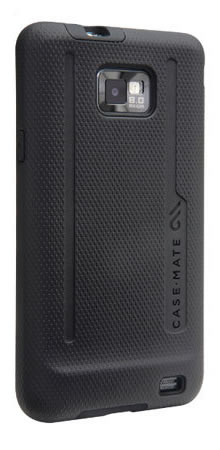 While these dual layers do add a bit to the Galaxy S2's size, the Tough Case is still a remarkably slim piece of work. The case looks nice too, with its rounded corners and black matte finish offering a rather professional appearance. The phone's look complements a number of Samsung Galaxy S2 docks available in similar styles, making it a good choice for this reason too.
With the Tough Case, you don't have to gamble with your phone's safety. Whether you're active or accident-prone, the Tough Case provides unparalleled levels of protection without sacrificing looks or utility, and for that we award it our top spot as best Samsung Galaxy S2 Case.