To celebrate the launch of our brand new multi-purpose product, the StuckBuddy Universal Suction Cup, we've decided to give one away free with every purchase* – you lucky things!
The StuckBuddy is a small suction cup which can be used to easily and sturdily prop up any smartphone, tablet or similar device.  It's a simple idea that makes a big change – not only can it hold your device in either landscape or portrait mode, it will also stop it slipping and sliding around on the desk and is portable enough to carry wherever you go.  There's really no need to lug around a bulky, expensive stand when this low-cost solution can slip easily into your pocket or handbag!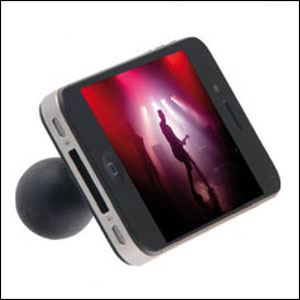 The real beauty of this small and perfectly formed device is that there's no end to its uses – which we discovered last week when we asked our friends on Facebook to come up with some wacky ideas for what they'd do with the StuckBuddy.  Answers ranged from using a pair to sucker your way up walls like Spiderman to playing hoopla in the bath – you can see them and many more ways to use the StuckBuddy over at our competition blog.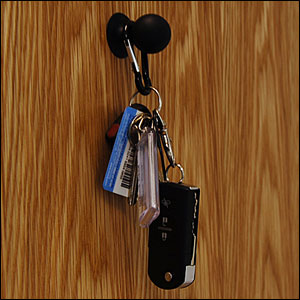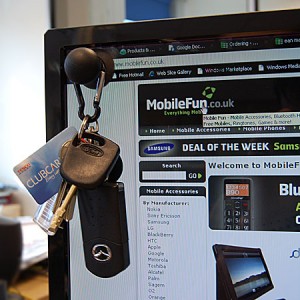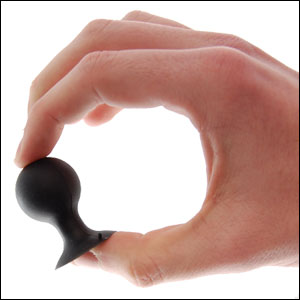 Adding your free StuckBuddy to your purchase is easy – simply add the promotional code BUDDY when completing the checkout.
P.S. You can pass this code on to friends and family so they can benefit as well!
To use the promotional code:
Add your chosen products to the basket and proceed to the checkout. You will the see a screen similar to the one shown here.
1: Enter the Promotional code BUDDY in the "Rebate Code" box and click on "Apply" – this will add your StuckBuddy to the basket at no extra cost.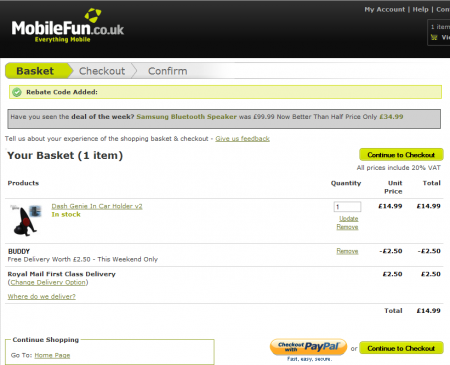 2: Confirmation of the Voucher code will be shown at the top of the screen
3. If you've finished shopping, click on "Place Your Order" to proceed to the checkout and make payment. If you want to carry on browsing the site, click on "Continue Shopping" & the free StuckBuddy will remain in your basket.
*while stocks last