Apps are all the rage at the moment, with most major retailers, banks and publications all launching their own app. It's not just news and shopping though, most of the big names in gaming are also developing for the various app markets, releasing some of the biggest titles in the gaming world for mobile phones.
While you might not give that much thought to the app stores, it's worth spending a few minutes to understand the different stores and how they operate as it may play an important role in choosing your next phone. Once you've committed to spending money on apps for one platform, there's every chance that you'll want to stick with that platform when it comes to choosing your next phone, in order to keep all your apps.
Having so many Apps to choose from is great as it means that you can now do much more on your phone than you ever thought you'd be able to, but with so many App stores out there it can get a little confusing, so we thought we'd put a quick guide together to explain the differences between the main App stores and point out a few things that are worth bearing in mind before you make your next phone purchase.
Apple iTunes App Store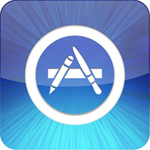 Apple kick started the App revolution when they launched their app store a couple of years ago and since then every other handset manufacturer has followed suit and launched their own version of the App store. It's no surprise then to find out that the iTunes App store is the largest of the bunch and has more apps than any other App store. All App purchases need to be made through your iTunes account and can be downloaded through your computer or directly onto your iPhone or iPod touch.
Apple have a very strict approval policy, which although heavily criticised, does mean that the apps are of a very high standard, are generally reliable and can be fully trusted. There are thousands of free Apps available, with the paid Apps starting at 59p and most paid ones will have a 'lite' or trial version that you can use to try it out before you buy.
Last year Apple introduced a system called in-app purchase. This allows you to purchase extra levels, extend your subscription or add functionality to the app without having to buy a separate version. Some of the extras can be expensive, so always check out the top in-app purchases section to get a full idea of the cost before you commit to buying an app as there are no refunds.
If you upgrade your iPhone or iPod touch, all your apps will sync across to the new one with no hassle.If you have multiple Apple devices in your house, you can use Apple Home Sharing in iTunes to install the App on upto 5 different devices at no extra cost.
Cydia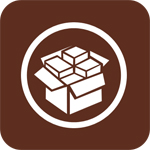 Slightly controversial, Cydia is an App store for Jailbroken iPhones. We wouldn't recommend jailbreaking your device as it will leave you open to a number of security risks, but if you do decide to do it, Cydia is the place to go. They have a wide range of apps – including those that Apple have rejected. The Cydia store isn't policed and there is no one monitoring the Apps to make sure that they're not compromising your data or doing things that they shouldn't be.
If you upgrade your iPhone or iPod touch, you won't be able to back up your phone to iTunes and any apps may be lost unless you use a third party application to back up your phone.

Android Market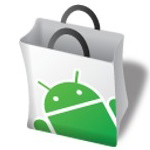 Android is the next biggest smartphone OS after iPhone for touchscreen devices. Their App store is much newer than Apple's, but it's filling up with Apps quickly. You can only download through your phone, and the Android Market is only available on handsets that are classed as a "Google Experience" handset. Fortunately, most Android handsets are, but there are a few exceptions. To avoid any disappointment I'd recommend trying the phone before you commit to it in order to make sure that the Android Market is installed. For non-Google Experience phones, you can still get Apps on to your phone, but you'll normally need to download them directly from the developers site and then transfer them to the phone manually.
Unlike Apple's App Store, the Apps aren't as strictly vetted and not all apps behave as they should, so take time to read the reviews of an App before you download and install it.
If you upgrade your Android phone you can quickly and easily re-download any apps that you've purchased through the Android Market. You can also use a back up app to transfer your apps to a memory card.

Nokia Ovi Store
Nokia have had a download service for years, but it wasn't particularly popular and only ever had a limited range of applications. Since the introduction of OVI services a couple of years ago, their Download! service has been re-branded and relaunched as the OVI Store. The Nokia OVI store is slightly different to that of Apple and Android as it offers themes, wallpapers and ringtones for your phone, as well as games and applications.
The other thing that you'll notice with the OVI store is that not all apps will work on all devices. Unlike Apple and Android which only have one operating system, Nokia phones run on several different versions of software, some phones have smaller screens and keypads and others are touch screen. This does make developing Apps for them more difficult, so you'll need to make sure you filter the apps by phone model before you buy anything.
Apps for Nokia phones are generally available for phones running S40 and S60 software. Other phones can still run Apps, but these will normally need to be a Java application. More on that later. Apps in the OVI store are checked by Nokia so you can be confident that the App will do what it says it will do.
You can d ownload apps from the OVI website or directly through the phone. You can transfer Apps between phones, but it's not particularly easy unless you downloaded the app through your PC, but you'll need to make sure that the app is compatible with your new phone when you upgrade.

BlackBerry App World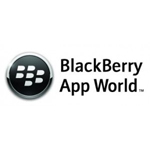 BlackBerry were one of the first to follow Apple and launch their store. It's been around for a while now and there are plenty of Apps to choose from. Apps will generally work on all models of BlackBerry, so compatibility isn't normally a problem.
You can download apps directly to your phone using the BlackBerry App World app, or you can download them to your PC and sync them over manually. There are plenty of free apps to choose from, along with hundreds of paid apps.
Switching BlackBerry isn't a problem, just use the Desktop Manager to backup your old phone and restore it to the new one and you'll find all your apps in place and ready to go.

Windows Marketplace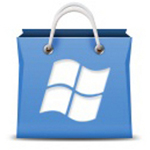 Windows is going through a massive change at the moment, with an all new Windows Phone 7 due in September/October. Along with it will come a new way to download apps and a new App Store. Microsoft are following in Apple's footsteps, all apps need to be approved by them and there will be strict rules on what they can and can't do. In future, all App purchases will need to go through Microsoft, rather than third party websites.
Their current app store is a little all over the place. The latest version of their phone software, Windows Mobile 6.5.3 has Windows Marketplace built in and allows you to download apps directly onto your phone. If you're running any other version of Windows Mobile 6 you'll need to download the App in order to shop at Microsoft, a lot of effort really considering that there are only 700 apps available. You'll find lots more Windows Mobile Apps on sites such as Handango, but these Apps aren't tested on every device, they're not policed and may have performance issues.
In a questionable move by Microsoft, any Apps you buy for your current Windows Mobile 6.X device won't work with Windows Phone 7 when it comes out later this year, so when you upgrade all your apps will be lost.


LG Application Store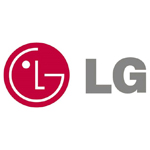 The LG Application Store is probably the most confusing of them all. They use different operating systems on their phones and their store doesn't make it particularly clear which apps work on which phone. Apps can be downloaded either through your computer or directly onto your device, but to avoid any confusion I'd recommend downloading through your device. Most apps for LG phones are Java Applications, this means that they will work on pretty much any phone, but as they're usually protected files, you can't always transfer them from one phone to another.
If your LG handset is running Android or Windows Mobile I'd recommend using the Android or Windows Marketplace.

Samsung Apps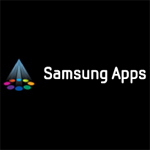 Samsung seem to be missing a trick with their App Store as they only currently support four handsets. The main one being the Samsung Wave, which is the only handset that uses the Bada menu system. There over 1500 apps to choose from, but with such a small range of supported phones, you're likely to be disappointed.
If your Samsung runs Android or Windows, stick to those App stores, for standard Samsung phones you should be able to find plenty of Java Applications, just not at Samsung Apps.

Everyone else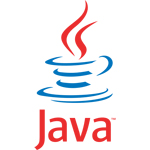 You'll notice that Sony Ericsson, Motorola and HTC don't have their own App Stores. HTC only produce Android or Windows Mobile phones, so having their own App store is unnecessary. Motorola and Sony Ericsson are in a similar position, both are now switching to Android on their smartphones, while their standard feature phones will happily run any of the readily available Java Apps.
Java Apps are the most universal type of app. While they won't work on every phone out there, most phones support them which is why they're still one of the most popular formats for mobile phone games. You'll often find that Java Apps are protected files though, so you won't always be able to transfer them between phones.