Multipoint is a new development in Bluetooth technology that allows your Bluetooth Headset to be connected to two Bluetooth devices at the same time. When a call comes in, the Bluetooth headset knows which device is ringing and will connect to the right one automatically.
Multipoint can benefit most Bluetooth headset users, for example:
If you have to carry around a work phone and a personal phone but don't want the hassle of having two separate headsets.
If you use Skype at home, but don't want to be tied down to sitting in front of your PC.
If you like listening to music, but don't want to miss incoming calls because you've got a headset on.
In each instance, Multipoint Bluetooth allows you to conveniently make and receive calls from multiple devices, whether they be phones, laptops, games consoles or MP3 players.
What Multipoint Devices are available?

The range of Multipoint enabled devices is growing quickly, with most new Bluetooth Headsets and Bluetooth Stereo Headphones now supporting multipoint. More recently we've seen Multipoint technology find its way into Bluetooth Car Kits, which are great if both driver and passenger need to go handsfree in the car.
It's a useful innovation, so if you're picking up a headset make sure it's Multipoint enabled. We've included a selection of our best Multipoint headsets below, so you can buy in confidence.
View all Multipoint Bluetooth devices.
Multipoint Bluetooth Headsets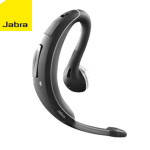 Our first headset today is the popular Jabra Wave. The Wave is famous for its very comfortable fit and excellent wind noise reduction technology. The Wave also includes voice guidance to keep you informed.
The Wave's classic design is augmented with Jabra's comfortable ear interface and a great fit. The Wave is even made of ultra soft and flexible materials to ensure that your calls are made in comfort.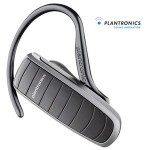 Plantronics ML20 Bluetooth Headset
The Plantronics ML20 is a great piece of kit, offering a stylish design with the latest in noise and wind cancelling technology. The ML20 is ideal for iOS users, as you can use a free iPhone, iPod or iPad app in order to see how much battery is remaining.
The ML20 also utilises an easy power off switch and excellent battery life to keep you talking longer.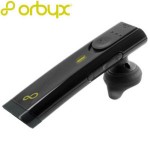 Orbyx BT-200 Multipoint Bluetooth Headset
The Orbyx BT-200 is a great budget Bluetooth headset with a small size, ultra thin and lightweight construction. The BT-200 utilises a simple three button operation, making it a great first step into the convenience of Bluetooth. Like the other headsets on the list, it still includes noise reduction technology.
The Orbyx comes with a choice of two fixtures, either the ear bud alone or an additional ear loop for greater support.
Multipoint Bluetooth Headphones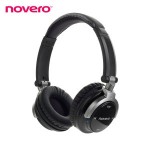 Novero Rockdale Bluetooth Stereo Headphones
These banging Bluetooth headphones take the sound fidelity of a premium headset and combine it with the convenience of a Multipoint-enabled Bluetooth wireless connection.
The Rockdale has an inspired DJ headphone design, and also features DSP noise reduction technology and an integrated microphone.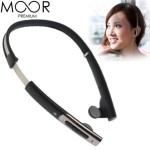 The Moor Stereo Bluetooth Headset is a sleek and stylish set of stereo Bluetooth headphones, perfect for listening to music on the go or carrying on a conversation no matter where you are in the house.
The headset can be easily folded away with hinged arms and its metal exoskeleton gives it a strong but flexible body, allowing it to take whatever punishment you dole out.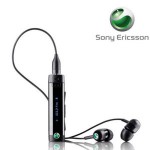 Sony Ericsson MW600 Stereo Bluetooth Headset
The Sony Ericsson MW600 is a brilliant little stereo Bluetooth headset that provides a good middle ground between a normal set of in-ear headphones and the convenience of Bluetooth.
The audio quality is top notch and the headset's in-line remote has a readable OLED display that allows you to see incoming notifications or even connect to FM radio stations at a touch.
Multipoint Bluetooth Car Kits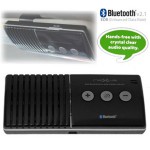 Clip and Talk Bluetooth Car Kit V3+
This inexpensive Bluetooth Car Kit provides everything you need for using your phone on the road, letting you carry on conversations safely and legally.
The Clip and Talk V3+ is one of most well reviewed and popular products on the whole site, with almost 1000 reviews, of which over 2/3rds were five star. The best value Bluetooth Car Kit by far.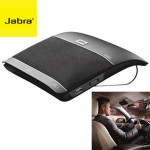 Jabra Freeway Bluetooth In_Car Speakerphone
The Jabra Freeway is the premium in-car Bluetooth solution, offering rich and crisp sound thanks to three speakers, including even virtual surround sound. The microphone is similarly good quality and will make hands-free calls a breeze.
This Jabra Bluetooth car kit has a long battery life too, clocking in at 14 hours talk time or up to 40 days at standby. The Freeway includes Multipoint support, voice guidance and an integrated FM transmitter – the whole package.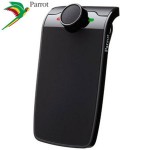 Parrot MiniKit+ Bluetooth Handsfree Kit
The Parrot MiniKit is a small but powerful Bluetooth car kit that includes support for Multipoint, advanced phonebook synchronisation, voice control dialling and answering, and a stand by time of up to six months. The Parrot works well whether your sun visor is up or down.
It's simple to install and use, and really makes a big impression that belies its small size!
Conclusion
I hope you found this article useful. As always, feel free to post questions below if you've got 'em.