Why Become a Mobile Fun Apprentice
Our business is full of varied opportunities and no two days are the same at Mobile Fun! This, coupled with our collaborative culture, is something we're really proud of. We believe the most rewarding way to develop is through real-life business experience, which is why apprentices join our teams by hitting the ground running, giving them the opportunity to have a real impact from the start.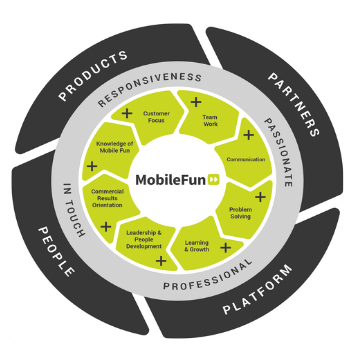 At Mobile Fun you can apply your knowledge and be entrepreneurial, whilst learning at college and being supported by colleagues along the way. We all work hard to achieve our common goals and demonstrate our values: Passionate, Professional, In Touch and Responsive.
The Benefits
Pay
Apprenticeship rate from the get-go.
Other nice stuff
You'll get 20 days holiday pro rata, plus length of service accrual commencing after two years at the company. You'll also get free mobile accessories upon start of employment, not to mention 60% off Mobile Fun accessories once you've been here for six months.
Pension
Even though retirement may be many years away, we offer a Retirement Savings Plan when colleagues join with an option to decide how much they save. We will match pension contributions up to a maximum of 5%.
Structured learning
The apprentice provider we are partnered with offers development events and training days throughout their programmes to support our apprentices and help them to grow.
Extra support
The great thing about our unique apprenticeships is access to a mentor throughout your time here. Each is experienced in their field, and have been in your shoes once so they can give you practical advice and real support.
What's it like working here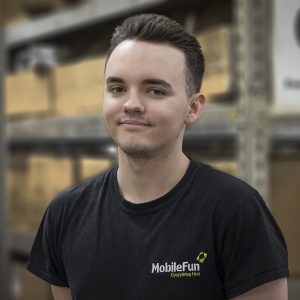 Meet Donovan!
"Working at Mobile Fun for the past 2 years has taught me many valuable lessons like the value of hard work and true dedication. This company has done nothing but motivate me to become a better person inside and out of work. I would highly recommend this place to anyone looking for an amazing and high in opportunity job."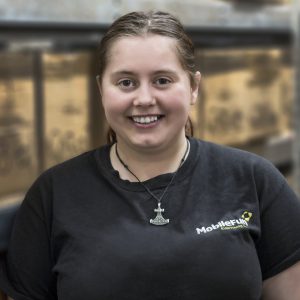 Meet Josephine!
"Being in this apprenticeship is wonderful, I'm learning loads and creating good friendships."