Sony have been making smart phone for years now, however they have never really been everyone's go to, like Samsung and Apple's. But if you actually use one they are pretty good, and the Xperia 5 III is no different!
Now this is completely different when you start talking about cameras, the go to brands for cameras at the moment would be Canon and Sony. Sony seems to have been chipping away at Canon and with one of their latest release, the A7s III, a lot of people have either switched, or believe it is the better camera than the equivalent Canon.
So what's Sony's answer to their smartphone struggles? Let's add a kick ass camera to our phones as well!
The Xperia 5 III was co-developed with the engineers behind Sony's A9, their 8K Mirrorless camera. The headline feature has to be the autofocus tracking which is fast and can maintain focus on quick moving subjects to make sure you get the shot your after, perfect for those quick moving pets!
The phone has 3 cameras on the back but with4 lenses, a ultra wide 16mm, a wide 24mm, and then 2 telephotos at 70mm and 105mm, all these are at 12MP which seems low in the world of Android phones but as iPhone users know, you can still get some excellent images from these!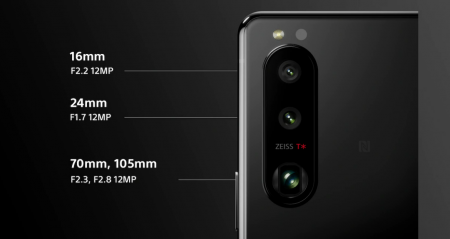 Now if those numbers are confusing it's because they are aiming this at the professionals, they even have a Pro inspired interface which has many controls to make sure you can get creative with your shooting. Combine this with RAW files for wider editing and a dedicated shutter button.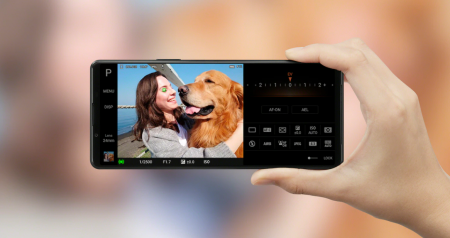 Another area which Sony cameras are amazing is low light, which they have brought to the phone cameras too. They have increased the sensor size which means the pixel size are larger and you'll get less noise in dark, low light photos.
Other than the camera the Sony Xperia 5 III has other great features like, a large 21:9 aspect ratio screen, a 120Hz screen, a large capacity battery, and (drum roll) a 3.5mm headphone jack! This is truly a great all rounder phone, so maybe we will see more people grab this fantastic phone!
I hope you enjoyed reading about this phone, head over to Mobile Fun to check out our Sony Xperia 5 III cases, screen protectors, and more!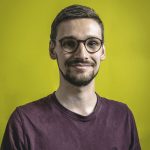 Mark Holmes
Mark is our Product Marketing Specialist with a background of 7 years in marketing. When not researching about the latest tech gadgets to make his life easier he is most likely watching Formula 1.