Car phone holders are massive lifesavers when needing to find new locations with maps on your smartphone or even as a hands-free facetime call when driving alone. Magnet plates for car phone holders allow your phone to magnetically connect without the awkward measuring and clamping your phone in. Magnetic car holders feel like the future with easy mounting and dismounting, with the capability of utilizing anywhere in your car to get the directions you need. We have created a list of the best magnetic stickers to get your must-have car accessory back on the road again!
---
1. 
Olixar Phone Magnetic Sticker  plates- 
Put In Phone Case And Use With Car Phone Holder (Pick your favourite colour!)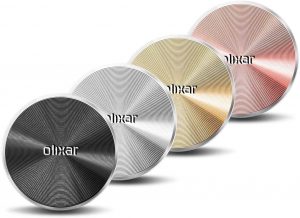 Do you want to mount your phone in your car rather than using old fashioned maps? Grab Olixar's Phone Case Magnet to mount to your Magnetic car phone mount to find your way out in the world. Available in four colours, you can match your smartphone's colour and even share some with your friends. These phone magnets have an extra-strong magnetic hold, ensuring that they will never drop your phone, no matter how sharp the turn.
The magnetic metal plates have large universal compatibility being able to be used with all smartphone devices and all different ranges of magnetic car holders, from Vent to CD Slots. The phone magnet can be hidden inside of your phone case sticking to your phone or on the outside, giving you the choice of keeping the look of your device.

---
2. Replacement Metal Plates for Magnetic Car Holders (Never Lose Your Grip!)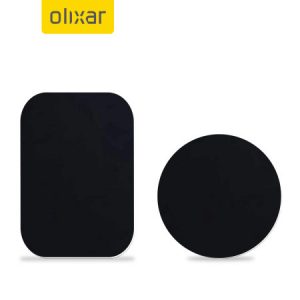 Has your phone stopped magnetically connecting to your car phone holder? You will need to purchase the Replacement Metal Plates for Magnetic Car Holders to rebirth your sense of direction. A two-pack of different sizes to allow you to fit which is best for your phone and your magnetic car phone holder types. You will also get adhesive films to ensure you can stick your phone magnet easily and will not fall off damaging your smartphone on the drive.
The magnetic plates have been designed to be either stuck on your phone inside of a phone case or outside, keeping a strong connection to the car phone holder. Keep the one-handed mounting with your car mount and don't get lost again.

---
3. Scosche Replacement Colour Match Magnetic MagicPlate (3 Pack including all Sizes!)

Have you lost your MagicPlates? There is no need to buy a new MagicMount and wasting your money when you can just purchase the Scosche Replacement Colour Match Magnetic MagicPlate! This package features one large and two small magic plates in order to mount your phone to your car holder again.
Bring back your Scosche Magic Mount with the phone magnet sticker replacements that can perfectly match the colour of your phone. Or if you have a preference, can be stuck on the inside of your phone case to hide if it doesn't fit your phone's aesthetic. It also helps you relocate your MagicMount with the included 3m replacement sticker.

---
4. Multipurpose Magnetic Smartphone Holder (Slim but Powerful!)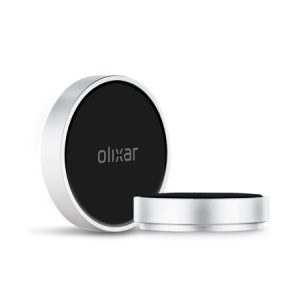 If you want to mount your smartphone in your car or around your home with a small magnetic plate, the Olixar Multipurpose Magnetic Smartphone Holder is a perfect choice. You can use the included metal plate to magnify your device on any flat service from your car dashboard, bedroom wall or even workout equipment.
Once the phone magnetic is attached, you can easily mount your smartphone onto this holder or any other magnetic car holder without having to change cases or magnets. The option to have the magnet with or without a phone case on with the strength of the magnet ensuring the safety of your device. You can also store metal things like your keys by your front door to always keep them safe.

---
Wrapping Up
We hoped you enjoyed reading about the Best Phone Magnetic Stickers For Car Phone Holders that we recommend! If you want to know more about any of the products mentioned in this blog or to see even more products available, please click here! Alternatively, if you want to see more information about one of our products, please see our video below!
---
Georgia Ryall
Georgia Ryall is the Amazon marketplace apprentice, soaking up all the information like a sponge! After studying Media & Communications at University, is now stepping out to the digital marketing world and wants to learn it all! A huge lover of digital marketing, movies, and gaming (particularly her PS5!)
---