Google has unveiled its latest mid-range device; the Pixel 5a. Building on from the Pixel 4a 5G, the 5a brings in a number of upgrades, though they are minimal. Upgrades include a slightly larger 6.34″ display and as a result, the Pixel 5a is slightly taller but narrower. Google has also decreased the price of its mid-range phone by around $50, with it only being available to customers in the US and Japan.
If you're lucky enough to be in any of those two regions and have chosen to upgrade to the Pixel 5a, you'll certainly want to keep it protected and looking fresh out the box, which is why we've created this guide on the best Google Pixel 5a cases.
---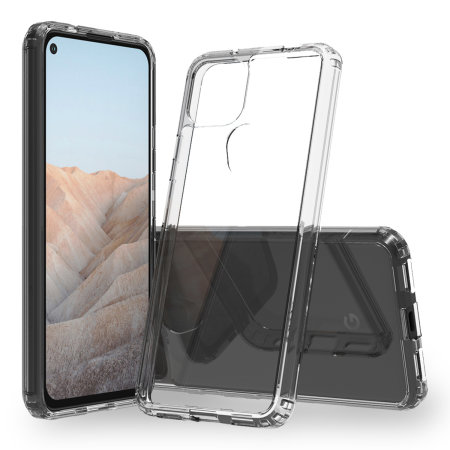 Available for £9.99/$11.99
This simplistic case from Olixar is perfect for anyone who's looking to showcase the original colour and sleek lines of their Google Pixel 5a. Made from 100% transparent and durable polycarbonate, the Olixar ExoShield features reinforced corners and a hard-wearing rear panel to provide protection against scratches, impacts and drops. The case itself is relatively slim too, meaning there's no extra bulk added to your Pixel 5a.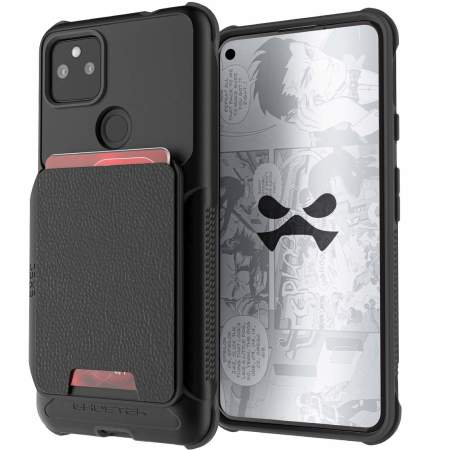 Available for £29.99/$34.99
The Ghostek Exec 4 case combines functionality with protection. Guarding the rear and sides of your Pixel 5a, the Exec 4 features a hybrid construction to protect against shock, drops and scratches. For further peace of mind, Ghostek has ensured this case exceeds military drop tests. They've also created the Exec 4 with a magnetically detachable rear wallet, perfect for storing up to 4 of your most important cards such as credit/debit cards, ID and anything else of a similar size.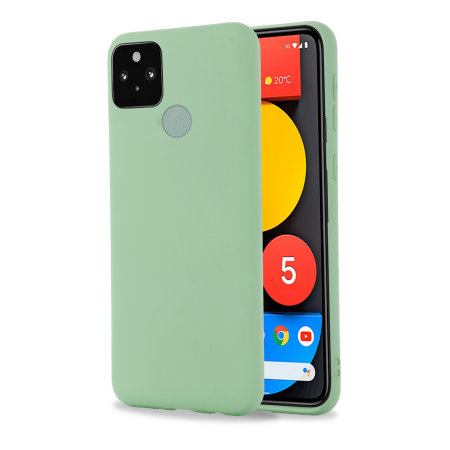 Available for £9.99/$11.99
Silicone cases have become extremely popular in recent times and it's easy to see why. This particular Olixar case has been made from a soft silicone material that is both strong and durable, meaning you'll have long-lasting protection for your Google Pixel 5a. The case itself notes a minimalistic, slim and lightweight design and will provide a good level of protection for your Pixel. Finished in a pastel green colour, this case is a great option to change the colour of your Pixel 5a from its sole colour of 'Mostly Black'.

Available for £9.99/$11.99
If you're looking for a truly unique case and you're not a fan of the normal types of cases, then this LoveCases Stars and Moons case is a great choice to opt for. Noting an ultra-thin design, the case provides durable protection against scratches, however, due to it being ultra-thin, it will only guard against very light impacts. Olixar has however created the case with a raised edge around the front of the case to guard the Pixel 5a's display when placed screen down on a flat surface.

Available for £9.99/$11.99
Made from faux leather, the Olixar Leather-Style Wallet Case is durable and provides great all-round protection as it wraps around the front, back and sides of the Google Pixel 5a. Differing from the Ghostek wallet case above, this is more of a traditional wallet case and features two card slots on the interior for storing your cards. Olixar has also made the case with a folding stand function, perfect for watching videos and movies when you're on the go.

---
Thanks for reading this article on the top cases for the Google Pixel 5a. We hope that you found this useful and if you have any questions, please leave a comment below and we'll get back to you.
Amit Patel