Found yourself working from home recently? Looking for ways to improve your home office setup on a budget? Look no further, this blog will outline 10 products that will improve your home office setup without breaking the bank!
1. Rebeltec Ultra Glide Non-Slip Universal Office Mouse Mat – Black/Red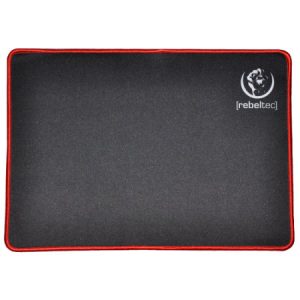 The Rebeltec Ultra Glide Mouse Mat is the perfect computer accessory for working from home. No more irritatingly slow mouse with an inhibited response time. Featuring a highly responsive water-resistant surface for any type of mouse, it can be cleaned easily and won't slip under pressure. This also makes a perfect mouse mat for gaming in your downtime too.

---
2. Ten One Design Mountie Universal Laptop Clip For Phone and Tablets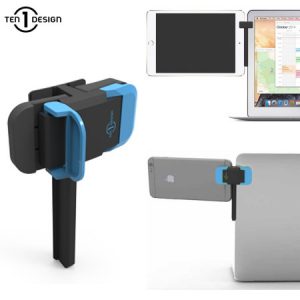 Have the ultimate multi-monitor setup with the Mountie from Ten One Design. Clip your tablet or smartphone on to your laptop for seamless multi-tasking and browse the web or even video call simultaneously.

---
3. Olixar Aspect Premium Universal Metal Smartphone & Tablet Stand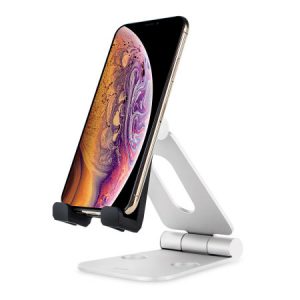 A premium multi-angle aluminium desk stand from Olixar. The multi-functional design allows a number of different angles and positions, while the sturdy metal construction keeps your device safe, secure and steady and your desk tidy.
Using your phone as part of your home office has a multitude of benefits. For example you could attend a video conference meeting on your phone, whilst keeping your laptop free for work.

---
4. Netgear N300 WiFi Range Extender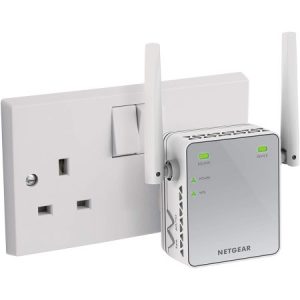 Stay connected and open up brand new potential office spaces in your own home with NETGEAR N200 Wi-Fi- Extender, which expands the signal coverage in every corner of your home. Plugged into the power socket works with any standard Wi-Fi router & is ideal for keeping your laptop, computer and devices connected.

---
5. Rebeltec Wireless Bluetooth Keyboard & Mouse With Number Pad – Black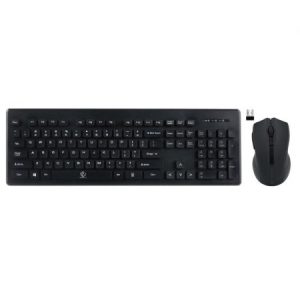 Create a more ergonomic working space, with this mouse and keyboard combination. Crafted from the highest quality polycarbonate, the Rebeltec Wireless Keyboard & Mouse Set provides an all-in-one solution for your office environment. Featuring a full-width QWERTY keyboard with number pad, connect seamlessly to your computer or laptop.

---
6. Olixar Adhesive Mini Foldable Laptop & Tablet Stand – Black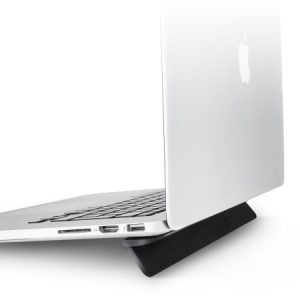 A simple yet highly effective product, you really don't know you need this until you have it! This portable adhesive stand from Olixar is the perfect companion for comfortable extended laptop or tablet usage. Suitable for iPads, MacBooks and laptops to provide a comfortable raised view of the screen, an ergonomic typing angle and improved cooling.

---
7. Masterplug Surge Protected 4 Plug Power Block With Dual USB 2M – White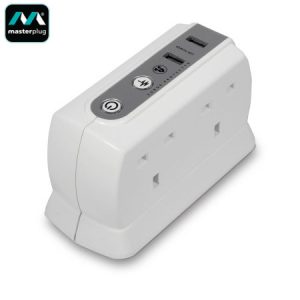 Vastly increase your charging options when working from home with this 4 plug extension block by Masterplug. Featuring an extended 2M power lead, surge protection and two built-in 2.1A USB ports for fast charging, your devices will be charged in no time.

---
8. MThings Smartphone Stand & Desktop Organiser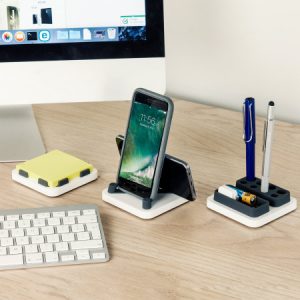 The MThings Smartphone Stand & Desktop Organiser consolidates the space on your cluttered desk, offering a holder for your phone as well as an elegant, convenient way to store office equipment like writing stationery and sticky notes. This three piece set is a stylish accompaniment to your home office.

---
9. Kikkerland iBed Extra Large Lap Desk W/ Tablet & Phone Holder – Black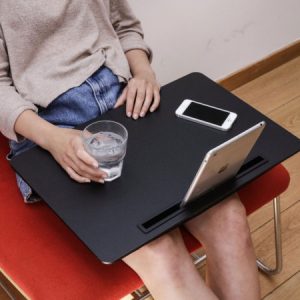 Create the ultimate mobile home office, the Kikkerland iBed Extra Large Lap Desk sits comfortably on your lap and supports devices of all shapes and sizes. The sleek black finish complements any room or office, making the iBed ideal wherever you need it.

---
10. Kit Multi USB Charging Station – 6 Port – 10.2A – Black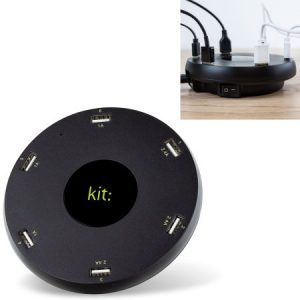 This Multi USB Charger will allow you to charge up to 6 devices simultaneously. Perfect for running multiple devices in the home office. Impressively Auto Detect Integrated Circuit Technology automatically detects the device type and its specific charging needs for optimum charging.

---
Wrapping Up
We hope you found this guide on 10 Ways to improve your home office set up on a budget helpful. If you would like to know more about the product featured, then please do click through for more detailed information. Additionally, if you'd like to see further working from home accessories and essentials, please click here.
---
Spencer Saunders