One of the most unusual and ground-braking devices in recent years, the Galaxy Fold from Samsung represents a pioneering choice for the would-be owner and as such finding a phone case for such a unique device can be extremely challenging. That's why we've put together a round-up of our favourite cases for the Samsung Galaxy Fold from brands such as Spigen, UAG, Noreve and even official Samsung.
1.  Official Samsung Genuine Leather Cover Case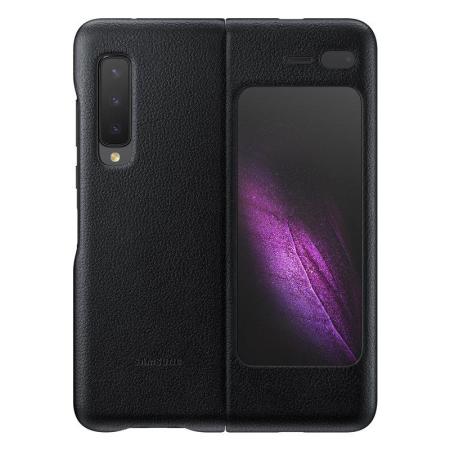 Always a popular option, official cases represent a fine choice for dual screen adopters as you can be assured of an accurate fit as well as a truly premium finish. Featuring full coverage and a luxurious leather exterior, this official cover provides solid protection against general use, while also improving the overall in-hand feel. The Galaxy Fold's screens and ports remain fully accessible and the official branding on the rear of the case makes for a really impressive option that's sure to be a go to for most Fold owners.

2.  Olixar Fortis Tough Case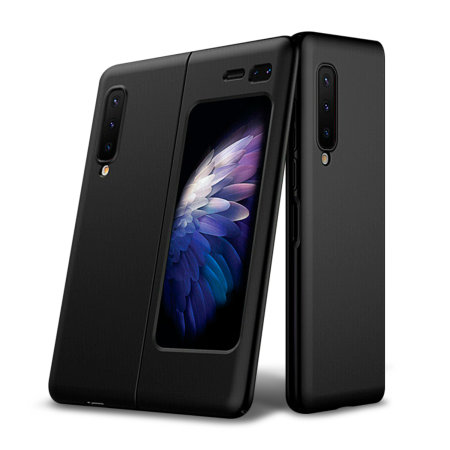 One of the most affordable cases around for the Galaxy Fold and one of the most protective too, the Fortis from Olixar is sure to be a top selection for many. It features raised bezels and a strong, durable construction for premium protection from every angle.

3.  Spigen Ultra Hybrid Bumper Case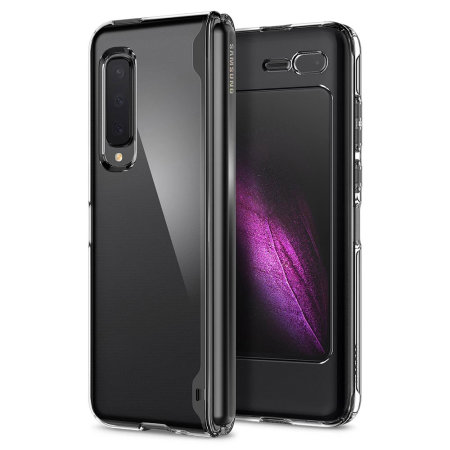 Producing sleek cases for years, Spigen have become a standard-bearer for phone cases and lead the way here yet again by re-imagining the ever-popular Ultra Hybrid for the Samsung Galaxy Fold. Providing complete 360 degree protection in a transparent casing, the Ultra Hybrid makes for an ideal choice for those after a cover to protect, but whom still want to show off the phone's sleek design.

4.  Noreve Premium Leather Cover Case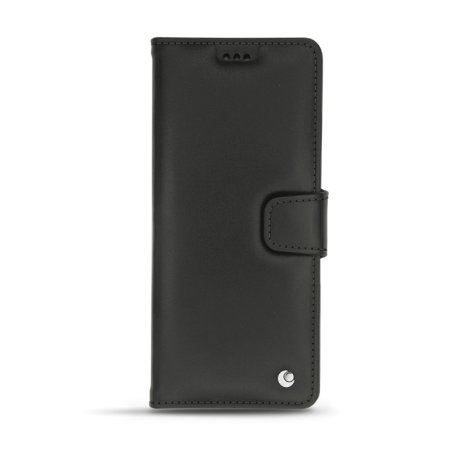 Another genuine leather option, this time around from Noreve, this case offers exquisite craftsmanship with the ultimate peace of mind thanks to magnetic clasp, keeping your case securely closed when not in use. While this may seem trivial at first, the ability to ensure that your phone is covered and won't swing open can be an extremely good thing when you consider the cost of the device.

5.  UAG Monarch Protective Case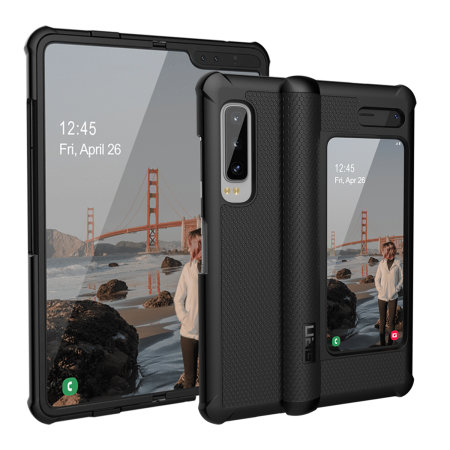 Without a doubt the most protective cases available for the Galaxy Fold, the UAG Monarch is a must have for anyone working in more extreme conditions and/or whom just want that added security when using one of the most expensive and vulnerable devices created. The robust built and UAG's industry leading drop proof technology make this a must have for those wanting rugged protection. Yes it will increase the thickness of your device, but that's a small price to pay for the protection it will bring.

Wrapping up
Thanks for taking the time to read through our recommendations for the perfect Samsung Galaxy Fold case. We hope you found this round-up helpful and that you've been able to narrow down your search. If you have any questions relating to any of the cases featured within the article then please ask away in the comments below.
---
---