The stunning Galaxy Note 10 is now out and so is our Top 5 Cases Roundup. Today we will be looking at the top 5 cases for your new Galaxy Note 10. Let's get started!
1.Official Samsung Galaxy Note 10 Clear View Case
Starting with the Official Samsung Note 10 Clear View Case, this case will keep you updated with all the notifications, thanks to the clear view front cover. It features a semi-transparent front cover edge that allows you to see all the notifications without having to open the case. Moreover, it comes in many different colours such as red, silver, and white.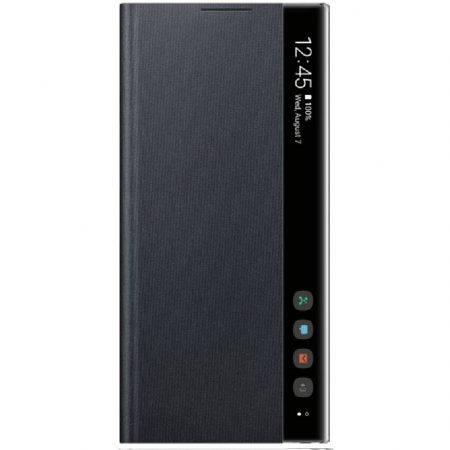 Shop Official Samsung Galaxy Note 10 Clear View Case here
2. Olixar Samsung Galaxy Note 10 Soft Silicone Case
This Silicone case from Olixar provides excellent protection against damage while being slim and lightweight. Made of the strong and durable gel material, it provides long-lasting protection and flexibility. The non-slip coating provides an extra grip for your phone to minimise the chance of it slipping out of your hand. It also comes in other colours such as navy and black.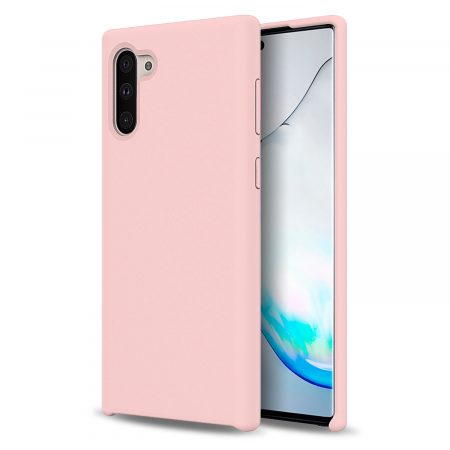 Shop Olixar Soft Silicone Case for Galaxy Note 10 here
3. Ringke Fusion Samsung Galaxy Note 10 Clear Case
Ringke's hybrid design will perfectly protect your Galaxy Note 10 while showing off its stunning back. With the military drop protection, you can be sure your device is safe as the case will protect it against drops and bumps. The slim design of the Ringke case adds virtually no bulk and its super lightweight.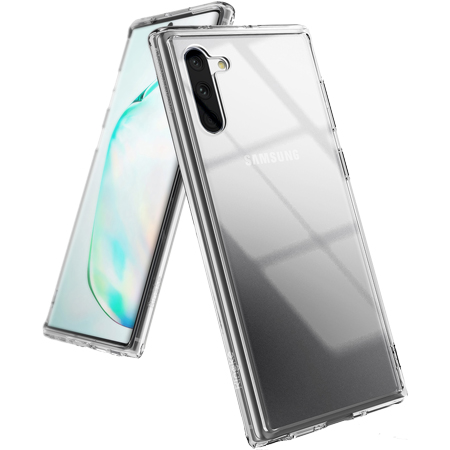 Shop Ringke Fusion Samsung Galaxy Note 10 Clear Case here
4. Olixar Canvas Samsung Galaxy Note 10 Wallet Case
The Olixar Canvas Wallet Case allows you to protect your new device stylishly. It offers excellent protection with the textured canvas outer lining and soft microfibre interior. The inside of the cover features the card slots perfect for storing your credit cards or ID. Moreover, this wallet case transforms into a viewing stand for watching videos, movies, etc.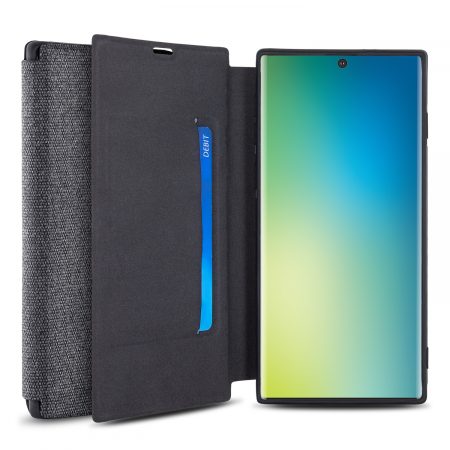 Shop Olixar Canvas Wallet Case for Samsung Galaxy Note 10 here 
5. Ghostek Atomic Slim 3 Samsung Galaxy Note 10 Case
Lastly, we have the super protective Ghostek Atomic Slim 3 range. It provides rugged drop and scratch protection while keeping your phone slim. Equipped in Atomic Slim 3 your Galaxy Note 10 is ready for any adventure, which makes this case perfect for any outdoor enthusiast or simply for those who want to provide the top protection for their phones in day to day life. Available in black, red and pink.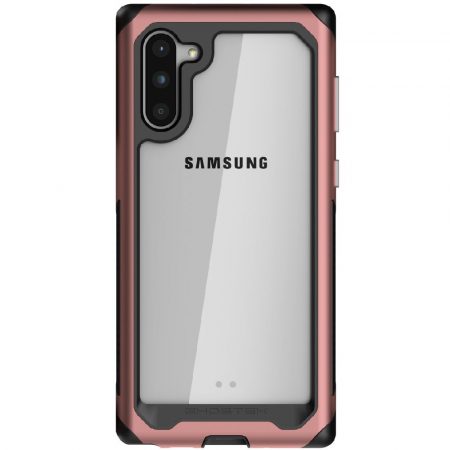 Shop the Ghostek Atomic Slim 3 Case for Note 10 here 
Wrapping up!
Thanks for checking out this article! If you didn't find a case that was perfect for you, make sure to check out our extensive range of Samsung Galaxy Note 10 Cases! If you have any questions or comments, please leave them below. We'll see you on the next one!