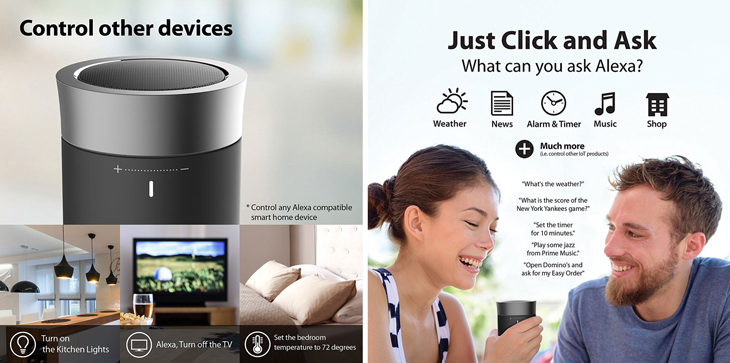 Amazon's Alexa voice assistant is great — you can ask her questions, control your smart home appliances, play your favourite music and much more. As well as Amazon's Fire tablets and Echo speakers, Alexa is also available on a new generation of smart Bluetooth speakers. Today we're looking at one of these: the iLuv Aud Click. It's just like Amazon's Echo Bluetooth speaker, but it's one third of the price at just £50. Let's take a closer look!
iLuv Aud Click Alexa Voice Controlled Wi-Fi Speaker >
At first glance, the Aud Click looks pretty similar to the Echo, but on a smaller scale — it's about the size of a soda can for maximum portability. The Click boasts a cylindrical speaker which produces 360-degree audio for room-filling sound.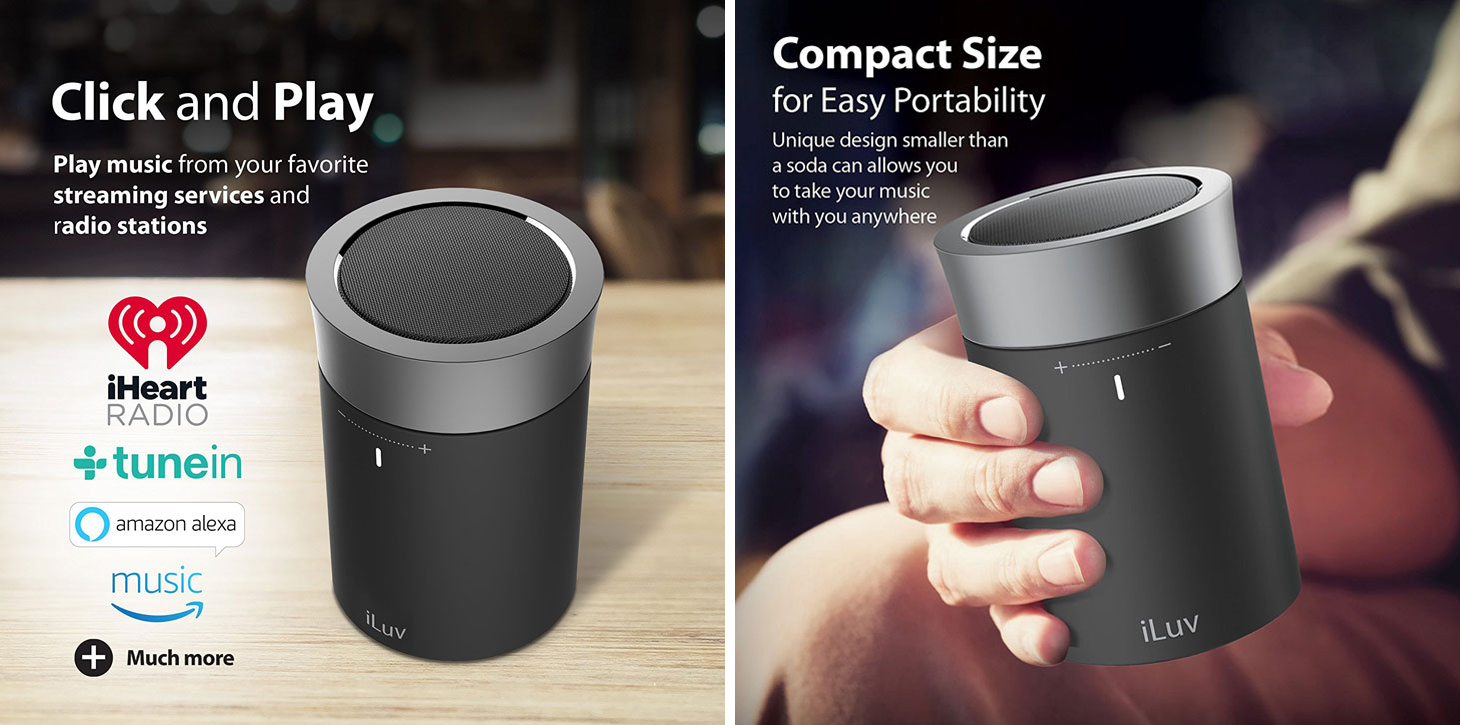 A built-in microphone and Wi-Fi / Bluetooth connectivity allow Alexa to work, letting you ask questions or make commands using your voice. With the right smart home devices connected, you can control your heating, start the coffee brewing and turn on the lights. Later on, you might put on your study playlist, place a Dominos order and figure out what the weather's going to be like later.
You can also use the Aud Click app, free for Android and iOS, to change settings and access the speaker's functions.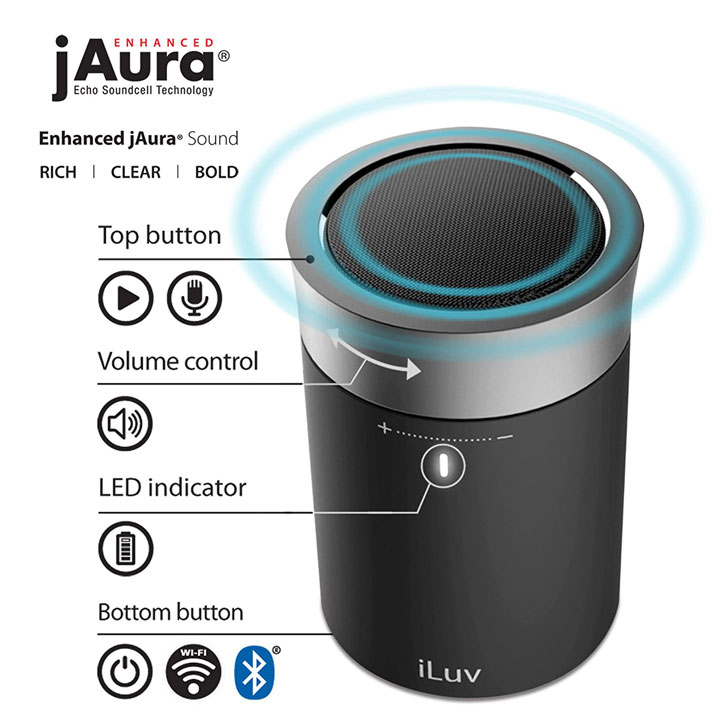 One cool feature of the Aud Click that goes beyond Amazon's offering is its multi-room feature, which allows you to connect multiple Aud Click speakers together so that you can play music in different rooms with just a tap. Of course, you can also have different music playing in different rooms too.
This new breed of smart Bluetooth speakers are great — after trying one, it's hard to go back to a simple Bluetooth speaker! Try the Aud Click, and let us know what you think in the comments below. To see more information or order one for yourself, check out the product page linked below!
Thanks for checking out the article and we'll catch you on the next one!