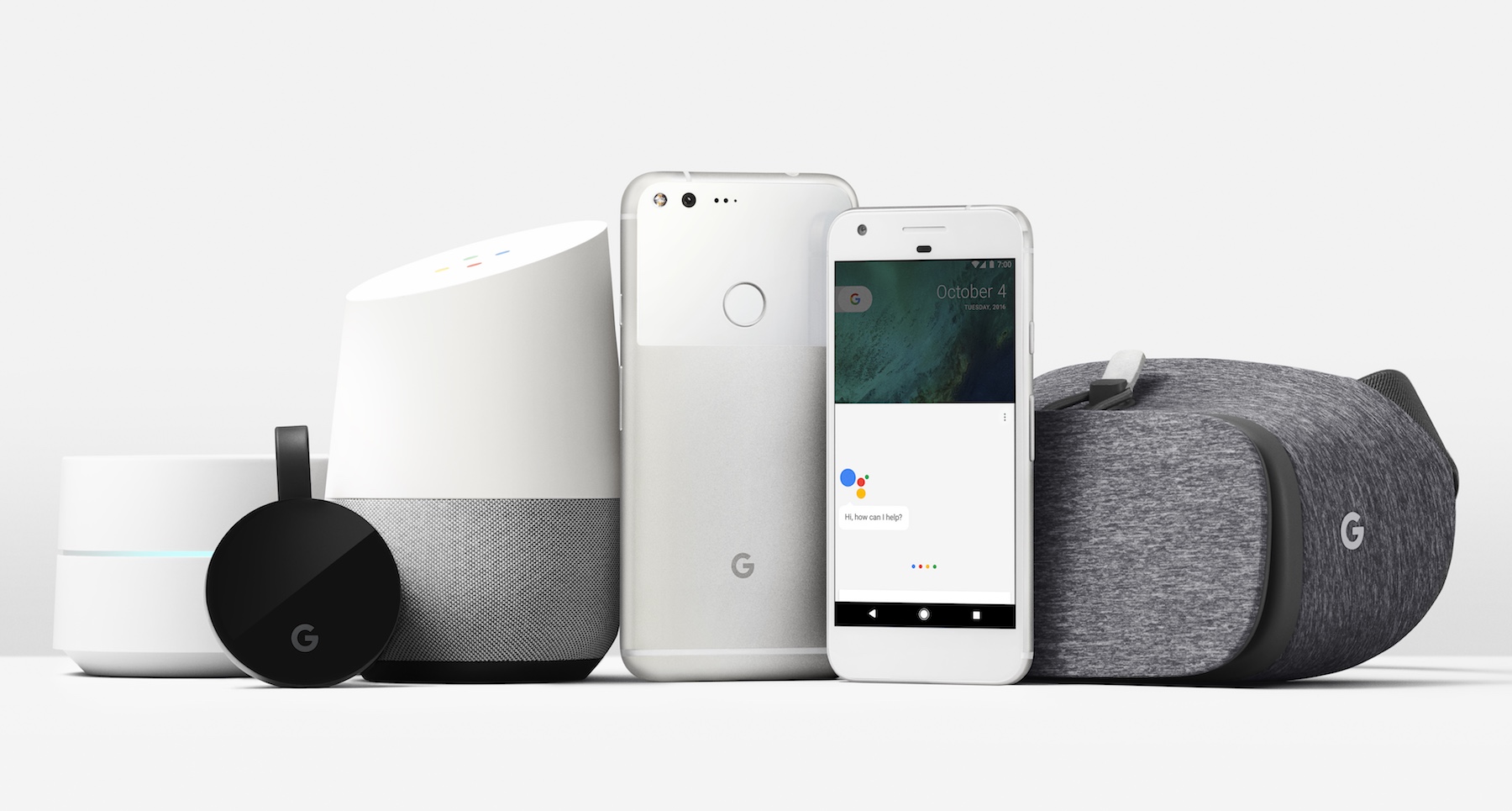 Google unveiled its latest hardware in a jam-packed event this evening. Here's what you need to know about the new Pixel phones, Google's VR headset and more — including UK prices for all of the above. Let's get started.
Pixel & Pixel XL: Nexus phones, reimagined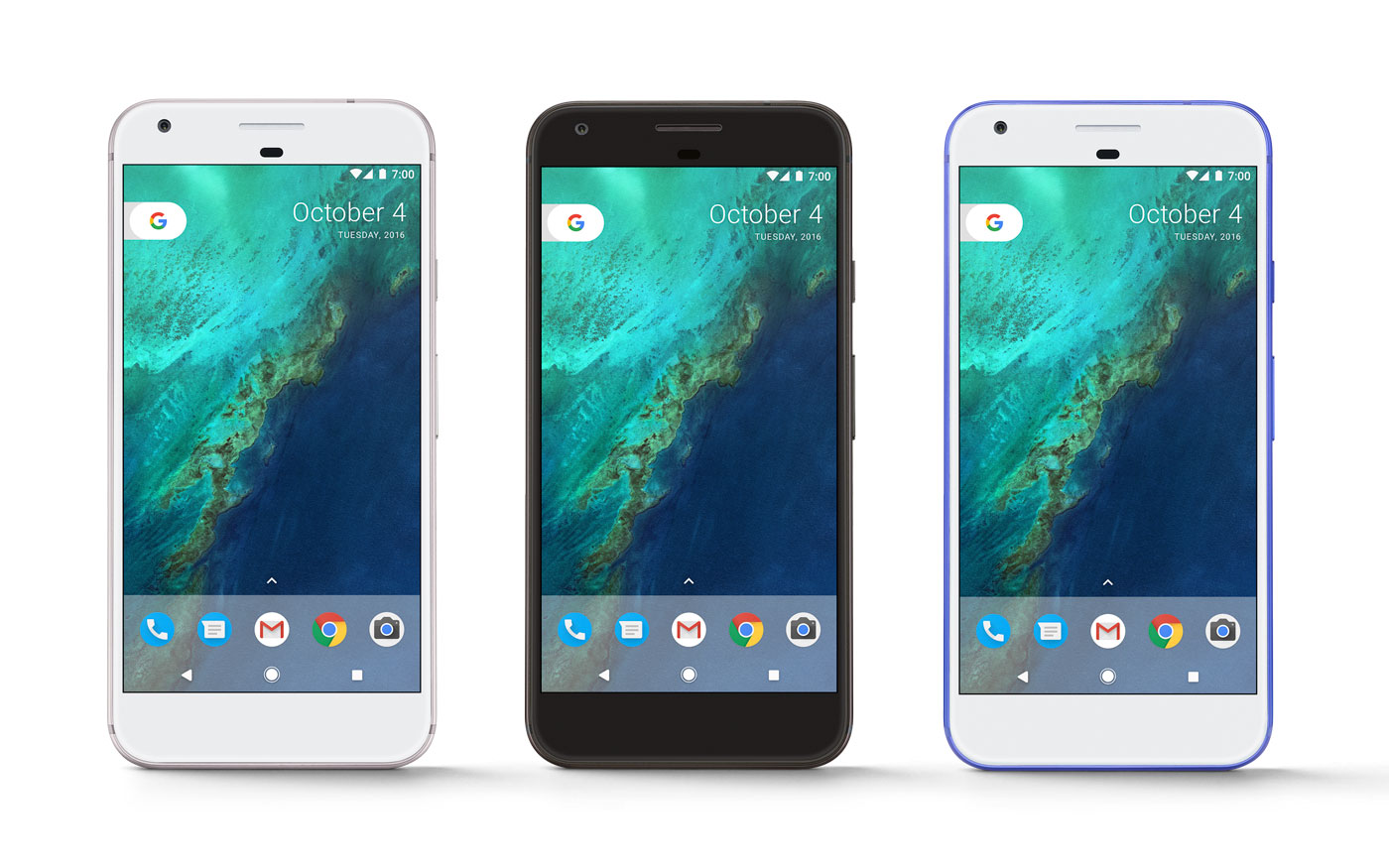 Google announced two phones at the event, called the Pixel and Pixel XL. The phones are almost identical in every respect, but one has a 5-inch 1080p screen and the other has a 5.5-inch 1440p screen.
Both have bleeding edge specifications, including a Snapdragon 821 processor, 4GB of RAM and 32 or 128GB of storage, but the big focus at Google's event wasn't on the internals. Instead, it was on the phone's built-in Google Assistant and what Google call 'the best smartphone camera ever.' These features, plus an exclusive Pixel launcher, are built on top of Android 7.1, the latest version.
There's even a built-in support tab in the Settings, where Google engineers are awaiting your questions 24 hours a day — and even see your phone screen in real time to help you through whatever difficulties you're experiencing.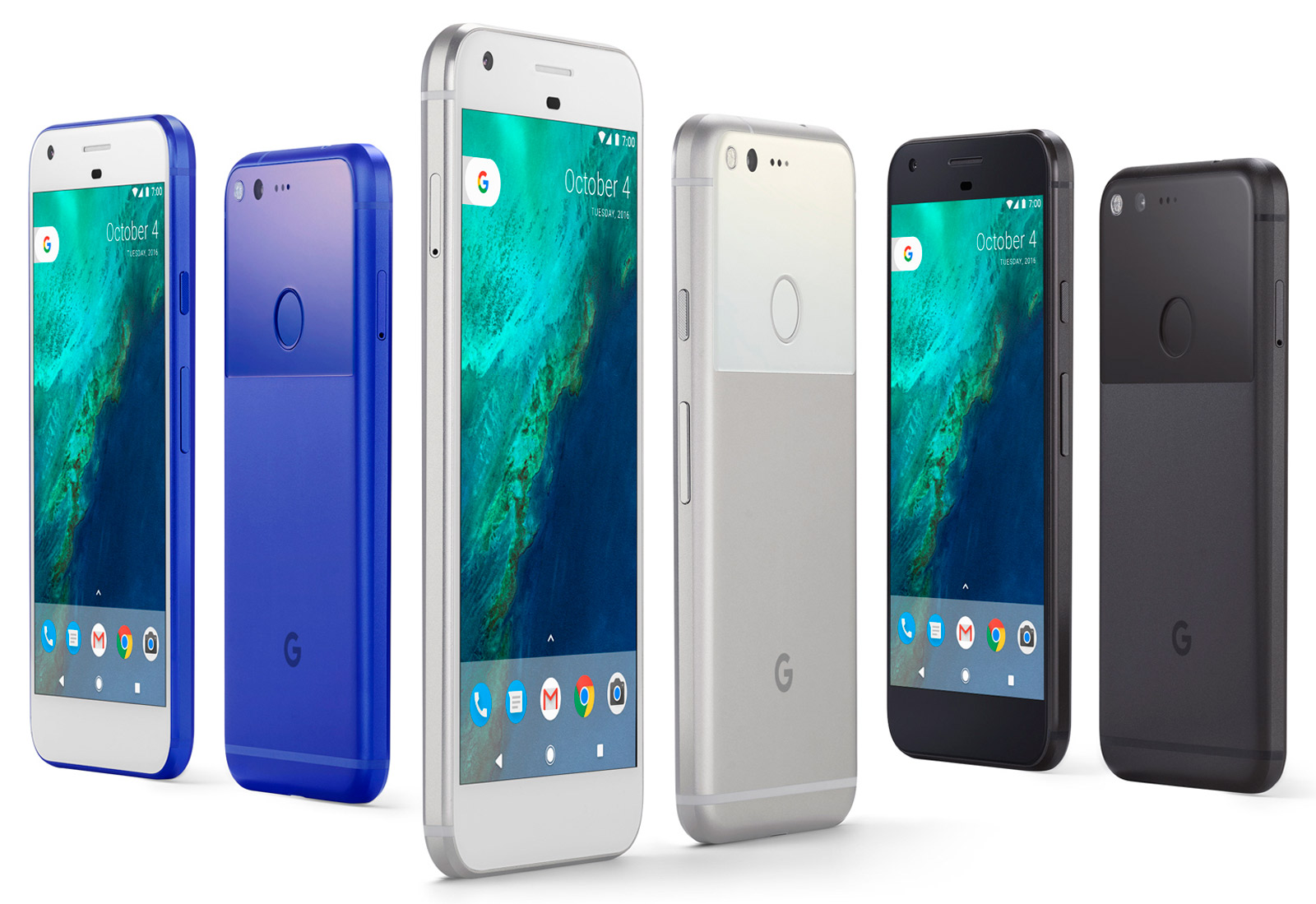 The phones are made by HTC and resemble the iPhone, with a streamlined aluminium build (but they move the fingerprint sensor to the back). They'll be available in Very Silver and Quite Black, with a Really Blue model still to come — at the moment, the most alluring blue shade is exclusive to the American carrier Verizon.
The phones cost as much as Apple's iPhone; you can see the full spread here:
32GB
128GB
Pixel
£599
£699
Pixel XL
£719
£819
Both phones are available to pre-order now, and the first shipments will arrive on October 20th. (So there's plenty of time to check out some nice Pixel or Pixel XL accessories).
Daydream View: a fancier VR headset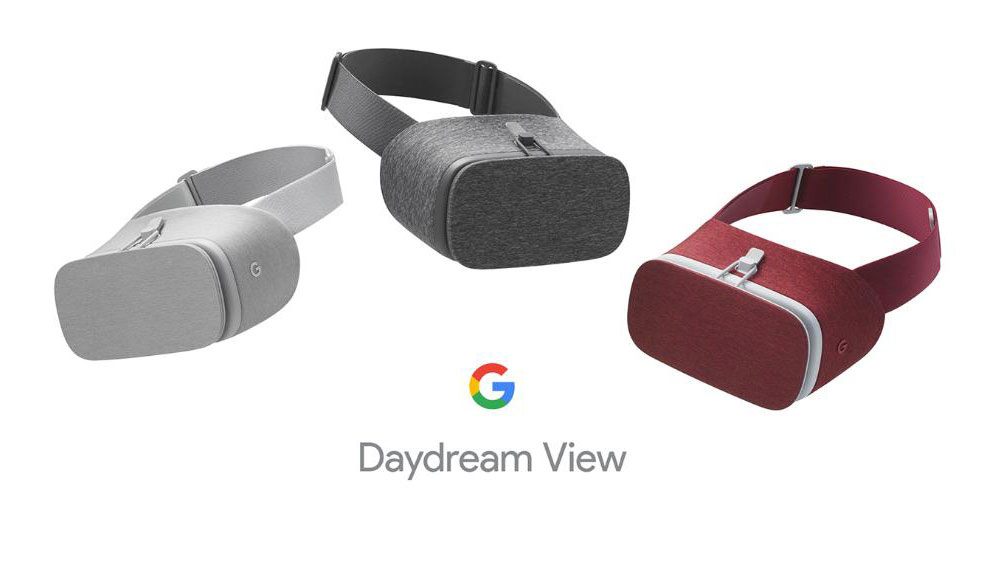 Google dipped their foot in the VR waters with their inventive Cardboard headset, but they're committing more strongly with their latest effort: the Daydream View. The headset will accommodate the Pixel or Pixel XL inside, and sports a uniquely comfortable fabric design. There's also a motion sensitive controller, which immediately seems better than the awkward touch gesture controls that Samsung piloted on their Galaxy Gear VR headsets. The Daydream View is cheap too, costing just £69, and it'll come out in November.
Chromecast Ultra: It does 4K now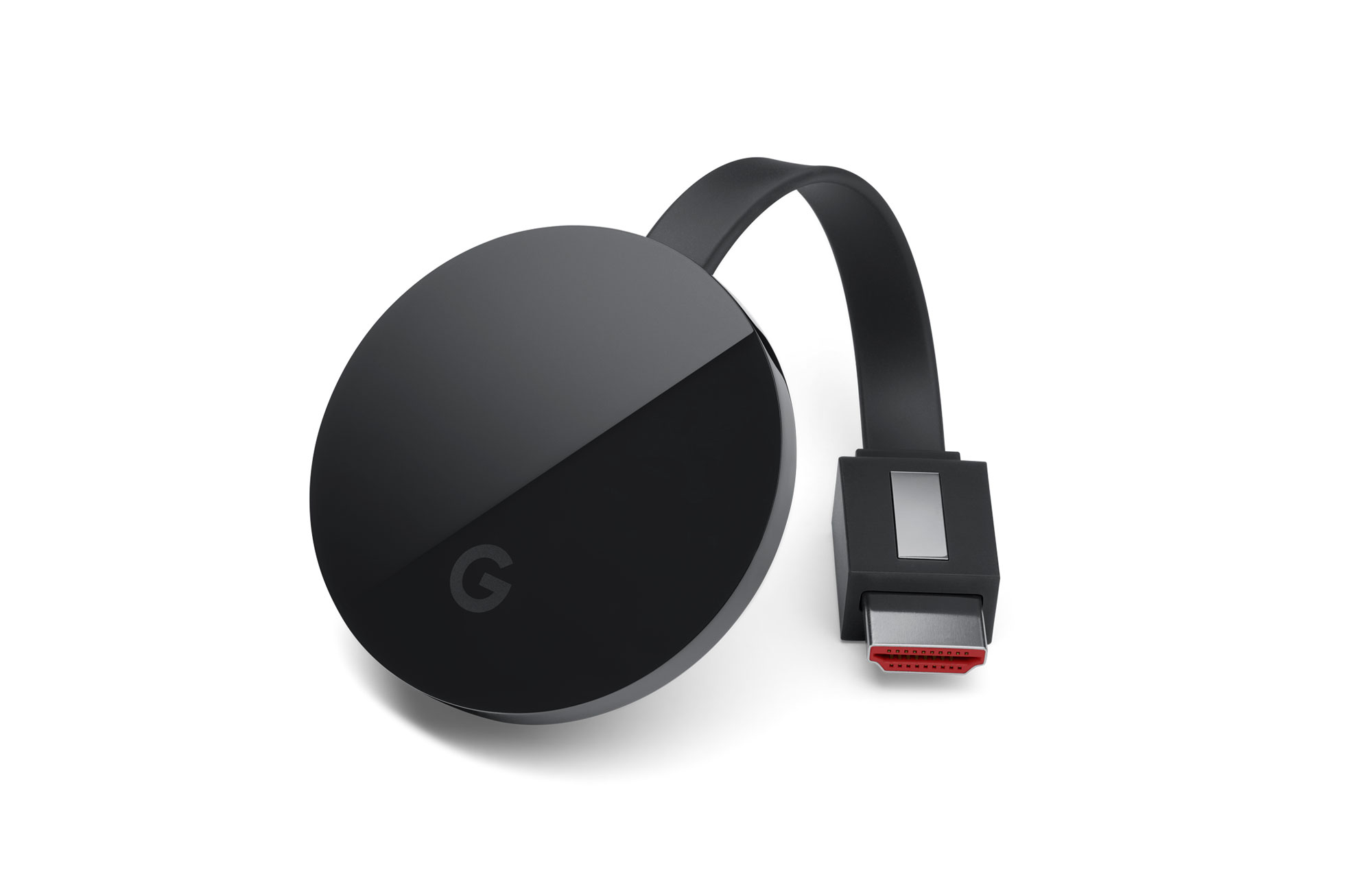 Finally, Google has a 4K capable Chromecast. The new model has the same basic design as its predecessor, but with a few new tricks. On top of 4K support, it'll also support HDR and Dolby Vision. You can even plug in an ethernet cable via an adapter, if your in-home Wi-Fi isn't up to the task of transmitting 4K video — neat. Chromecast Ultra will arrive 'soon' for £69 — twice the cost of its predecessor.
Google Home: Like Amazon Echo, but Google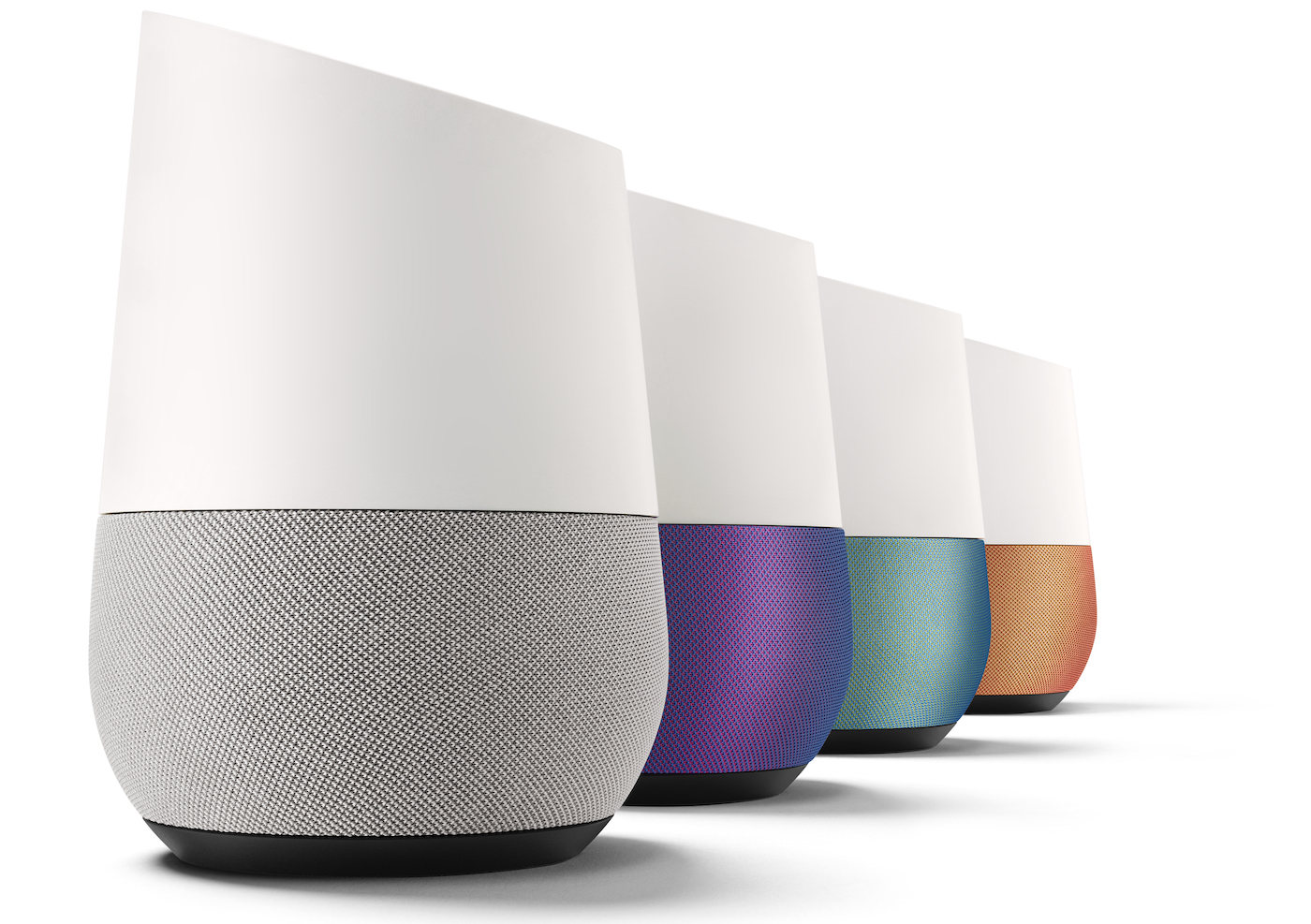 Heard of Amazon Echo? It's a home speaker, backed with a voice assistant that lets you control your lights, ask questions or take notes. Google Home runs along similar lines, a smart speaker that runs the same Google Assistant that debuted on chat app Allo and on the Pixel phones.
Google WiFi: A flock of tiny puck-shaped routers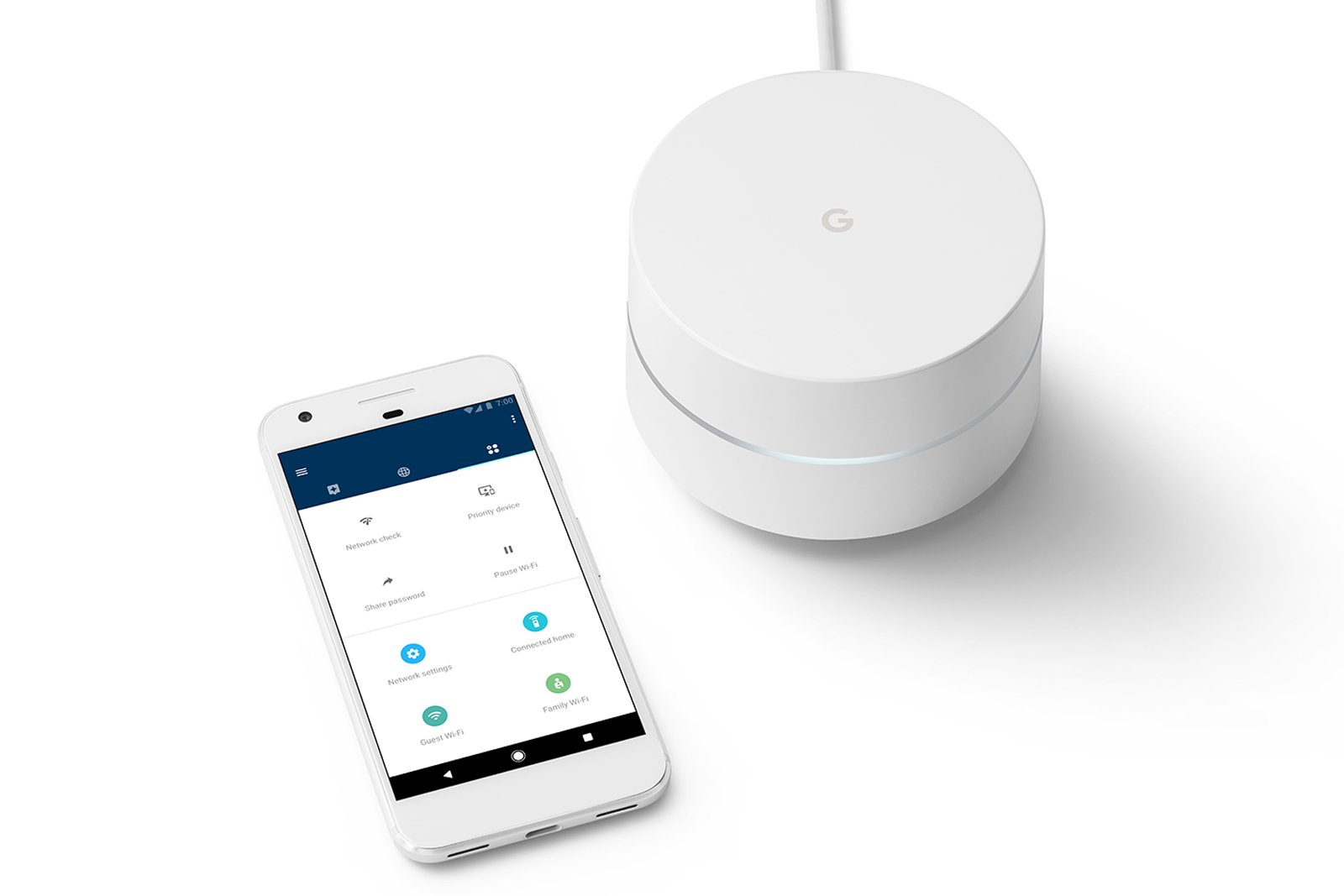 Last but not least, Google announced a new WiFi router called simply Google WiFi. The tiny white discs are designed to operate in groups, eliminating WiFi dead spots in the corners of your home. They're also easy to use, with simple app controls and intelligent auto adjustments. These aren't coming to the UK this year, but they should cost around £120 if the US price is any indication.
Wrapping up: five-in-one
So — there we have it! Five new devices, all packed into a single two hour event — not bad. Now you know all of the essentials, so go forth and spread your knowledge with the world at large!
Thanks for checking out the article — let us know what you think in the comments below. And stay tuned for much more Pixel and Pixel XL accessory news and releases over the coming weeks!