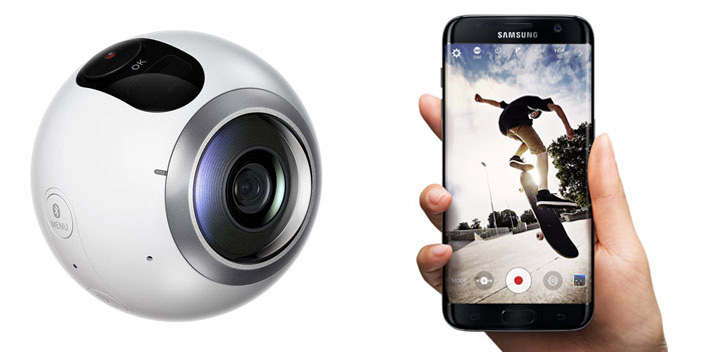 Attention, VR videographers! The Gear 360 VR Camera from Samsung has finally arrived in stock at Mobile Fun after its initial debut in South Korea, Singapore and New Zealand. This is the best VR camera on the market right now — easy to use, capable of exceptional video quality and super portable. Let's take a closer look at how it works.
The camera uses two ultra-wide lenses, allowing your phone to stitch together a full 360° view at 30-megapixels. Whether you're taking 360° panoramic photos or shooting a 4K video to be viewed later on a VR headset, the effect is pretty incredible. You can even shoot footage for Google Street View this way. Previously, scenes like this required expensive setups of multiple cameras, often too bulky to move around or fix to a single person, so being able to do all this from a tiny sphere that fits in your hand is a real leap forward.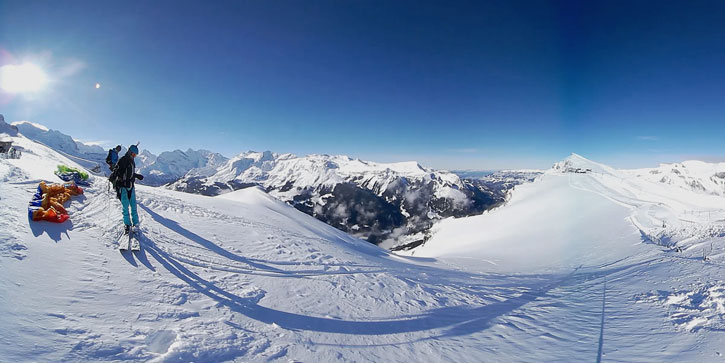 Of course, you wouldn't want to use this hand-held all the time. The Gear 360 also comes with a sturdy tripod, allowing it to be set up even on uneven surfaces. It's also water and dust resistant, with an IP53 certification that means it can withstand sprays of water (if not outright immersion). Internal memory is 1GB, with a Micro SD card slot for cheaply adding more memory — we recommend Samsung's excellent Evo Plus.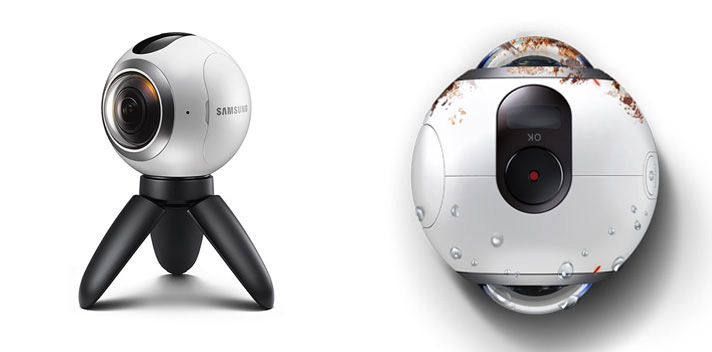 The Gear 360 works out of the box with recent Samsung phones like the Note 5, Note 7, Galaxy S6, Galaxy S6 Edge and Galaxy S6 Edge+, Galaxy S7 and Galaxy S7 Edge. There are also some sneaky workarounds to get the Samsung app running on other Android smartphones which are well worth exploring.
So there we have it — one of the best ways to capture the whole picture, whether you're taking a full 360° photo in a stunning location or taking video to watch later on VR headsets. To find out more about the Gear 360, please take a look at the product page linked below!
Shop Samsung Gear 360 VR camera >
Thanks for checking out the article, and let us know what you think of the Gear 360 VR camera in the comments below!