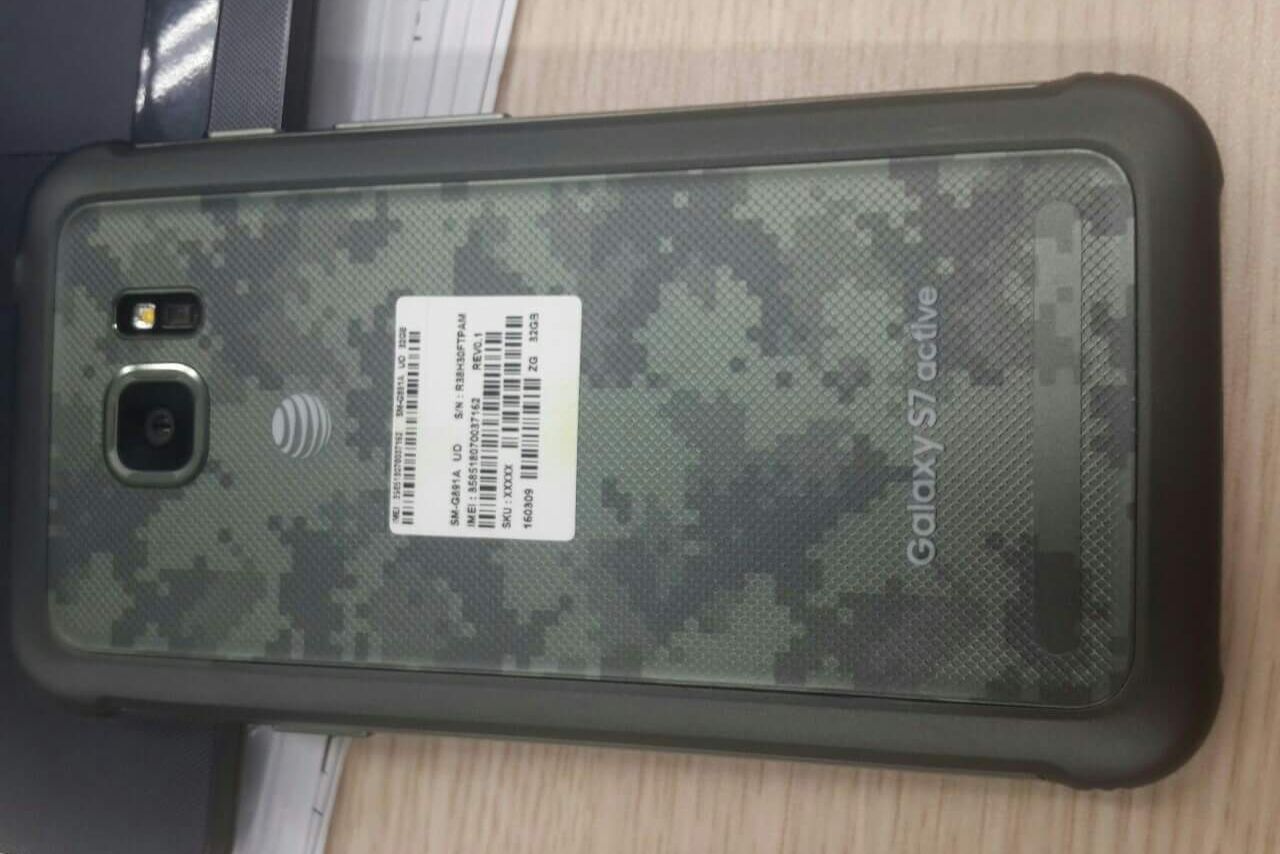 The Galaxy S7 Active is coming soon, if recent leaked photos are any indication. The photos, leaked late last week, show an up-armoured version of Samsung's non-Edge flagship phone. The phone sports a thicker, rubberised frame that should provide exceptional impact resistance, along similar lines as past Active models.
As you may have noticed, the phone also comes with a new green 'digital camo' colour scheme, underscoring its resilience. It's a surprisingly nice look for the phone, and should definitely set itself from the legions of shiny gold, silver and black phones on the market.
Internally, the phone should be identical to the Galaxy S7, with the same Snapdragon 820 or Exynos 8890 Octa processor (depending on region), backed with 4GB of RAM and 32GB of expandable storage. The camera setup should likewise remain uncompromised, and from the photo it appears identical to the vanilla Galaxy S7.
It was rumoured that an Active version of the Galaxy S7 wouldn't be made, given the phone's newfound waterproofing ability, but apparently that hasn't come to pass. Instead, the new Active will primarily set itself apart with its durability; in theory you should be able to use the phone without a Galaxy S7 case installed and have it last to the end of your two year contract.
The photos show an AT&T model of the phone; that American network has typically been one of the few carriers to stock Samsung's Active phones. It's not clear whether the phone will be released elsewhere, but we have seen Active releases in the UK previously.
What do you think of the Galaxy S7 Active? If it's available in the UK, will you pick one up? Let us know in the comments below!