We're happy to announce that a raft of new official Samsung Galaxy S4 accessories have arrived at Mobile Fun.
The first bit of news is that the official Samsung Wireless Charging Dock and Wireless Charging Cover is in stock now and can ship out today.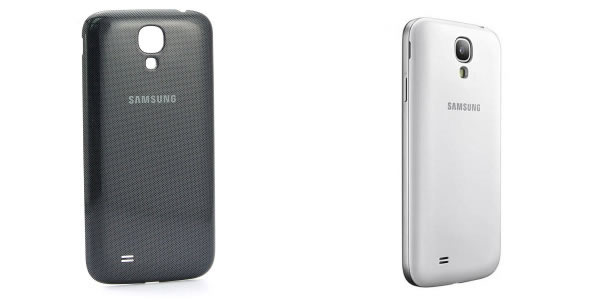 The Wireless Charging Cover replaces the original S4 back cover and adds wireless charging capabilities, without disrupting NFC communications. You can get the official wireless charging cover in white and black colourways, which perfectly match the colours of the original S4 – as you'd expect, as these are made by Samsung themselves!
The Wireless Charging Dock is the second piece of the puzzle, and actually provides the wireless power that's picked up by the charging cover. Like other wireless chargers, you just place your Galaxy S4 on top of it to begin charging and remove it when you're done – no pesky wires to plug into your S4. The Charging Dock will also automatically stop wireless charging once your battery is full, ensuring that you don't waste charge cycles unnecessarily.
For more information and live availability data, check out the product page links below:
Our second bit of news is that three new S View Cover colours have come into stock for the first time. Sadly, the Yellow S View cover has already sold out, but we still have two additional colours in stock and ready to ship today: Blue and Lime Green. I particularly like the look of the lime green, but whichever option you choose you'll have a bright and colourful custom case for your Galaxy S4. In addition to today's arrivals, we still have stock of the S View in black, white and pink.

Check the product pages below for live availability information and more pictures of each Galaxy S4 cover!
And that's all for now. Be sure to let me know what you think of the new arrivals in the comments below!