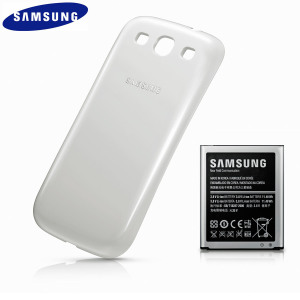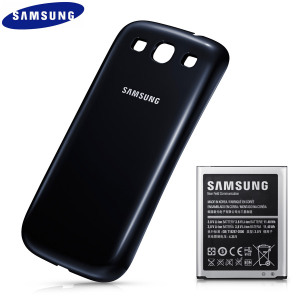 It's finally here. The official, genuine Samsung Extended Battery Kit for the Galaxy S III will begin shipping from Mobile Fun today!This extended battery kit adds 900 mAh of battery life above the standard battery, for a massive 3,000 mAh of battery power. That's enough to give you an extra four hours and 25 minutes of 3G talk time, an extra 2 hours and 15 minutes of web browsing or 4 hours and 17 minutes of video playback.
The replacement cover is also a lot firmer in the hand, thanks to the larger battery beneath. That adds up to a considerably more armoured Galaxy S III.
The replacement Galaxy S3 battery cover includes the same NFC chip as the original battery, ensuring that NFC remains functional on the phone. As this is made by Samsung, you can also be assured that it will fit perfectly and look just as good as the phone itself.
The same battery kit is available in a range of colours, according to the colour of your Galaxy S3:
I hope you're as excited by this news as I am. Thanks for reading and have a good day! If you have any questions, feel free to share them in the comments below.