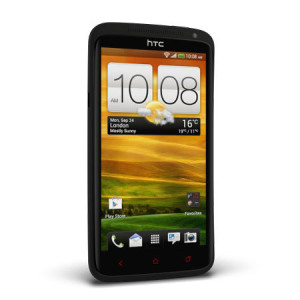 HTC have announced their latest and greatest smartphone: The HTC One X+. The new phone is an upgraded version of their HTC One X handset, keeping the same great design and display, but upgrading several hardware and software components. Let's have a look, starting with the hardware.
The quad-core Tegra 3 processor found in the global edition of the One X has been upgraded to the very latest Tegra 3, the T30L. This means we'll see a boost in clock speed from 1.5 GHz to 1.7 GHz, making this one of the fastest phones in the world. The faster processor is complemented by a more capacious 2,100 mAh battery, which HTC claim will deliver up to six hours more talk time. The phone also includes 64 GB of internal storage, a 1.6 megapixel front-facing camera and an audio amplifier that will make the loudspeaker sound much louder and clearer.
Some serious software upgrades will also be included. The biggest is a move to Jelly Bean, the very latest version of Android. Jelly Bean includes a number of new features, including Google Now, an eerily prescient digital assistant, an upgraded notifications menu and Project Butter optimisations. Project Butter is designed to make Android much faster in everyday use, and you should be able to notice a real difference in response times and fluidity for it being on board.
The sim-free HTC One X+ will be available unlocked from Mobile Fun on October 23rd, in just under three weeks' time. As well as the unlocked phone itself, we'll also be ready with a range of HTC One X+ accessories including cases, covers, screen protectors and more.