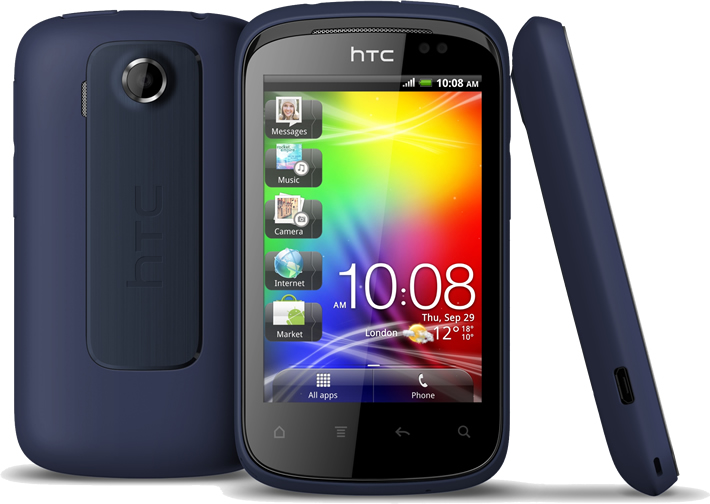 The HTC Explorer is the latest phone to be announced by popular handset manufacturers HTC. The sim free HTC Explorer sits on the budget end of the price spectrum, below the top-of-the-line Sensation and middle-range Wildfire S. The unlocked HTC Explorer is priced competitively, as you'd expect, coming in at just £179.95 at Mobile Fun. The phone will be released on October 28th.
So what do you get for just under £180? Well, you get a handset that can run the latest version of Android, version 2.3.5, at full force, including HTC Sense 3.5. The Explorer, as its name suggests, is an excellent introduction to new discoverers of Android, who want to try the system out without committing to the purchase of the latest flagship phone.
Internally, the phone features a 600 MHz processor and up to 32 GB of internal memory. All of the latest connection standards are supported, including Bluetooth 3.0, microUSB for charging and synching, Wi-Fi and assisted GPS. The front of the phone is dominated by the 320×240 3.2″ touch screen and the four capacitive buttons below it.
While the phone has only just been announced, we've already begun ordering HTC Explorer accessories.
This is certainly a great phone for newcomers to Android, or as a handy and inexpensive backup phone for more fanatical users. While its technical specifications aren't the best, it can still run the best apps Android has to offer and has HTC's legendary excellent build quality, making it a sound investment.
Conclusion
So what do you think of the HTC Explorer sim free? Let us know via the social media links below! If you'd like to ask us any questions about the HTC Explorer unlocked, then feel free to do so over the same channels. Thanks for reading!