About the scheme
Mobile Fun's graduate scheme offers you two years of on-the-job training in a cutting edge and award winning E-Commerce company. You'll be steering real projects to make a business impact, with placements in several core parts of our online business. Your role will grant you great visibility within the company and the opportunity to make a real impact.
Overview
As you take part in the graduate scheme, a senior manager will serve as your mentor. Your mentor will offer guidance in your role, as well as opportunities for personal and professional development.
You'll develop a range of skills and work in a number of core areas such as:
Marketing : press relations, blogging, social media, SEO
Products: merchandising, procurement and replenishment
Logistics: stock control, inventory management and distribution
Customer services: sales, invoice reconciliation and payments
Upon successful completion of the programme, a key role within the business awaits!
Who are we looking for?
If you've jailbroken your iPhone, rooted your Android phone, hacked your PSP, built your own computer or shown a deep interest in how technology works, then we would love to hear from you! If you've dabbled in selling online, have set up an online shop on eBay or Etsy, then we would love to hear from you!
We're looking for people with a demonstrable passion for technology and e-commerce. Candidates who follow all of the latest technology news, have a favourite technology website, and have experimented with technology themselves
The ideal candidates must also be able to show a demonstrable understanding of e-commerce . A good understanding of consumer online purchases of goods, services and what ties together all aspects of e-commerce into one cohesive whole.
The final piece of the jig-saw are strong academics . Prospective applicants need at least a 2:1 degree at university, and a minimum of three B's at A level. We welcome applications from all degrees.
We enroll graduates on our programme four times a year, so there's never a bad time to apply! Please send us your CV and Cover note to hr@mobilefun.co.uk and we'll take it from there!
What our successful graduates have to say!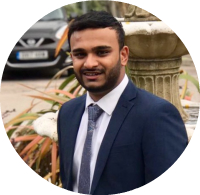 Amit Patel joined our graduate scheme in October 2015 and has recently accepted the role of e-commerce marketplace executive with us.
"The Mobile Fun E-Commerce graduate scheme has meant that I have been able to further develop new and existing skills and knowledge after finishing university. By being able to rotate between departments every six months, I've been able to constantly learn about the developing world of e-commerce, as well as the various areas of the business and how they link together. Not only has the graduate scheme improved my knowledge and skills, but it has also had a massive impact on improving my confidence"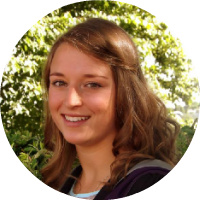 Laura Porter successfully completed our grad scheme in 2016 and has since had great success as a Team Leader in our Buying team, and more recently has become our Business Development Project Manager.
" I joined the Mobile Fun graduate scheme following a Physics & Sports Science degree, completely inexperienced in the world of retail, let along eCommerce. Being thrown into three completely different departments gave me a thorough understanding of how the wider business operates. Having an insight in all areas encourages you to apply knowledge and experience cross departmentally, giving awareness of the impact that changes in one department have on the wider business, naturally allowing you to work in a way that promotes a smoother workflow between departments"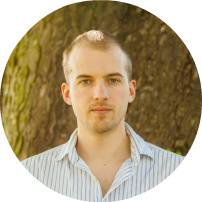 David Wastall was one of the first successful graduates of our scheme and has gone from strength to strength, he now plays a key role in our IT department as Technology Development Product Manager
"The Mobile Fun graduate scheme was an amazing way into a career in e-commerce. It helped to expose me to the challenges and demands of working for a successful, ambitious company as well as the specifics of the retail e-commerce world. Working in different departments was the perfect way to broaden my skills and build relationships across the company. Without my time on the graduate scheme I wouldn't be in the position I'm in today. It helped me find where I wanted to be and gave me the skills to bridge my way into that position"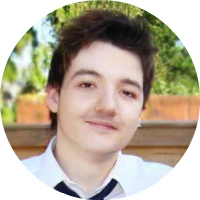 Adam Denby graduated from our scheme in early 2017 and due to his talents has now joined our web development agency arm as an e-commerce analyst working with numerous clients.
"I really liked the different types of departments the scheme offered an opportunity to work in. I remember looking forward to some areas I was really interested in such as Marketing, Products and IT. I knew the others were departments that I would learn new skills from, regardless of my interest, they also took me out of my comfort zone, which proved to be very rewarding. The technological focus of Mobile Fun as a business is in line with my particular interests in life and the break room is great! I really enjoy the working environment"