So you've just picked up a Nintendo Switch OLED and now need to get the best accessories, well read on as we have the best accessories that are available right now!
Now the Nintendo Switch OLED is a great device but there are couple of things you can get to make sure it stays in the best condition and you have everything ready to go.
Screen Protector
Screen protectors are a must on portable device as they are normally being used in an environment where if they are dropped a lot of damage can be caused or that they are chucked around in the back of the car with kids.
This film one from Olixar is a great way to protect your screen from getting scratched. As it's film it will add almost nothing to the weight or thickness of the device.
Carry Cases
Another fantastic buy for your new switch to make it even more portable is a carry case. The reason I think these are great is you can put all your games, chargers etc in one place and then it's ready to grab and go whenever.
Joy Con Grips
Now the last recommendation we would like to give you are these joy con grips. Personally I have large hands which makes the naked joy con extremely hard to hold but with these grips you can easily play a few games without dropping the controller.
I hope you enjoyed reading about the Nintendo Switch OLED accessories you can get!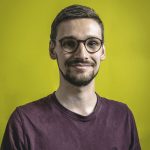 Mark Holmes
Mark is our Product Marketing Specialist with a background of 7 years in marketing. When not researching about the latest tech gadgets to make his life easier he is most likely watching Formula 1.