Today we're going to round up the very best Xperia XZ2 cases — including only cases and covers that will be available by the time the phone ships on April 4th. No matter whether you prefer slim and stylish cases or heavily protective ones, you'll have at least a few options to choose from. Let's get right into the recommendations!
---
5. Olixar Ultra-Thin 100% Clear Case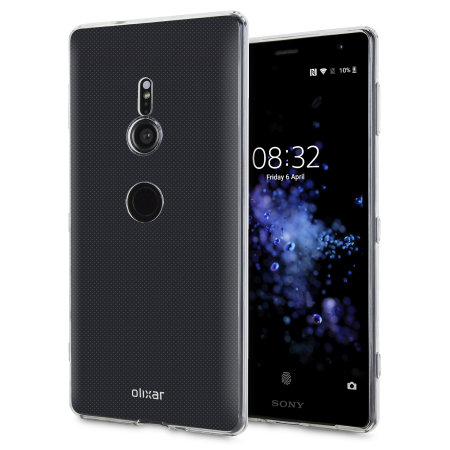 Our first recommendation is for the Olixar Ultra-Thin Clear Case. This case is made from a non-slip transparent gel, providing nominal protection and preventing drops without covering up the look and style of your shiny new Sony smartphone. The Xperia XZ2 looks great in this simple case, and you'll be glad your phone is avoiding all of the scrapes and scratches that it'll otherwise accrue!
---
4. Roxfit Slim Standing Book Case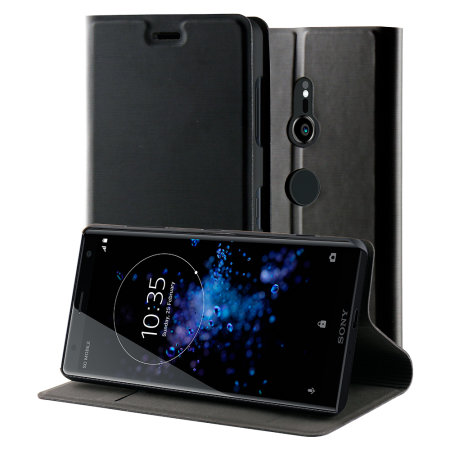 Next up is the Roxfit Slim Standing Book Case. This case's name has been well chosen, as it tells you basically everything that you need to know. It's slim, adding minimal bulk or weight to your phone. It's a standing case, meaning it comes with a landscape-orientation stand that's perfect for watching YouTube videos or playing games in dull moments. It's a book case, so the screen has excellent protection from scratches while it's in your pocket or bag. And finally, it's a case; it provides good protection against drops, knocks and scratches, allowing you to enjoy a mint condition phone years into its life, preserving its resale value and obviating the need for costly repairs or screen replacements.
---
3. Olixar ArmourDillo Protective Case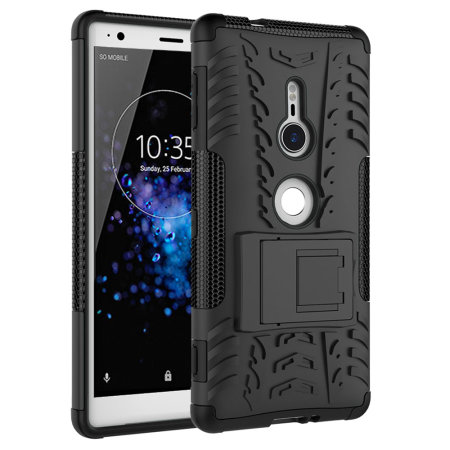 The Olixar ArmourDillo is a thick case that provides some of the best protection in the business. The textured back and sides of the case save on weight and add considerable grip without sacrificing rigidity, while the lip around the screen protects it from drops and knocks. The case also includes a built-in kickstand, which allows the case to prop up your phone so you can see notifications, watch videos and more. The ArmourDillo also offers exceptional value, as one of the cheapest protective cases on the market.
---
2. Official Sony Style Cover Stand Case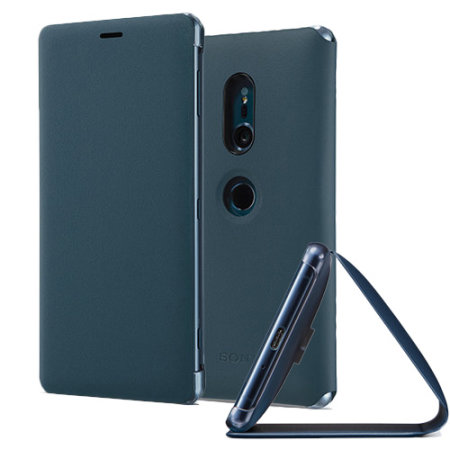 While Sony never produce quite as many official cases for their phones as Samsung and some other firms, the cases that they do make are usually of very high quality. This official Style Cover Stand is no exception, with a slim and stylish design available in a wide range of colours. The bi-fold case includes a flip cover that protects the screen from damage, and pulls double duty as a handy stand. The case also comes with sleep/wake functionality, allowing the phone to automatically lock and unlock itself as the cover is opened and closed, respectively. These many features and the exacting standards to which this case is produced make this one of our absolute top choices for the Sony Xperia XZ2.
---
1. Olixar ExoShield Tough Snap-On Case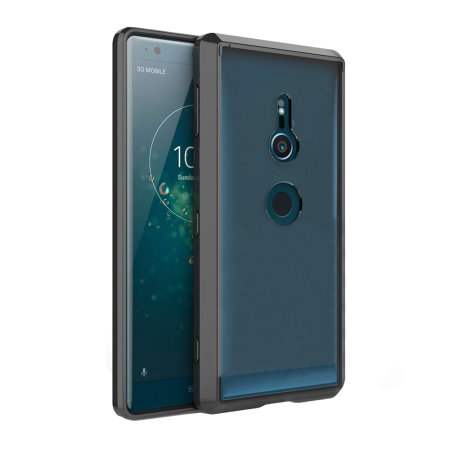 We conclude with one of Olixar's latest and greatest cases, the ExoShield. This protective case provides excellent resistance to all kinds of damage, while remaining slim and trim enough to present a stylish and practical appearance. The case uses a non-slip coating for extra grip and has reinforced corners that absorb the impact of drops and prevent hits to the screen and rear camera. Of course, there are cutouts through to allow full accessibility as well. If you are looking for a strong all-around case, the ExoShield is our #1 recommendation right now.
---
Wrapping up
Thanks for checking out our favourite XZ2 cases and covers. We hope you found this article interesting and helpful! Stay tuned for more Xperia XZ2 articles as we ramp up our coverage, and feel free to check out our full range of Xperia XZ2 accessories as well. Thanks again and we'll see you on the next one!