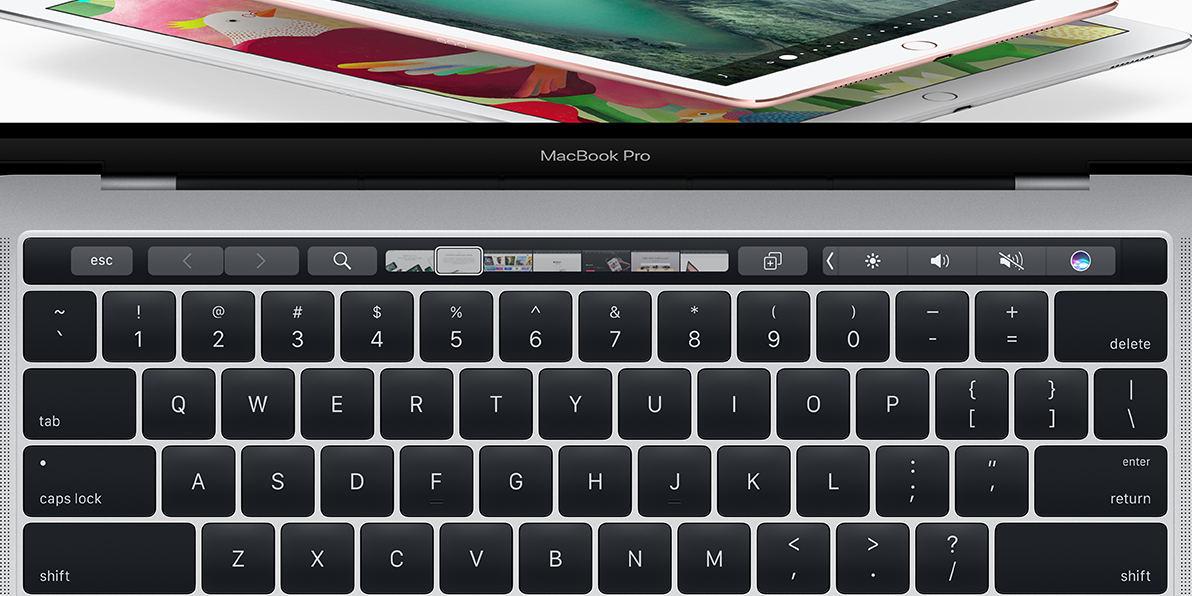 The Touch Bar on the new MacBook Pros is a pretty cool idea — a way of combining the convenience of a touch display like the iPhone with the professional possibilities of a full computer. However, it also opens up a new point of vulnerability for the MacBook; another component that can be easily scratched or otherwise damaged. That's why Olixar have crafted a complete screen protection kit, which covers both the MacBook's Retina display and the Touch Bar. Let's take a closer look and find out more.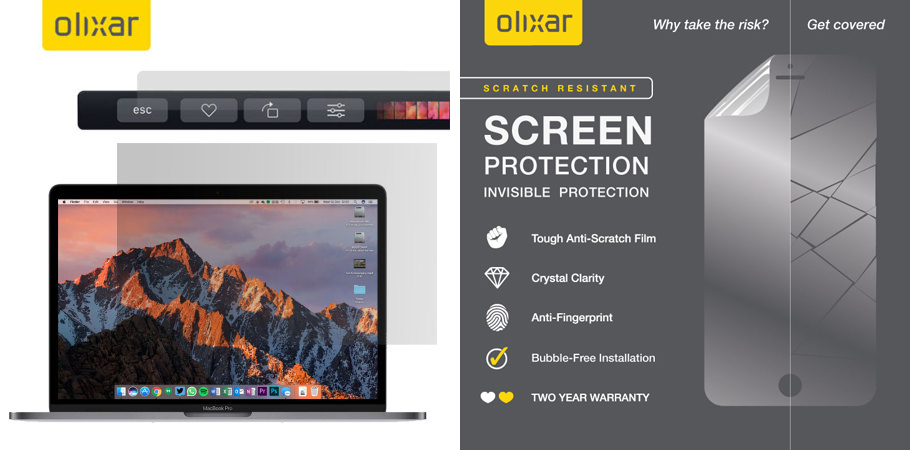 The Olixar Complete Screen Protection Pack comes in two parts; one large screen protector for the main display and another strip for the Touch Bar. Each is perfectly cut and you'll also get an application card and screen cleaning cloth, ensuring you can get the screen protector on without hassle. The film used won't impact optical quality, resists fingerprints and handles scratches with ease — awesome.
The Complete Screen Protection Pack is available for the 13-inch and 15-inch MacBook Pro. Follow the links below to see more information or place an order:
(Of course, this is designed only to be used with 2016 models with the Touch Bar; you can find screen protectors and other accessories for earlier MacBooks here.)
Thanks for checking out the article, and be sure to let us know what you think in the comments below. We also welcome other feedback, if you've got it! Thanks again and enjoy the remainder of your week!