A rundown of the best Bluetooth headphones for the Apple Watch…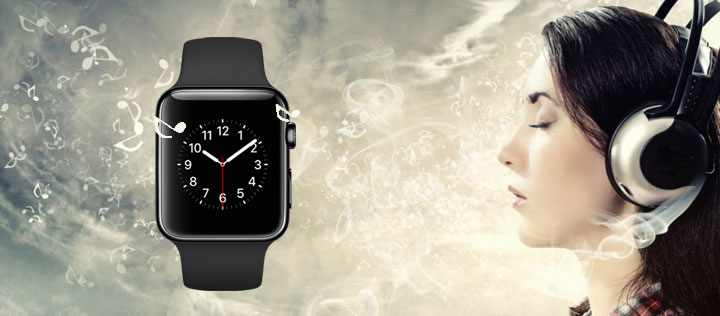 The Apple Watch is one of the first Apple devices not to feature a headphone jack, it's completely wireless. Which means you'll need to pair it with a set of Bluetooth headphones if you want to (discreetly) listen to music through it.
See More 'Headphones Buying Guide'
And the good news is, there's now a wide range of compatible Bluetooth headphones available. This quick guide introduces you to the 'best of the best' and if you keep scrolling goes on to explain how you can pair your Bluetooth headphones to the Apple Watch.
So without further ado, here's our rundown of the best Bluetooth headphones for the Apple Watch:
---
Jabra SPORT Stereo Bluetooth Headset
Perfect for those who like to exercise.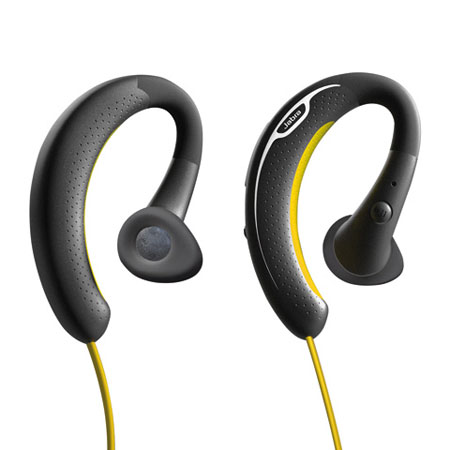 Shop Now >
If you're looking for Bluetooth headphones for the Apple Watch to use while exercising then you'll find these wireless headphones from Jabra the perfect fit.
With over-ear grips to hold them firmly in place, as well as interchangeable ear gels, these headphones are designed to be both comfortable and secure. So even the most active exerciser can concentrate on their performance.
---
Samsung Level Over Bluetooth Headphones
Perfect for those who like a little boom in their bass.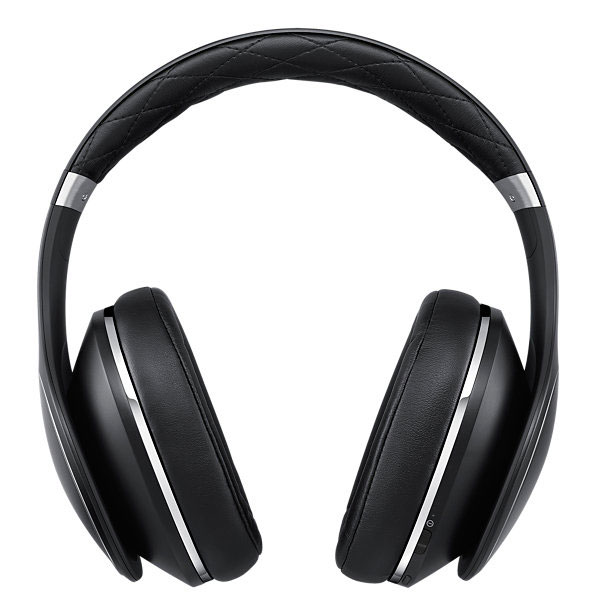 These noise cancelling headphones will block out any noise from the outside world, enabling you to just sit back and enjoy your music or audio book.
So, if find yourself commuting by train or perhaps just wishing you could have a bit of time to yourself in a noisy household, just pair them up with your Apple Watch and enjoy.
With a 50mm driver these headphones produce a deep, powerful sound and crystal clear audio.
---
Erato Apollo 7 Wireless Earbuds
Wires? What wires?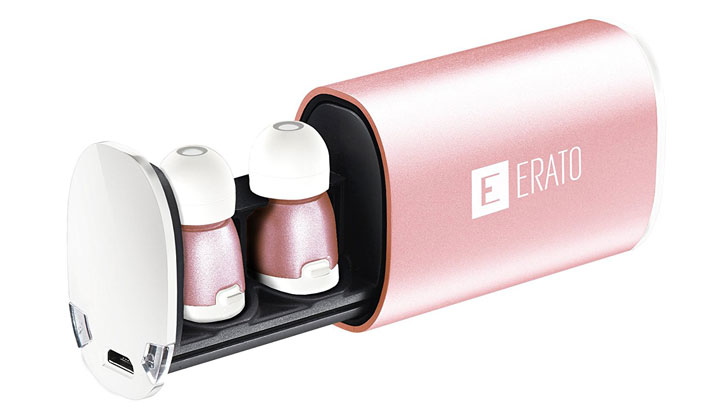 These wireless earbuds allow you to listen to music, take calls and read audiobooks without needing any wires at all.
That means nothing to get tangled, nothing to route around your head or through your clothing. Just put them in your ears to start listening, and put them back in the charging case when you're done — simple.
If you want to experience true wireless freedom, then the Erato Apollo 7s are a great place to start. Good sound quality, decent battery life and a gorgeous design in three colours: pink, black and gold.
---
Plantronics BackBeat Go 2 Wireless Earphones
Perfect for those on the go.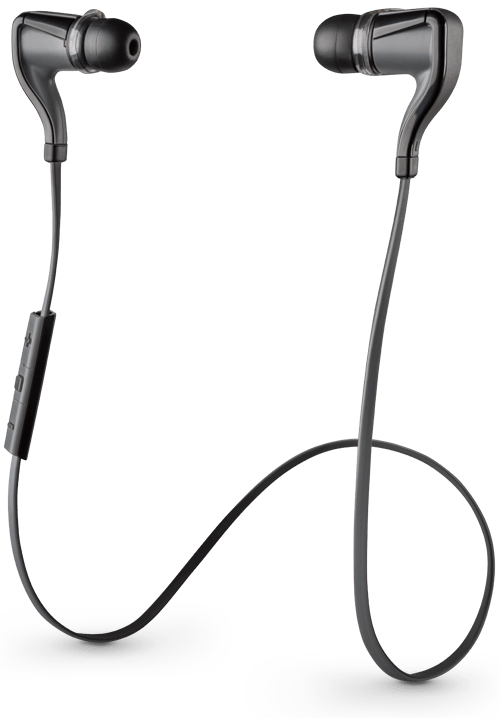 Shop Now >
The nice thing about these headphones is that they're perfectly compact. You can just slip them into your pocket or bag and take them with you, wherever you go.
And for what they lack in size, they certainly make up for in sound. These are a premium pair of headphones with a full-on stereo sound.
Their inline controls also make it super easy to take calls, skip tracks and adjust the volume.
---
Parrot ZiK 3 Wireless Bluetooth Stereo Headphones
Perfect for those who want it all.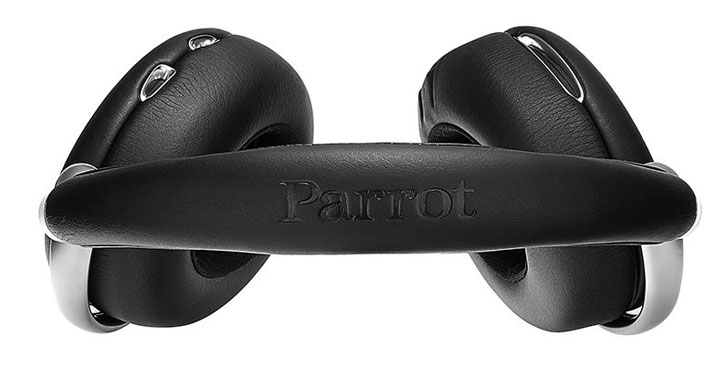 Shop Now >
When it comes to audio quality it's hard to outclass the Parrok ZiK headphones. Automatic noise cancelling, tick! Customisable sound configurations, tick! Smart Audio Tuning, tick!
The Parrok ZiK 3 even has it's very own Apple Watch app, where you can modify and configure settings with just the flick of a finger.
With a built-in microphone, these Bluetooth headphones for the Apple Watch also enable you to take calls and use Skype.
---
To view our full range of Bluetooth headphones click here
How to pair Bluetooth headphones with your Apple Watch
To pair your Bluetooth headphones with your Apple Watch simply follow this step-by-step guide…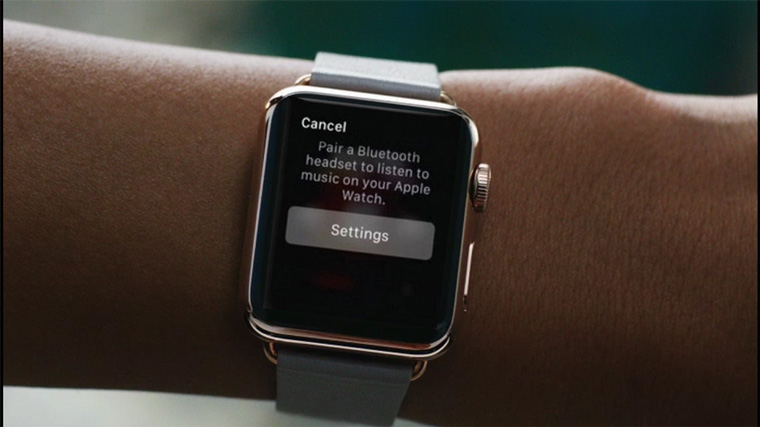 Put your Bluetooth headphones into pairing mode.
Then go into settings on the Apple Watch (the grey gear icon) or if you're feeling chatty simply say "Hey Siri, Settings".
Then twist the Digital Crown button until you locate Bluetooth. Tap this button.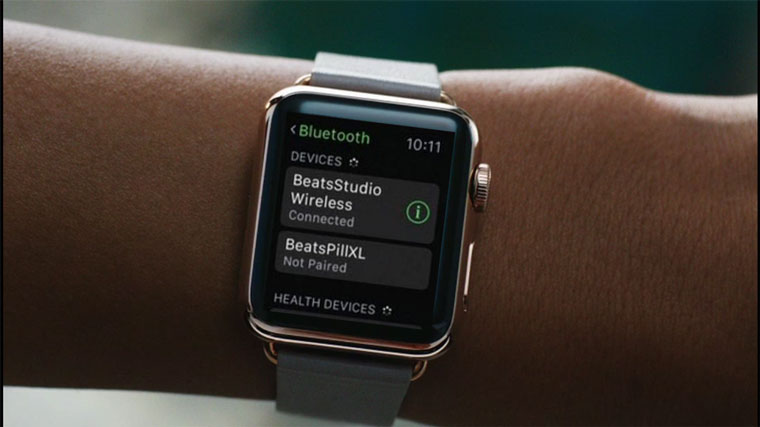 After a moment, your Bluetooth headphones will appear in the list of devices.
Select the headphones you wish to pair by tapping its name. Once you've done this you've successfully paired your Bluetooth headphones with your Apple Watch.
Now there's just one more step…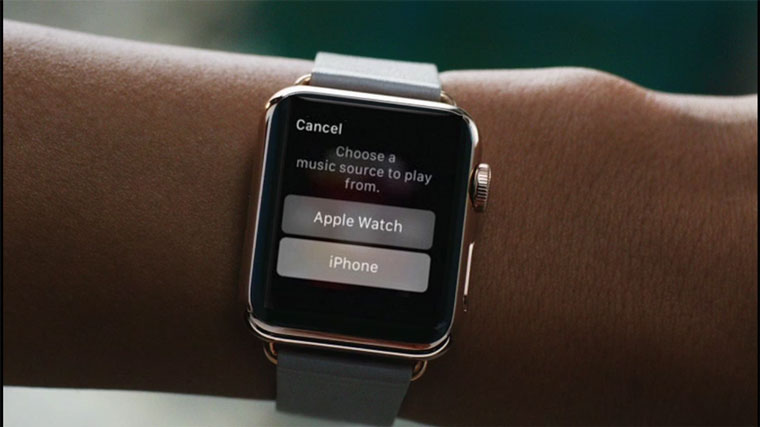 Next you will need to change the music source from iPhone to Apple Watch.
Simply sync a playlist, or up to 200 songs, directly from your iPhone to your Apple Watch.
Then go into the Music app, Force Touch to select Source and tap on the Apple Watch.
And that's it. You're now fully prepped to listen to music through your Bluetooth headphones.