Why Buy?
Gives your iPad Mini 2 / iPad Mini the best protection

Manufactured specifically for iPad Mini giving the perfect fit

Built-in keyboard designed for fast and accurate typing

Keyboard is removable and still usable

Carbon fibre design is sleek and stylish

Active pairing bluetooth connection reconnects automatically when turned on
---
Why not View a video about this product?
Description
This iPad Mini 2 / iPad Mini case with keyboard known as the 'ZaggFolio' provides the perfect fit, proving that the design has been made specifically for iPad Mini 2 / iPad Mini. The case comes with a built-in keyboard which gives you a better typing option that the iPad Mini 2 / iPad Mini's on screen keyboard, also freeing up the screen so you can view what you're looking at clearer and in full screen.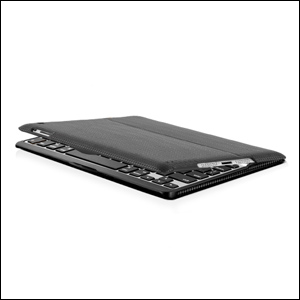 Protection

With perfect fit comes perfect protection, with all of the edges covered at all times and the carbon fibre exterior provides great protection against the rigours of daily wear and tear whilst also looking extremely stylish. The built-in stand also means that you are able to get a great viewing angle even whilst on-the-go.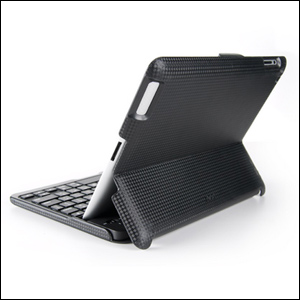 Active pairing bluetooth

The active pairing bluetooth system means that once you make the original connection between the iPad Mini 2 / iPad Mini and the keyboard; you will never have to make the connection again - just turn it on and get typing! The keyboard is also removable from the case, and still useable!
Comfort

You can use the keyboard in a more comfortable position and use the case just as a viewing stand for the screen. The case also comes with cut-outs located all around still access all of the ports and features of the iPad Mini 2 / iPad Mini, including the charging port, side buttons and front and rear facing camera.
---
---
What's In the Box?
Zagg iPad Mini 2 / iPad Mini Case
Zagg 7" Bluetooth Keyboard