Why Buy?
Handmade leather vest for a variety of devices

Hand-picked, high-quality supple leather

Opening for easy removal and charging

Offers protection for your handset
---
Description
This beautiful and luxurious black leather vest will keep your phone secure with it's durable construction. It makes a thoroughly stylish and professional impression.

Size matters

The capacity is approximately 125mm x 62mm x 10mm. That means this case was designed for phones of similar size to the Samsung Galaxy S2, S3 Mini, S4 Mini, Nokia Lumia 800, Sony Xperia M and so on. With phones of this size you are guaranteed a good fit. This vest will hold your phone nicely in place.


Handcrafted from premium leather by master craftsmen
Crafted from the finest quality leather, the precious screen of your smartphone remains protected by at all times with a soft attractive patterned lining. The hand stitching is a stylish finishing touch leaving no doubt that this is a product of the very highest quality.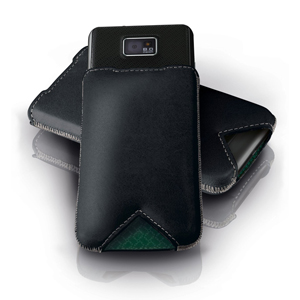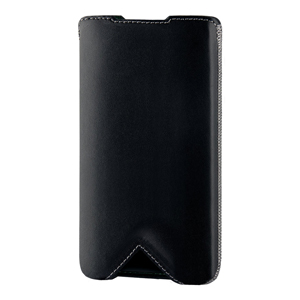 V shaped stitched opening

This vest features a V-shaped stitched aperture to give easy access to your phones charging ports and also offers easy removal of your handset from the case. Just pop your thumb in and gently push it out.
---
Key Details
Colour: Black
Part No: VAD-S100-4500-L-BK