Most Useful Customer Reviews
26th June 2017
Would not have believed it possible.
Ok I have bought three of these mounts as they looked sturdy and would not bounce about while driving. What I was not ready for was the fact that they will mount on nearly any surface, I assumed the surface had to be smooth and texture free to allow the suction pad to adhere. No this magical mount has a gel pad at the bottom that mounds its self to the contours on the dash allowing for any grain in the surface. It even allows for a small amount of curve in the surface. If at all possible install in warm weather as I installed mine in cold weather and when it heated up it fell off. Once refitted I have not had any problems. One other thing I is that it may leave a mark where the suction pad was in contact with the dash due to what I suspect if the force of the suction on the surface of the dash but I guess all car dash boards are not the same. Anyway its still five out of five for me.
---
Paul Wilsdon
Lancashire
iPhone 6s
2nd March 2017
Stick this in your car
I have been looking for a mount for some time but they all appear a bit shoddy and do not appear stable in position. I hate the phone bouncing around on the dash and find it distracting. The other problem is that my windscreen is a long way from my reach so I have previously used a long stem phone mount which after a number of years broke. I must admit to being a bit sceptical regarding that fact that this mount will attach to any dash as mine contains groves in the texture of the material ( plastic ) so I assumed the suction would be lost and it would fall off. I was completely wrong this sucker sticks to anything and is a solid as a rock. Its easy to insert your phone and I was so impressed that I immediately ordered a second one for my wife ( not a bad swap ).
Read 69 customer reviews
|
Write a review
---
Why Buy?
Stylish design

Easy to mount

Use it on your windscreen and dashboard

Position your phone at any angle

Leaves access for chargers and headphone sockets

Small and discreet doesn't block your view of the road

Super long lasting grip to both the dashboard and the windscreen

Compatible with devices up to 105mm in width
---
Description
Stylish design
Featuring a smooth and stylish design that is rarely seen in products of this nature, you can be assured of a mount that will look the part even in high performance or luxury vehicles. With a metallic silver finish that is complemented by a sleek leather-style material, this mount is perfectly at home in the modern car.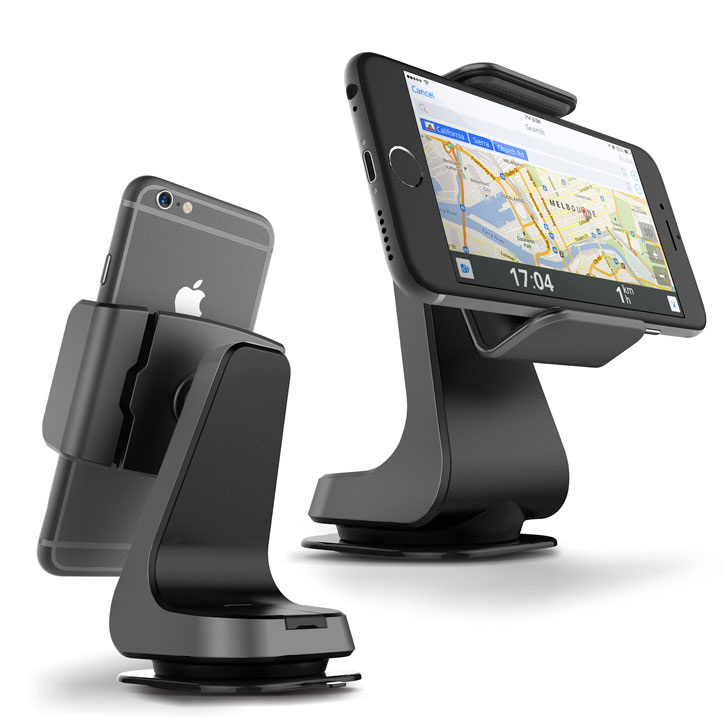 Easy to mount
The seamless design ethos means that mounting could not be more simple or more functional. Simply place the Hybrid Grab where you wish, lock the mount into place and mount you phone. The grip is strong and the mounting secure. You could not wish for anything else in an in-car mount.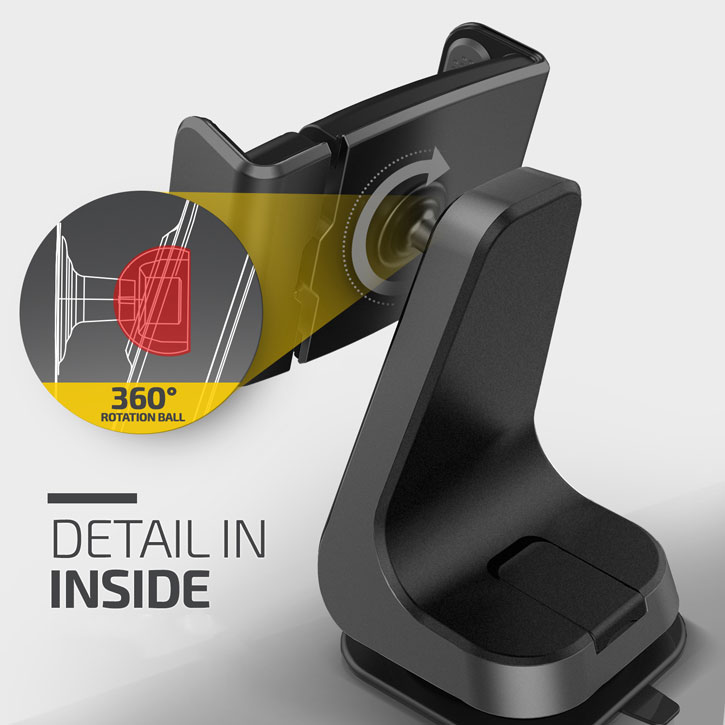 Windscreen or dashboard mount - you decide!
Easily grip your phone or other suitable device with the Hybrid Grab In-Car Mount, whether you decide to install the holder directly to your car windscreen or the dashboard. The holder is packaged with an adhesive plate, to fix the mount securely to your dashboard. The mount can be discreetly placed due to its small and lightweight proportions. It is ideal for using your smartphone as a Sat Nav (Satellite Navigation) device, as well as viewing incoming alerts and calls.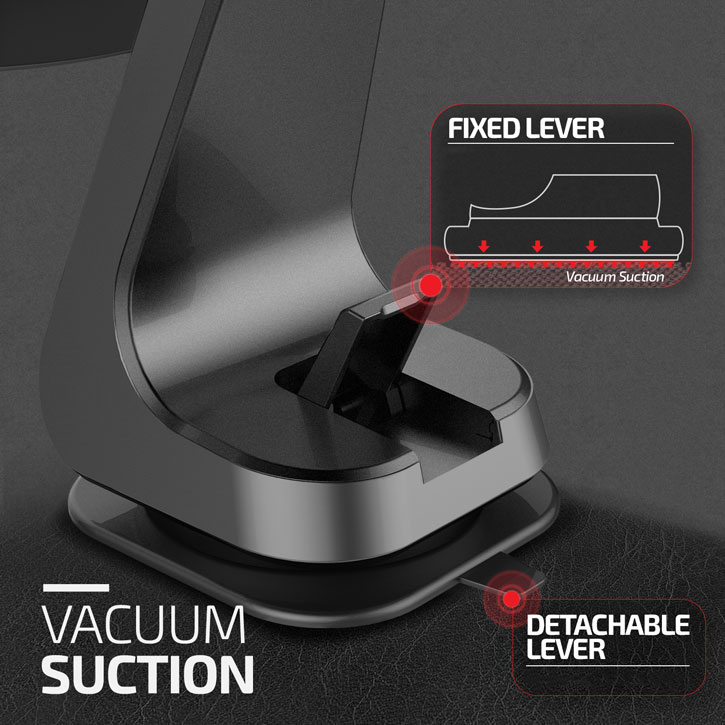 Position your phone at 'any' angle
The holder features a special rotational ball joint, allowing you to position your device at an angle you decide is comfortable or suitable. So not only can you rotate your device 360 degrees on one axis, you also have the option of tilting it in any direction you choose, offering you all the freedom of movement you could want.
Compatible with devices up to 105mm in width
The jaws extend from a minimum of 63mm to a maximum of 105mm, enough for even the very largest of smartphones. The jaws create a suitable grip that will accommodate the majority of modern devices with or without a case installed - helpful as you won't need to remove the case from the device to use it within the car. Featuring easy access to the charging socket or 3.5mm headphone port at all times.
Soft pads gently cushion your device within the Hybrid Grab, ensuring your mobile phone is secure without marking the device when attaching and/or removing it.
---
Key Details
Colour: Black, Silver
Mounting Type: Dashboard
Part No: 904298