Why Buy?
USB Dongle link lets you transfer files from PC to PC without the need for external storage

Complete with preloaded software for easy setup

Use one mouse or keyboard to control both PC's

USB 2.0 Certified offering upto 480Mb/s

Small and portable for use at home or at work
---
Description
The USB Data Link dongle offers an easy solution for transfering files from one PC to another. Just plug the dongle in to one PC and connect it to the other PC using the lead included. Preloaded with autoplay software no instalation or installing of drivers is needed to start transfering your files. So whether your copying family photos, transfering work documents or moving files from your old computer to your new one, the USB Data Link dongle eliminates the need for the use of external hard drives or memory sticks saving you time and money. The dongle is USB 2.0 compatible which means your file transfer is fast and simple.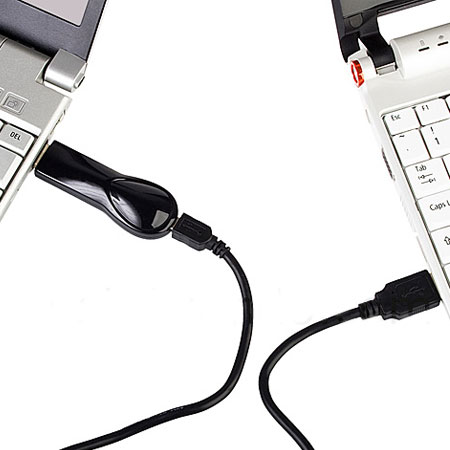 The data link cable also lets you control two PC's with one mouse and keyboard. Just conect the PC's together using the dongle and lead and with the software included you can control both PC's. This is very handy when copying files or syncing your laptop to your desktop computer. The dongle can also share optical disk drives, such as a DVD drive or CD-ROM driver, from one PC to another. This is ideal for reinstalling operating systems on netbooks or laptops without disk drives.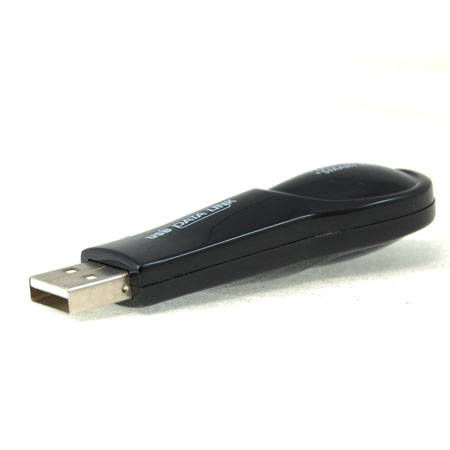 So if your looking for a simple and fast solution for transfering files between systems the USB Data Link Dongle is for you.
---
What's In the Box?
USB Data Link Dongle
1.5m USB to USB mini lead
Quick start guide