Most Useful Customer Reviews
Trevor Lewer
London
iPhone 6
7th January 2015
Great item, fantastic value
Great quality products unlike some I've bought before from other websites (particularly a famous auction site) where you never quite know what you're getting. The 3 lightning leads are as good as Apple originals. The mains adaptor with two USB outputs is great and frees up a socket. The in car charger, again with two outputs is superb. And the power bank is light, compact and extremely useful. Fast delivery as usual and Mobile Fun once again fits the bill. Superb.
---
Mike
Birmingham
iPhone 5C
19th June 2014
Bargain
I was going to order the encharge power bank and saw this. 3 good cables, fast mains and car charger on top just for a little bit more dosh. No brainer!
Read 11 customer reviews
|
Write a review
---
Why Buy?
The Ultimate Lightning Charging Pack

Portable power bank for additional charge on the go

USB mains power adapter for at home or the office

In-car super fast dual USB charger

3x Lightning charge & sync cables
---
Why not View a video about this product?
Description
The Ultimate Lightning Charging Pack
If you own an Apple Lightning compatible iPhone, iPad or iPod Touch - you will understand the importance of ensuring your product is fully charged. Never miss an important phone call, send that last minute email and use all of the battery sapping apps in comfort in the full knowledge you have all of the equipment you need to ensure your device has enough charge wherever you are.
The pack comes complete with 4 essential items for your Lightning device including:
Portable power bank (RRP £19.99)
Mains power adapter (RRP £12.99)
In-car dual USB charger (RRP £14.99)
3x Lightning cables (RRP £35.91)
Portable power bank for additional charge on the go
With 2000mAh, you can ensure your smartphone survives the day and even better you can carry this must have accessory in your pocket or handbag. Surf the web, check your email, send a text message and make a phone call in the secure knowledge that if your phone battery is low, you can boost the power with your trusty 2000mAh Portable Power Bank.
You finally have the freedom to charge your devices anywhere you are, in one compact and stylish accessory. Better yet, the power bank also includes a built-in torch for getting around in the dark and a battery charge capacity indicator so you can view how much charge is left in reserve.


USB mains power adapter for at home or the office
Designed for fast recharging, the USB mains power adapter will ensure your iPhone, iPad or iPod Touch with a Lightning port is fully charged when at home or in the office.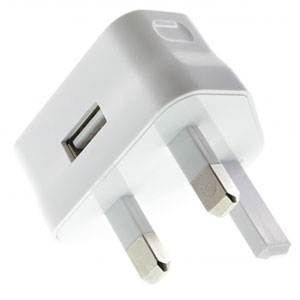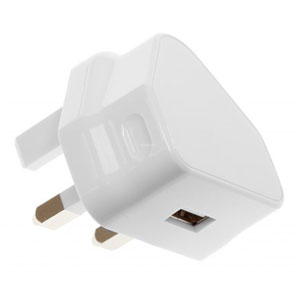 In-car super fast dual USB charger
Charge your iPhone or iPod Touch at a super fast rate and even recharge your iPad with the in-car charger. With its specialised 2.1A output, your iPad can be recharged even in the car and your smartphone will charge far quicker than the standard charger that comes with the phone.
Compatible with both cars and lorries, 2 USB ports are available so you can charge two devices at the same time. This means you can charge your iPhone and an iPad simultaneously, without the need to choose one or the other. What better way to ensure both your devices are fully charged when away from home.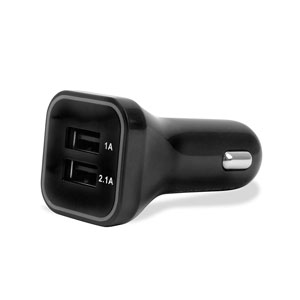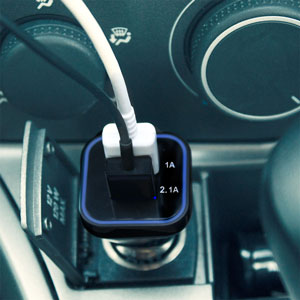 3x Lightning charge & sync cables
With all of this Apple Lightning goodness, you may need a Lightning cable yes? Well actually we are providing not one, not two... but 3 Lightning cables to use between all of your Lightning devices and accessories. Leave one at home, one in the office and one in the car - brilliant for ensuring you are never without a Lightning cable.
Fully compatible with the latest versions of iOS, the 3 Lightning charging cables (1 metre in length) can not only charge your device, but can also synchronise (or sync) data between your iPhone, iPad or iPod Touch and a computer. Download and upload photos, apps and games quickly and effectively with the added benefit of backing up all of your devices to your computer so your data is safe and secure.